Abner Bacab certified as an Emergency Medical Technician
Wednesday, July 14th, 2021
Island resident Abner Bacab continues to raise the bar of his dedication and service to San Pedro Town and recently became a  certified Emergency Medical Technician (EMT). For the past months, he's been enrolled in a course facilitated by the Belize Emergency Response Team. Bacab participated in the practical portion of the training at the Karl Heusner Memorial Hospital in Belize City, the primary referral medical institution.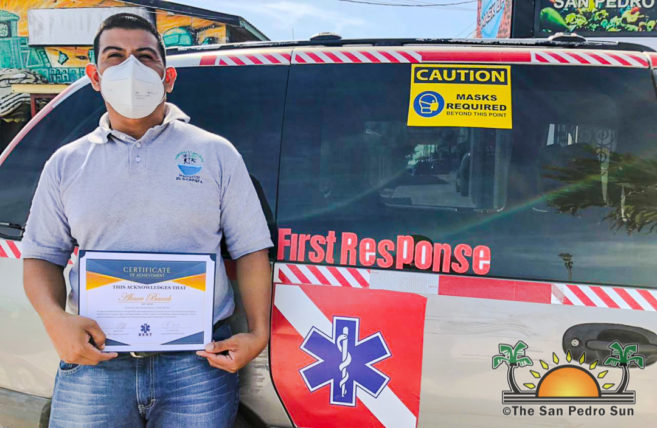 Bacab is proud of his accomplishment and is back on the island, ready to provide his professional expertise whenever needed. Bacab said that long before becoming a certified EMT, he was familiar with the field. On several occasions, he engaged in medical responses across the island with other volunteers. "This time, I decided to go farther, get certified, work under a license and scope of training," said Bacab. "I want to provide a professional service, and that's why I invested for the better."
The accreditation as an EMT makes him the only one on the island so far. Bacab is equipped with a mobile in which he responds to medical emergencies, such as traffic accidents. He also responds to emergencies at home and can supply patients with oxygen if needed. Other services include training, such as CPR and First Aid Kits for individuals and groups. A number of hotels on the island have used his training services for their staff.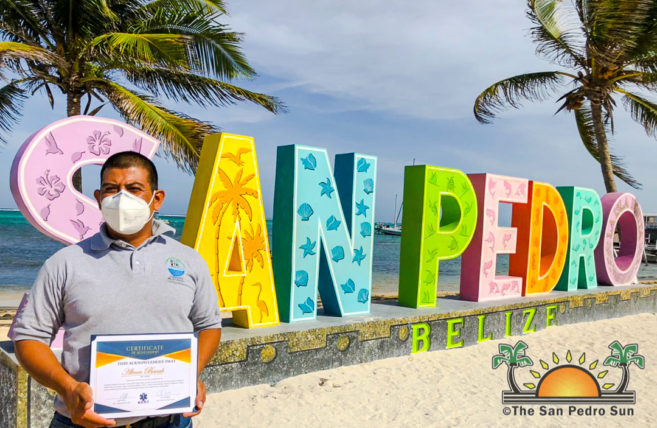 Bacab is also a certified Emergency Diving First Aid Instructor via training facilitated by the well-known Diving Alert Network or DAN. This achievement led him to set up a company called Belize Dive Injury Assistance and Support. For anyone affected by Scuba diving-related illness, Bacab can provide relief and have divers treated in a hyperbaric chamber. The plan for the future is to have a fully equipped ambulance on the island.
Bacab thanks everyone who's supported him throughout his journey. He takes this opportunity to thank Belize Emergency Response Team, Karl Husiener Memorial Hospital, the instructors, nurses, and doctors.
Services are available 24 hours a day and the hotline to call to report an emergency is 615-2998 or https://www.facebook.com/BelizeDiveInjuryAssistance.
Follow The San Pedro Sun News on Twitter, become a fan on Facebook. Stay updated via RSS