San Pedro answering the call to get vaxed; tourism sector leading by example
Friday, July 2nd, 2021
With the news that a variant of COVID-19 is in the country and infections are on the rise, the Government of Belize (GOB) launched a vaccine campaign urging as many Belizeans as possible to get the jab. In San Pedro Town, Ambergris Caye islanders have answered the call, and several business establishments are informing the public that their staff is vaccinated.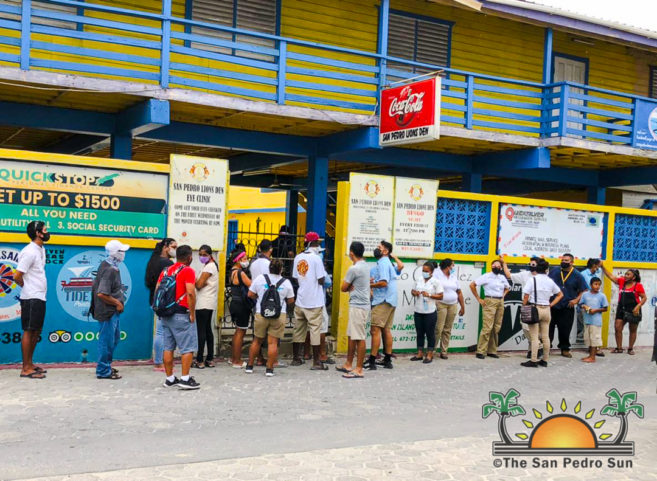 Ambergris Caye heavily depends on tourism as it is considered Belize's prime tourism destination. Tourism has significantly increased on the island, and to ensure a safe environment for customers and tourists, many stakeholders have encouraged their workforce to get immunized. With GOB's announcement that anyone ages 18 and over is eligible to get the vaccine, either AstraZeneca or Sinopharm, San Pedro has seen an increase in persons seeking the jab. A long line of people can be observed in downtown San Pedro as they wait their turn to enter the Lions Den to get the vaccine.
Appointments are not necessary but encouraged, and if businesses would like to bring their entire staff to get vaxed, that can be arranged. The medical team from the Dr. Otto Rodriguez San Pedro Polyclinic II can assist with the arrangement. Below are some images featuring the different businesses proudly showcasing their vaccinated staff.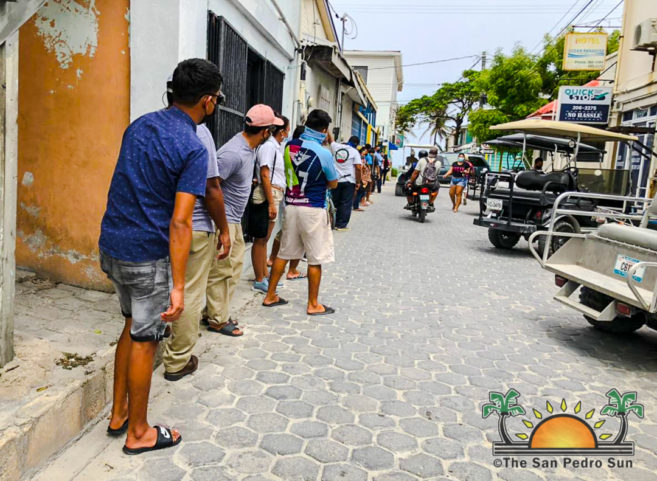 The government is requiring all persons, in particular from the service/tourism industry, who are yet to be vaccinated, to do so during the month of July. If anyone decides against getting the jab, they will be required to present a negative COVID-19 test every two weeks to their employer. This test will be at their own expense. A test from a private entity usually costs around BZ$150.
Some stakeholders not happy with GOB's vaccination requirement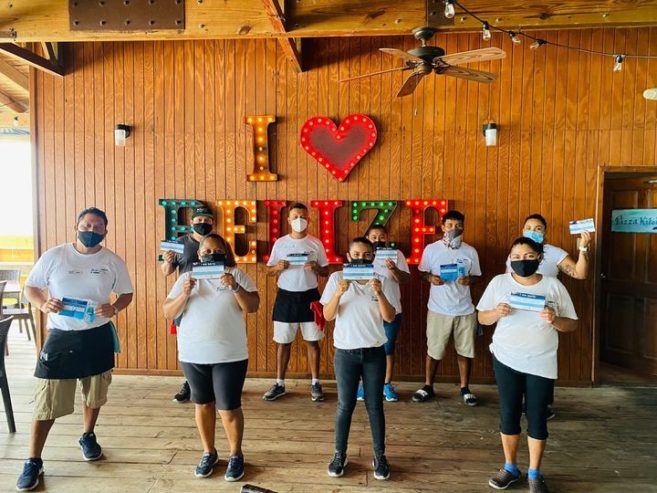 While several islanders and businesses are supporting the vaccination, there are some against it. The argument is that GOB is indirectly forcing people to get the jab. They believe the requirement is a violation of their rights, and if someone does not agree to be vaccinated, that decision should be respected. One stakeholder shared that some employees cannot afford to pay the BZ$150 twice a month fee to be tested and suggested that GOB provide the service free of cost instead of indirectly forcing them to do something they don't want.  Most employees said they are young and healthy, and without any underlying conditions, they don't need the vaccine.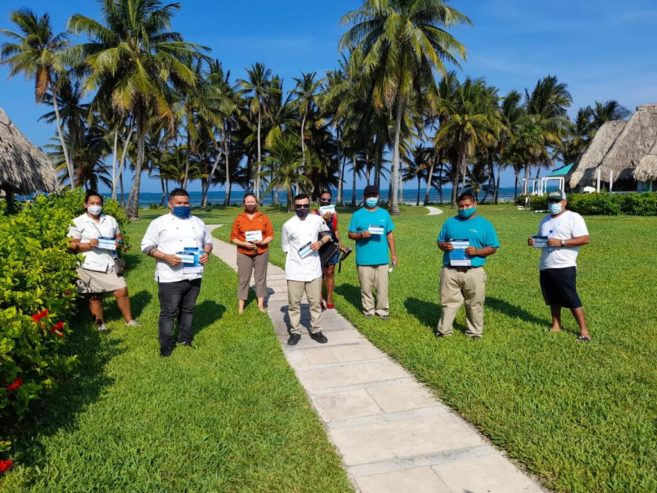 One restaurant on Pescador Drive was recently forced to close after most of their staff tested positive for the virus. Most of the team have reportedly not received the vaccine. Another restaurant proprietor who supports the vaccination process posted a message reminding everyone of the grave consequences of another outbreak, and the island/country goes in lockdown. "If you're not part of the solution, you are part of the problem.  Don't complain about Covid, or a lack of money, or a lack of freedom, when you are choosing to be part of the problem.  There will be more shutdowns and less tourism if we have another outbreak."
The vaccine against COVID-19 is accessible Monday to Friday. Monday to Thursday, the Lions Den welcomes people from 1-3:30PM, and on Friday is from 8AM to noon.
Do your part and stay safe. Before you relax, get vaxed!
Follow The San Pedro Sun News on Twitter, become a fan on Facebook. Stay updated via RSS