Hospitalized COVID-19 patients at KHMH unvaccinated
Thursday, July 22nd, 2021
All current patients infected with the COVID-19 virus at Belize City's Karl Heusner Memorial Hospital (KHMH) are unvaccinated. According to KHMH Chairman Dr. Andre Sosa who, on Tuesday, July 20th, told the media that none of the persons hospitalized had taken the COVID-19 vaccine.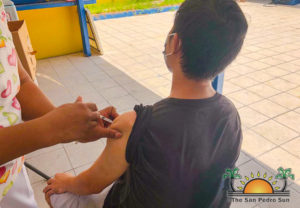 The KHMH is the country's main referral hospital, and as of July 19th, it is in full emergency mode due to the increase in hospitalizations for COVID-19. The hospital has suspended all outpatient and referral clinics to focus on the emergency caused by the disease. On Wednesday, July 21st, Sosa explained that they have 13 diagnosed COVID-19 patients and seven under investigation. One of these patients is connected to a ventilator, with three others on supplemental oxygen. Sosa added that due to the present circumstances, the hospital needs to be in a state of readiness with human resources and supplies if there is a further increase in persons ill with the virus.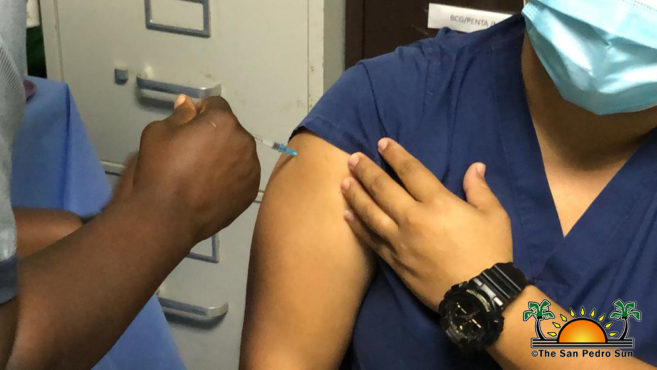 The capacity for COVID patients at KHMH is limited. "We have a capacity for 36 COVID patients that includes both diagnosed patients and persons under investigation," said Sosa. "We have three main areas where we can accommodate these patients. Currently, we have two of these in service and are ready to open the third one if it is necessary." Sosa implored Belizeans to get the vaccine. The government has plenty available, so there's enough for everyone. He also advised those who received their first dose to get their second one on the eighth week rather than wait until the twelfth week. Two doses are necessary for the AstraZeneca, the primary vaccine used in Belize. The other one available is Sinopharm which also requires two vaccines within three to four weeks of each other.
The virus continues to mutate, and one of the newest feared to be in Belize is the Delta variant. According to research, the vaccine, particularly AstraZeneca, offers protection against this new version of the virus. The immunity boost against severe symptoms caused by the Delta strain is over 60% two weeks following the second dose. As such, it is imperative to maximize the uptake of two doses, particularly among groups vulnerable to the effects of the Delta variant.
Follow The San Pedro Sun News on Twitter, become a fan on Facebook. Stay updated via RSS