9PM curfew goes into effect on July 26th
Wednesday, July 21st, 2021
On Monday, July 26th, a new curfew will go into effect from 9PM to 4AM. The new curfew is in response to the spike in COVID-19 cases across the country and is expected to be in place for two weeks.
In San Pedro Town, Ambergris Caye, this curfew change is not well viewed as it can affect the tourism industry. Islanders would prefer the current Sunday to Wednesday 10PM and Thursday to Saturday 11PM curfew. The total number of active cases in San Pedro as of Wednesday, July 21st is 41, with more to be confirmed. Therefore, the government is taking measures to contain the surge. Two islanders remain hospitalized in Belize City, with one in critical condition and the other stable. This increase is alarming on Ambergris Caye, which depends heavily on tourism. Residents are reminded not to let their guard down and abstain from hosting events such as parties and social gatherings that can result in super spreaders.
According to Dr. Joshua A. Canul, although there is an increase in infected persons on the island, the Dr. Otto Rodriguez San Pedro Polyclinic II operates as usual. Their limited staff continues to tend for patients at the Mar de Tumbo flu clinic for COVID-19, conducting swab testing Monday to Friday from 8AM to noon. Monday to Thursday, the vaccination clinic continues at the Lions Den from 1:30PM to 3PM and 8:30PM to 2PM on Fridays. Dr. Canul warns that if cases do not decrease, the services at the polyclinic may be affected, and it will only be open for emergencies as their staff will have to concentrate in other areas such as the flu clinic.
Mayor Gualberto 'Wally' Nuñez and Area Representative, the Honourable Andre Perez, continue to ask San Pedranos to abide by the regulations. Wear masks when in public places, proper handwashing, and social distance. They called on businesses to abstain from hosting events such as parties and overcrowding their premises. Perez shared that during weekends several establishments are violating the COVID-19 regulations. Nuñez said that warning letters are being prepared for these businesses. If there is no compliance, stricter measures could be taken, such as the revocation of trade licenses.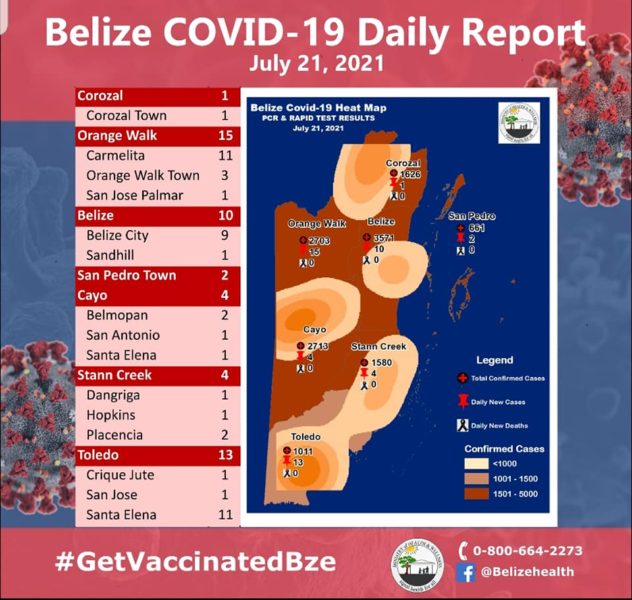 Perez indicated that most Belizeans infected with the virus had not taken the COVID-19 vaccine. He took the opportunity to remind those still hesitant to get their first dose. The vaccine does not prevent the disease but can prevent severe illness resulting in hospitalization and even death.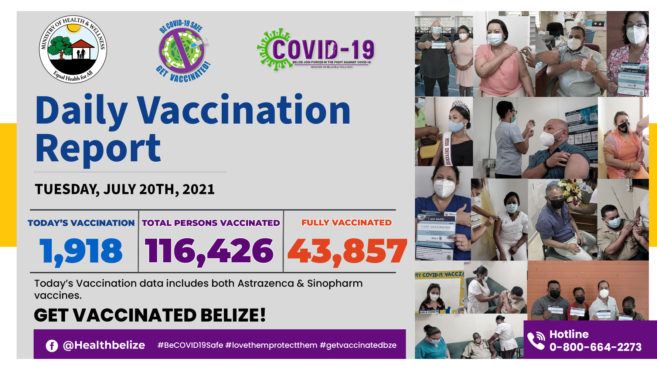 The current number of first-dose vaccinated persons on the island is over 7,000, with over 3,000 fully vaccinated. Across the country, 116,000 and counting have received their first vaccine, and over 43,000 fully vaccinated.
Follow The San Pedro Sun News on Twitter, become a fan on Facebook. Stay updated via RSS