COVID-19 claims another San Pedrano; cases on the rise
Friday, July 30th, 2021
On Wednesday, July 28th, it was reported that a San Pedrano passed away at the Karl Heusner Memorial Hospital (KHMH) due to complications caused by COVID-19. Health authorities had previously said that some islanders were hospitalized at the KHMH and were confirmed to be unvaccinated. As cases continue to rise, island residents are reminded that vaccination is the only way to fight the disease effectively and are implored to get tested if there are suspicions of being infected.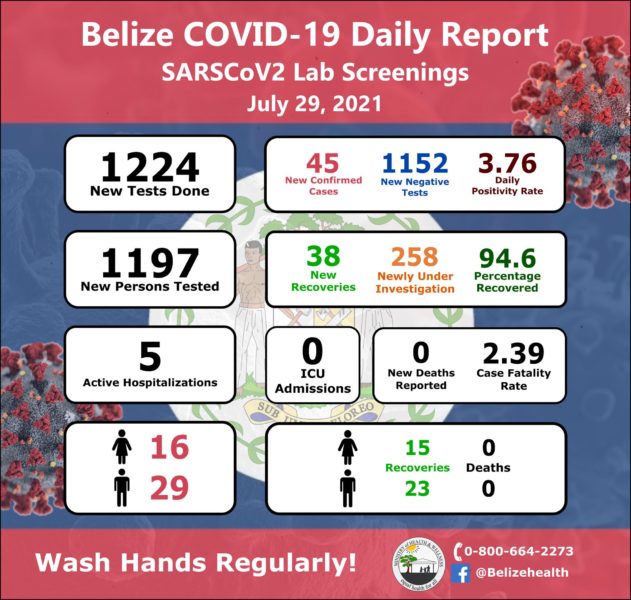 According to Dr. Joshua A. Canul from Dr. Otto Rodriguez San Pedro Polyclinic II, on Thursday, July 29th, San Pedro has 46 active infections, including island residents and tourists. This number is expected to increase as more persons visit the Mar de Tumbo flu clinic for swabbing. He reported that for July, 76 COVID-19 cases had been confirmed on the island, showing an increase compared to June. Dr. Canul said it is worrisome as cases are not going down.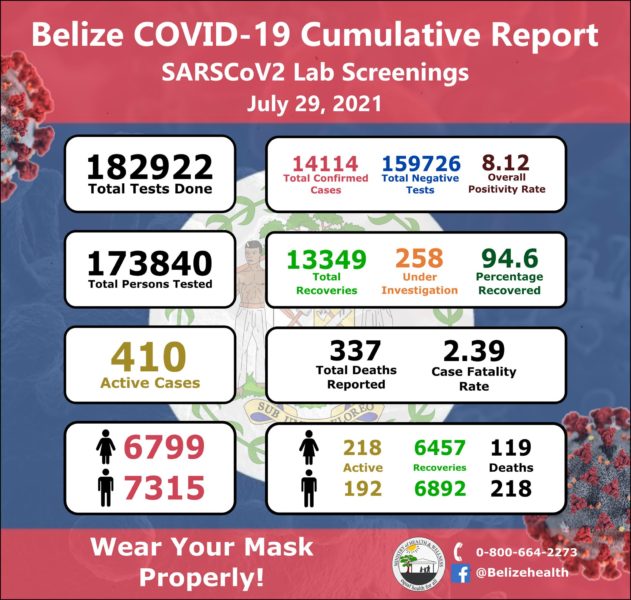 He stated that all patients referred to KHMH were not vaccinated. According to him, some who have had their first vaccination contracted the virus but were not hospitalized. This explains that although the vaccine does not prevent getting sick with the virus, it helps to reduce severe symptoms, hospitalization, and possible death.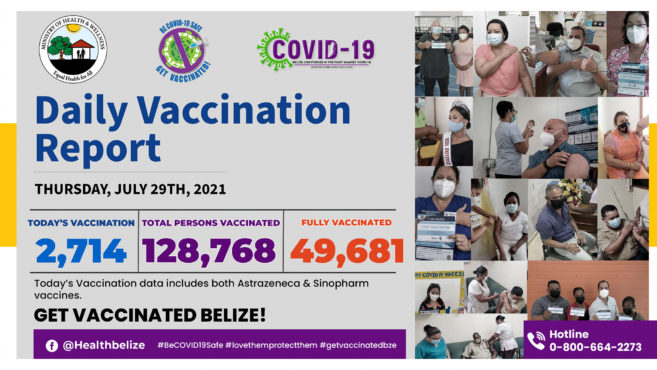 As a long holiday weekend approaches, the public is reminded to be responsible, not to go out unless necessary. Follow health protocols, mask-wearing in public places, proper hand hygiene, and practice social distancing. Those who have not been vaccinated are urged to do so by visiting the Lions Den on Barrier Drive Monday to Thursday from 1PM to 3:30PM and on Friday from 8:30AM to 2PM.
The data of persons vaccinated on the island indicate that over 7,000 have received their first dose, and over 3,000 are fully immunized.
Follow The San Pedro Sun News on Twitter, become a fan on Facebook. Stay updated via RSS