Region Four: 99% of San Pedro/Caye Caulker Police officers vaccinated
Wednesday, August 18th, 2021
Police officers are part of the frontline workers who are required to be vaccinated against COVID-19. The task has not been easy; however, in Region Four (Ambergris Caye and Caye Caulker), almost 100% of the 113 officers have received their first vaccination.
According to Officer in Charge Superintendent Christopher Noble, this was influenced by the officers' experience on the islands. In 2020, when the pandemic was at its peak, several officers became sick with the virus. One of the island police officers ended up intubated and almost died. This incident alone was one of the factors motivating other officers to get the vaccination. "He is up and about now, but he was one of the persons intubated. When he spoke to some of the other officers, they decided to get the vaccine," said Noble. "COVID is real; it's here; you can never tell," Noble said he feels lucky that his team in Region Four chose the vaccine.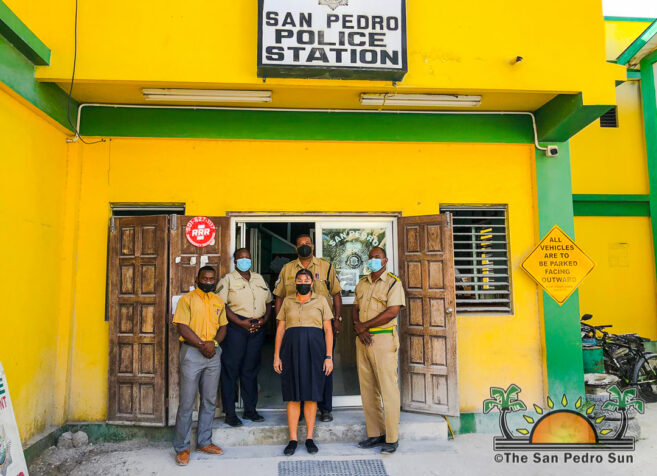 There was no hard hand laid on the police to convince them to vaccinate. Although the law requires all frontline workers to be vaccinated, Noble said, no one was forced into it. It had to do with the current situation and adequately explain the benefits of being healthy and free of this virus to those with doubts.
A few officers shared their experiences, saying they were at first hesitant to get vaccinated. Some indicated they did not believe in the vaccine and were afraid of the consequences/side effects since the COVID-19 injection was new. As expected, after getting their first dose, some of them experienced minor side effects such as fever, while others felt no symptoms.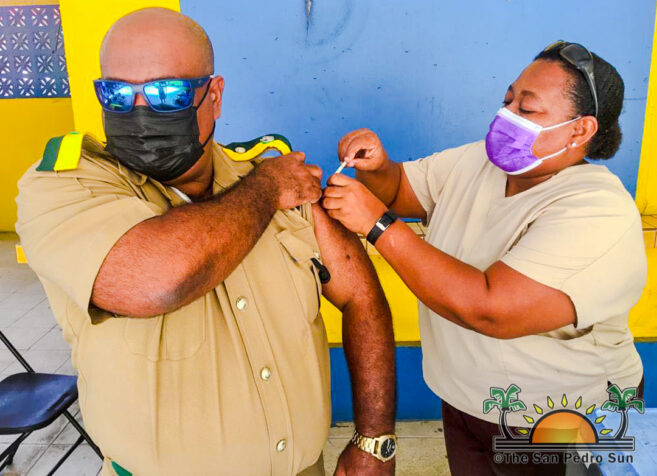 As Belize experiences a 'third wave of infections,' including different variant strains of the disease, officers of Region Four feel safe. They encourage those who are still hesitant to do their research as the vaccine is the only weapon against this disease. It is the only way to protect yourself, your loved ones, and the overall health of your community. The local police department is here to enforce the COVID-19 regulations to stop the spread of the virus, but it is everyone's responsibility to do their part and get immunized.
Follow The San Pedro Sun News on Twitter, become a fan on Facebook. Stay updated via RSS