After several variants of COVID-19 detected in Belize, GOB extends 9PM curfew and explores other safety measures
Tuesday, August 10th, 2021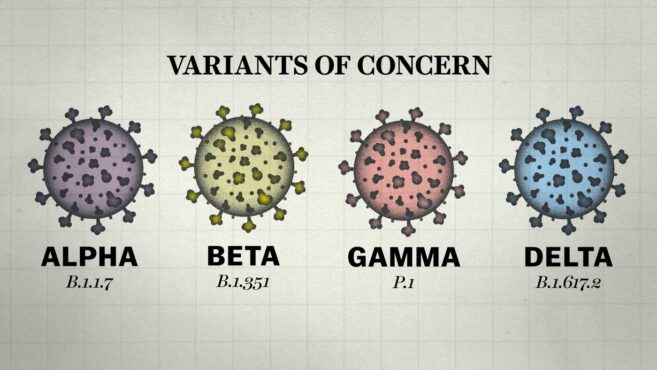 The Ministry of Health and Wellness (MOHW) has confirmed several variants of the COVID-19 virus are in Belize after samples were sent to the Baylor College of Medicine in the United States. One of the variants detected is the infamous Delta variant, which causes more infections and spreads faster than earlier forms of COVID-19. In response to the presence of this volatile strain, the Government of Belize (GOB) agreed to extend the current health regulations, including the 9PM curfew, until the 31st of August.
According to MOHW, from a total of 81 persons diagnosed with COVID-19, 20 tested positive for the following variants.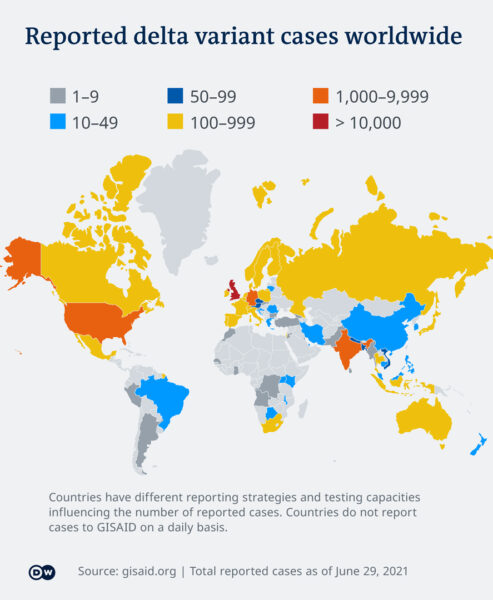 Three resulted positive for the Epsilon variant
Five tested positive for the Alpha V1 variant
Nine were positive for the Delta variant 
Three resulted positive for the Gamma V3
The majority of the cases were the Delta strain, which causes more severe illness in unvaccinated persons. Patients infected with the Delta variant are more likely to be hospitalized, and unvaccinated people remain the greatest concern.
Government looking at ways how to tackle the current third wave of COVID-19
During a Cabinet meeting on August 10th, the government was advised of the status of vaccines and the amount available. As of August 9th, 141,770 or 32% of the population have received at least one dose of the vaccine, mostly AstraZeneca.  56,330 or 13% of the population is fully vaccinated.
As the country is experiencing a third wave of COVID-19, GOB is looking at ways to implement measures to contain the spread of the virus lawfully. The government has requested the Attorney General to seek medical expertise from MOHW to identify these legalities. Some of these include mandatory vaccinations for both the public and private sectors or requiring vaccination passes for public spaces and business facilities. GOB also asked the Attorney General to explore the increase in penalties for offenses relating to the spread of falsehoods, in particular the spread of disinformation on public health matters.
Variants identified in north, central, and western Belize
The variants identified are from residents in the Corozal, Orange Walk, Belize, and Cayo Districts. MOHW's surveillance teams continue their hard work of contact tracing. Persons who are diagnosed COVID-19 positive must strictly comply with isolation or quarantine measures. They are advised to collaborate with the surveillance team, provide all necessary data for contact tracing, and get tested if they believe they have been exposed or are presenting symptoms related to the disease.
The ministry also implores the public to get vaccinated and follow the health measures set in place. Vaccinated persons are less likely to get infected, spread the disease, and if infected, it is unlikely they will present severe symptoms or be hospitalized.
Follow The San Pedro Sun News on Twitter, become a fan on Facebook. Stay updated via RSS