Caye Caulker woman recognized as Fisher of the Year
Thursday, July 1st, 2021
This year's fisher of the year is 43-year-old Maria Allen from La Isla Cariñosa-Caye Caulker. The veteran fisherwoman has been fishing for over 30 years. Her love for fishing was rightfully recognized by the Wildlife Conservation Society (WCS) and the Caribbean Regional Fisheries Mechanism who awards outstanding fisher folks each year. Allen will receive her title as 'The Fisher of the Year' and $2,000 in cash and prizes.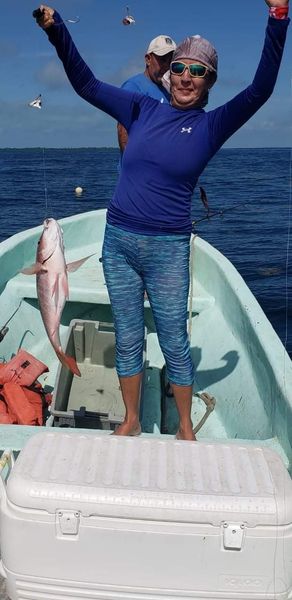 The award took place on Tuesday, June 29th, observed as World Fishermen's Day. This year the occasion was celebrated under the theme: 'Better Care for a Better Share – Building a Creative Small-Scale Fisheries Sector.'
Allen was grateful for the award, and many in Caye Caulker agreed on her recognition. During the pandemic, Allen has been highly active in helping fishers in her community. She acts as a receiving agent for marine products for National Fishermen Producers Cooperative Society Limited (NFPC). According to Allen, she receives seafood products, namely conch and lobster, from fishers in Caye Caulker and sends them to the National Producers Cooperative processing plant in Belize City. Allen encourages her women friends to fish as it offers an opportunity for self-employment and not having to depend on anyone for work.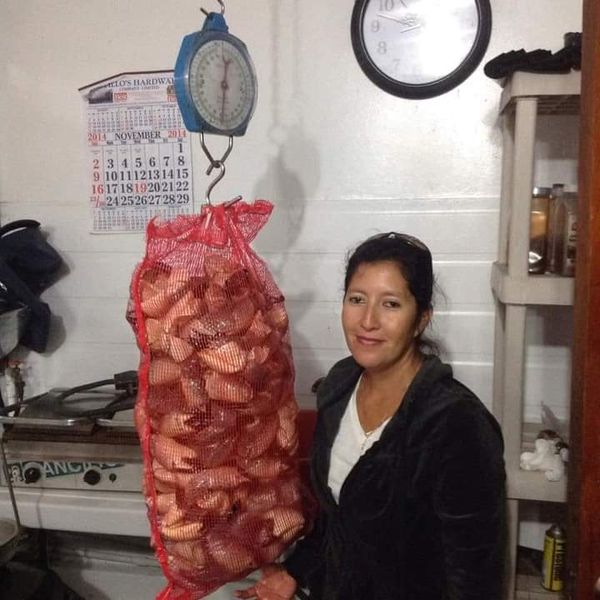 Allen and her family have a thriving stone crab business where they supply the highly demanded delicacy to numerous restaurants throughout Belize. Allen described the joy of her daily job, which has made her a successful seafood businesswoman. "Fishing is an interesting job, and you get to see different things every day. For example, on a rare occasion, you could find a lobster with three antennas," she said. Her passion for fishing came from her dad, Theodore Allen, a founding member of the Northern Fishermen Cooperative. Allen said she learned a lot about fishing from her father, as she would go fishing with him from a very young age.
Her husband and two grown children have also joined this field, and they fish as a family. Together they build their lobster shades and traps and lobster fish, deep-sea and shallow-water fish, and sometimes they look for conch.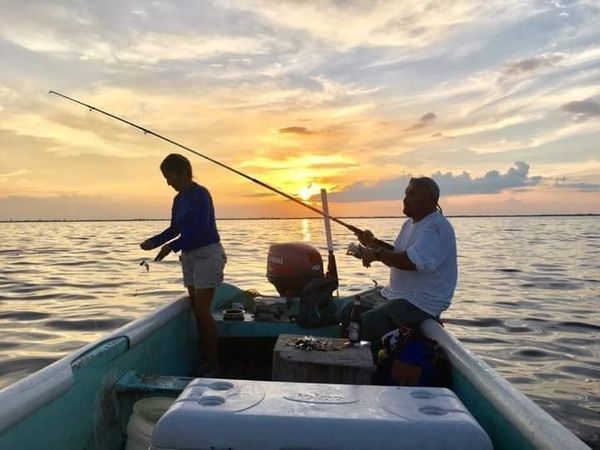 Two other fishers were also selected as outstanding fishers of 2021. They include, Victoria Tun of Dangriga Town and a member of the Wabafu Fisher Association. Tun has been fishing for over 20 years. The other person is Nestor Lopez of Corozal Town and a member of the Northern Fishermen Cooperatives with more than 25 years of experience. Tun and Lopez will receive a combined total of $1,500 in cash and prizes.
Prizes are sponsored by The Nature Conservancy – TNC in Belize, Environmental Defence Fund, Caribbean Regional Fisheries Mechanism, AMC Belize, Oceana Belize, and WCS.
Follow The San Pedro Sun News on Twitter, become a fan on Facebook. Stay updated via RSS