Sir Barry Bowen Bridge still not fully rehabilitated; motorists asked to be cautious
Saturday, July 3rd, 2021
In June, minor repairs were made to the Sir Barry Bowen Bridge by the Boca del Rio area. The repairs were to temporarily alleviate the bridge's problems which included the replacement of some beams affected by corrosion. The ultimate goal of the local authorities is to secure funds and build a new structure. In the meantime, motorists, particularly those driving heavy vehicles, are asked to be cautious when crossing the bridge.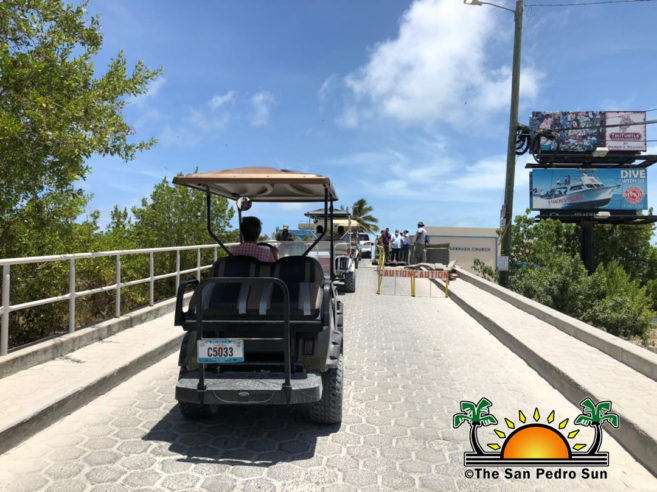 One incident shared by Area Representative, Honourable Andre Perez, is when two large vehicles (dump/cargo trucks) crossed the bridge simultaneously. A third large truck was about to start crossing the bridge while the other two were still on it. Perez said because the bridge is not entirely rehabilitated, such overloads could cause it to collapse. He appeals to the drivers to take their time and take care of the bridge as this is the only means of access to the island's northern side.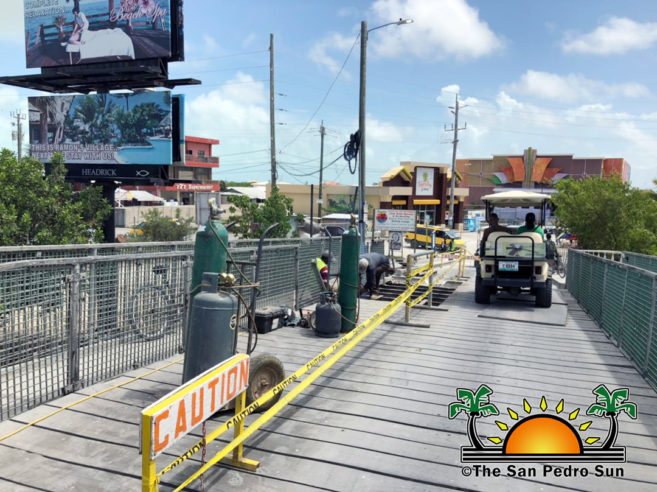 Perez, the San Pedro Town Council, and his ministry are looking at ways to secure the necessary funds to build a new and more substantial bridge. "That bridge has to be built, sooner than later," he said. "We did an alleviation on the current bridge, but it is not fully repaired. The bridge is supporting us right now while we look for the funds to construct the new one." Perez said the reason the bridge is not in good condition is due to apparent neglect over the past 15 years, receiving little to no maintenance.
A check with someone from the previous administration briefly said that the bridge used to be renovated every six months. According to them, they would bring engineers, and the person who designed the bridge would conduct repairs when needed.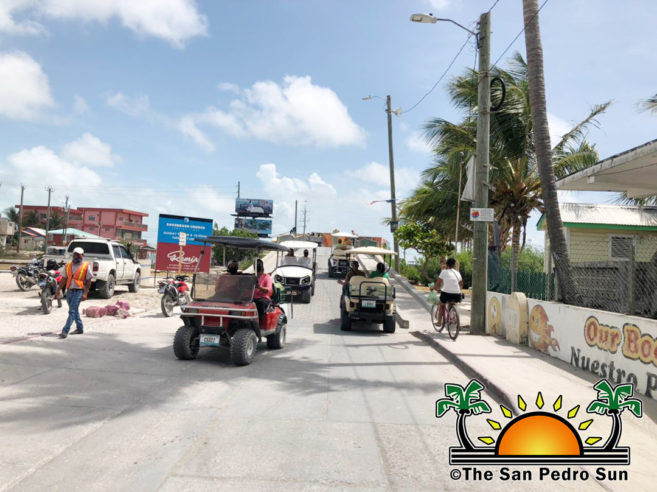 Mayor Gualberto 'Wally' Nuñez said that in the meantime, the bridge would undergo another round of repairs. According to Nuñez, the initial maintenance came to a cost of around BZ$80,000. The estimated amount needed for a new bridge is said to be around BZ$1.5 million. Mayor Nuñez also noted that big truck owners, golf cart rentals, and taxis could soon be charged a fee to cross the bridge. The only ones that will not pay are those with personal vehicles. The fees collected at the toll will be well managed to be properly used to maintain the bridge.
The bridge is essential for both residents and business operators. It was completed in 2006 and was designed by the late Sir Barry Bowen, who also secured finances for the project through an interest-free loan to the San Pedro Town Council.
Follow The San Pedro Sun News on Twitter, become a fan on Facebook. Stay updated via RSS