Belize observes Emancipation Day
Tuesday, August 3rd, 2021
For the first time, Belize joined the rest of the Caribbean in celebrating Emancipation Day. On Monday, the public and bank holiday was observed instead of Sunday, August 1st, the given date. The new holiday commemorates the total abolishment of slavery in 1838 from the English-speaking Caribbean territories.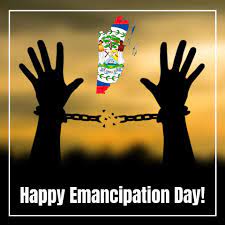 According to history, on August 1st, 1838, enslaved Africans were legally freed from forced bondage. This resulted from the resistance by the enslaved blacks and followed the burning of plantations, abandonment of duties, and violent uprisings against slave masters. This constant resistance led the British Parliament to approve the Slavery Abolition Act in 1833, freeing children under 6-years-old and setting in motion the eventual end of slavery in the new continent. The slave masters accepted, but first, they forced the slaves into a period of apprenticeship, from 1833-1838. This was done as compensation for the slave masters, who were going to experience significant losses after abolishing slavery.
At the end, slave masters were given financial compensation for their loss of slaves. The freed slaves had no land or businesses; thus, most of them went back to seek employment from their former masters. Some of them started working at low wages. These meager wages persisted through the colonial period, and in Belize, this condition was recorded through self-government in 1964 and into independence.
Belize's Minister of Education, Culture, Science, and Technology, the Honourable Francis Fonseca, said that slavery was the evilest chapter in all human history. He said that the first record of slaves arriving in Belize dates back to 1724. "Over 20 million African men, women, and children were brutally and inhumanely forced from their homelands and brought to the Americas and the Caribbean to work on agricultural estates," he said. "Here in Belize, these enslaved Africans were bought and brought from the slave markets of Jamaica and Bermuda to provide free labor for the logwood and mahogany trade," Fonseca called on the nation to renew its commitment to correcting this injustice and addressing these inequities.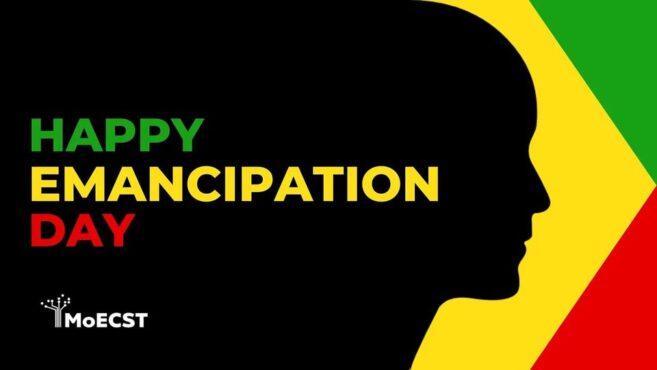 Emancipation Day is celebrated in Canada and most Caribbean nations, where they speak English. It is considered a time for reflection on where we as Belizeans came from and appreciate the pre-enslavement African history and the struggles and survival against the behemoths our enslaved African ancestors faced. This day is a perfect occasion to rekindle that sense of pride and together move forward as a resilient, courageous, and beautiful nation of different people.
The observance of this holiday in Belize reportedly started in the 1800s, but organizers never gained the needed support. Fast-forward to the 21st Century, and on August 1st, 2014, the idea to recognize this historic event was brought up once again by members of the organization called UBAD (United Black Association for Development) Educational Foundation. A short symbolic ceremony was held in Belize City's Southside area. Seven years later, Emancipation Day is Belize's newest public and bank holiday.
Follow The San Pedro Sun News on Twitter, become a fan on Facebook. Stay updated via RSS