Yvonne Temsik, long-time island resident & San Pedro Sun "Nana" passes away
Tuesday, March 7th, 2023
Edythe "Yvonne" Temsik aka Nana
August 12, 1934 – January 6, 2023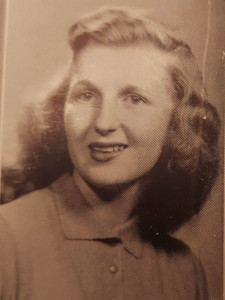 Edythe "Yvonne" Temsik was born on August 12, 1934, in Ford Cliff, Pennsylvania, where she was raised with her sister and brother. She married her Ford City High School sweetheart Ronald James Temsik in 1956 after graduating with a bachelor's degree in nursing from Allegheny General Hospital School of Nursing in Pittsburgh, and Ron returned from the Korean War. The newlyweds moved to Boulder, Colorado, where she first worked at Community Hospital, and Ron attended Colorado University. A few years later, he entered the plumbing profession. Between 1958 and 1961, they became proud parents of three daughters, Tamara, Taiña, and Tara.
The couple was among the first families accepted into the Peace Corps in the early 1970s, where they were assigned to Valencia, Venezuela, for two years. Fueled by the rewards of volunteerism and their passion for living abroad, they extended their Peace Corps service for another 13 months and moved to San Jose, Costa Rica. At the end of their term, they purchased a Ford F-150 pick-up truck with a small camper and took several weeks driving through Central America and Mexico when returning to their home in Boulder.
Although they settled in Colorado, their wanderlust remained. In 1976 their travels landed them in Ambergris Caye, Belize, where they fell in love with the people of San Pedro village, population 400 at that time. In the early 1980s, they purchased a modest beach house a mile south of the village, making Belize a second home.
Yvonne continued her nursing career at Boulder Memorial Hospital, and Ron had his own plumbing business. They purchased a property in Red Feather Lakes, Colorado, and began building their dream home on the weekends. After the couple fully retired in the mid-90s, they split their time summering at their mountain home and wintering in Belize, often driving from Colorado to Belize.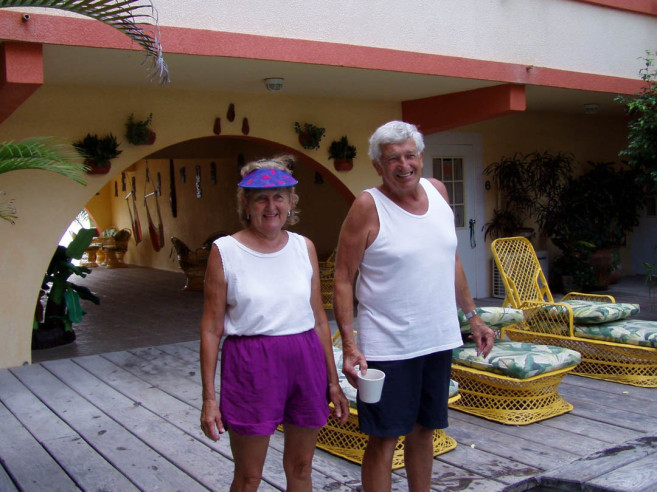 After Ron passed away in 2007, Yvonne spent more time on Ambergris Caye, sharing a home with her daughter Tamara and son-in-law. She volunteered at the Dr. Otto Rodriguez San Pedro Polyclinic II and loved helping deliver The San Pedro Sun newspaper (that belongs to Tamara and Ron Sniffin) via a golf cart. She enjoyed Friday night BINGO at the San Pedro Lions Club, occasionally volunteering for the organization. Her real passion was tending to her tropical garden, exploring the island while birding, visiting with long-time friends, and traveling the mainland of Belize.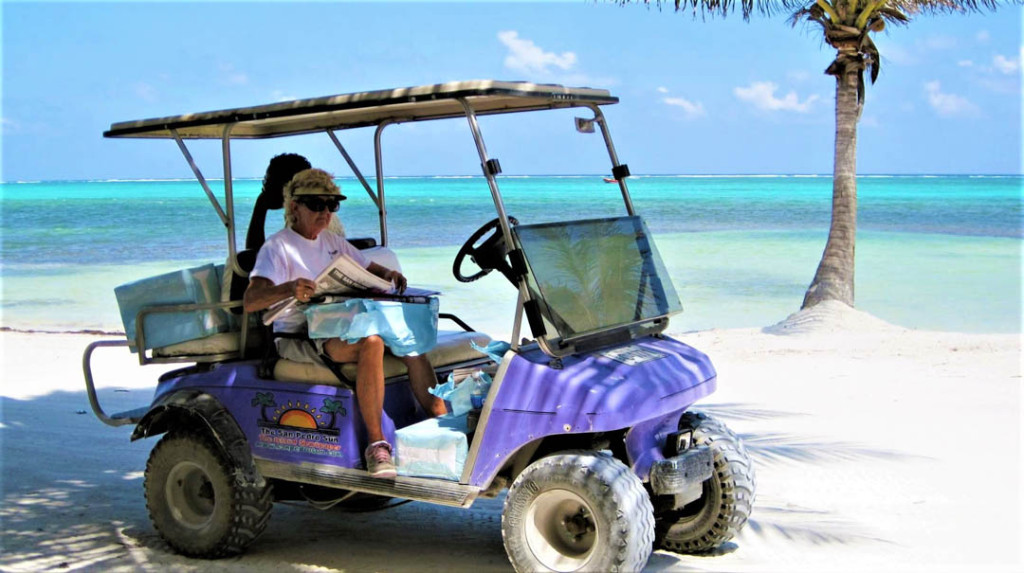 Her summer months were spent at the mountain home, busy with improvements, gardening, reading, and feeding the birds while watching the wildlife. Later in life, her daughter Taiña spent the summers with her and autumn with her daughter Tara in Laramie, Wyoming, before returning to Belize. Although her memory declined, her love for life, good-natured spirit, and zeal for adventure never did. In August 2022, the family moved her to Laramie, where she was under the loving care of her daughters and grandson, Trey.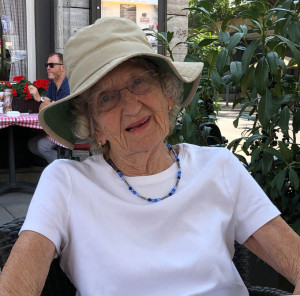 Affectionally known as Nana, Yvonne passed away in Laramie on January 6, 2023, with family at her side; she was 88. She is preceded in death by her husband, Ronald James Temsik, parents Mary Martha (Spang) Emmonds and William Emmonds, sister Patricia (Emmonds) Helm, and brother William Emmonds. She is survived by daughters Tamara (Temsik) Sniffin, Taiña Temsik, Tara Temsik, son-in-law Ronald Sniffin and grandsons Coleton (Temsik) Vitt, Jeremiah Sniffin, and Trey Temsik.
A June 2023 memorial service will be at her home in Red Feather Lakes. Memorial gifts may be made to the Alzheimer's Association, the World Wildlife Federation, or the Audubon Society. Her full obituary and comments can be made at http://www.montgomerystryker.com/edythe-yvonne-temsik/.
Editors Note: There will be a Celebration of Life for Nana on Sunday, March 12th. For those who knew and loved Ms. Yvonnne/Nana, we invite you to join in her celebration. Please email [email protected] for the location & time. 
Follow The San Pedro Sun News on Twitter, become a fan on Facebook. Stay updated via RSS