Editorial: How LOW Can You Go?
Sunday, July 22nd, 2012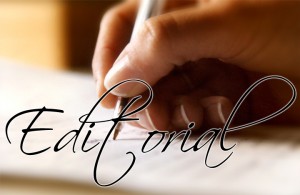 For the last 37 years the San Pedro International Lions Club has held steady to its motto, "We Serve". It is impossible to list everything the Club has done for the community and residents of San Pedro over last three-plus decades, but they are the first ones who come to mind when we are in a time of need.  Be it helping individuals and families with unexpected medical expenses, fundraising for victims of fire and misfortune, providing the community with the beachside Mosquito Coast Park or hosting free monthly eye exam clinics, the San Pedro Lions tirelessly comes to the aid of our community. They have even worked to raise funds to help those who have suffered disasters globally and I recall they collected over $5000 for the victims of the Haiti Earthquake in 2010. Leading by example, our San Pedro Lions Club is the most recognized and accomplished Club in Belize. So how is it that a Club that is dedicated to serving the community can fall prey to thieves and vandals?
Over the years there have been countless break-ins at their Den located on Barrier Reef Drive and often the place is ransacked and damaged while the thieves help themselves to the few things that belong to the Club. Even their "tail twister" bronze lion fine bank used to collect fines imposed by the club's tail twister was stolen a couple years ago while the Den was open for a meeting. The San Pedro tail twister fine bank had been with the Club from its beginning in 1975 and the symbolic and historic icon was never recovered, despite an appeal to the community. This week was no exception, when thieves broke into the Den and made off with booze from the Lions Bar and a new flat screen TV. Property was damaged and the vandalism will set the charitable club back more than $2,500.
What kind of human being is so low that they feel entitled to steal from an organization like the Lions?  How can a person be so selfish, so immoral, so thoughtless that they have no conscience when it comes to taking from an organization that does nothing but good for our community? I have never been able to understand how a person can justify stealing from others, how can it be OK to take what isn't yours? I find it very disturbing that there are people out there with so little moral fiber that they can steal from anyone, let alone a non-profit charitable community organization like the Lions. Even more disturbing are those who may know the thieves but choose not to expose them to the police.  Please, do the right thing and call the San Pedro Police at 206-2022 or 911.
Follow The San Pedro Sun News on Twitter, become a fan on Facebook. Stay updated via RSS