Two Belizeans and an American, accused of link to Hezbollah terrorist group arrested in Mexico
Friday, September 14th, 2012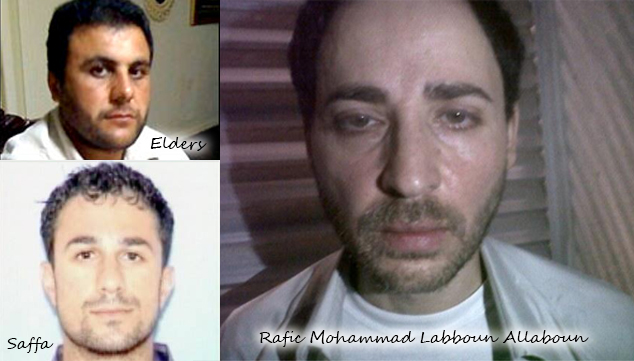 The arrest of two Belizean-Lebanese men, their family and an American-Lebanese is making news around the globe after they were accused of being linked to the Hezbollah terrorist network. The arrests were made on Saturday, September 8th, in Merida City in the state of Yucatan, Mexico. The three men arrested were Belizeans Justin Yasser Safa, George Abdalah Elders and Rafic Mohammad Labboun Allaboun a Lebanese/American national.
According to multiple Mexican media reports, all three men were arrested in a house belonging to Safa located on street 41-B, between 56 and 5 in the colony of Francisco de Montejo in the western part of Merida, late Saturday, September 8th. The raid involved the use of armored vehicles as well as a Barret M-82, sometimes referred to as a Light Fifty 'anti materiel' rifle. When police stormed the building they found Safa along with his Belizean-born wife Janine Gabb and their children. Elders, who is Safa's brother was also on the property and was initially detained but eventually released because he legally lives in Mexico. Allaboun was also detained and according to reports, while the Belizeans were able to provide valid Belizean documentation, Allaboun presented a fake Belizean passport in the name of a Mennonite Wilhelm Dick.
The Mexican National Migration Institute (INM) and the police were working in conjunction with US Homeland Security and the Federal Bureau of Investigation (FBI). Reports in the Mexican press suggest that intelligence agencies in the U.S. were tracking the group as, "part of a cell of Hezbollah-linked Arab terrorists who were operating in Mexico and Central America." According to multiple Mexican news reports Labboun Allaboun is linked to the September 11, 2001 attack of the Twin Towers in New York City, New York and it is being alleged that the group arrested were participating in financing activities in an attempt to bail out incarcerated Hezbollah members jailed in the United States.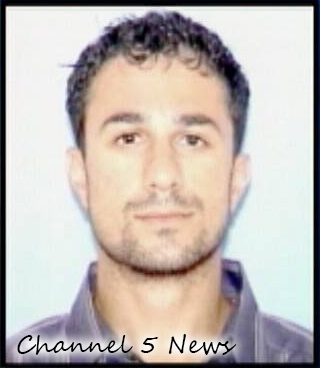 Speaking to the Belizean press, Yasser Safa categorically denied being linked with the Hezbollah terrorist network. "I don't have time to go with terrorist people; I don't go like that. We very sudden find out that he is a terrorist and all the information come in by the TV and the newspapers and everything come back to me. And I know nothing about his past. Now dehn people say I am a terrorist," said Safa in an interview with Channel 5 News.
Yasser Safa is notorious in Belize, having been linked to check fraud in 2004. He was also detained in Panama in 2006 as part of a drug bust but was later released for lack of evidence. Safa was also linked to the sale of stolen vehicles being trafficked through the Belize-Guatemala Border. George Abdalah Elders on the other hand was a mechanic on Coney Drive in Belize City. Safa said that since he has been released the Mexican media has singled him out as a terrorist. "The police of Merida, Yucatan, they already said that they have nothing against me; they noh have nothing. Only the news them make this story that FBI looking for me. And I already talked to the Big Chief of Police. We gone to a lot of people here and I am here in the street and I noh have no problem," explained Safa who owns Habibi Restaurant in Merida. The Belizeans have been released by Mexican authorities while Mohammed Labboun Allaboun was deported to the U.S. a few hours after his arrest, early on Sunday September 9th.
Because of the Belizean passport in the name of Wilhelm Dick that was given by Allaboun claiming to be his identity, the Ministry of National Security has ordered an investigation led by the Criminal Investigation Branch (CIB) of the Belize Police Department. It is uncertain how Allaboun managed to get hold of a Belizean passport in the name of Wilhelm Dick however the investigation so far shows Wilhelm Dick was registered to have born in Shipyard in 1976 to parents David and Judith Dick. The infant died a few weeks after birth. Public Relations Officer in the Ministry of National Security Delroy Cuthkelvin explained what the investigation has showed so far. "He was as well carrying a driver's license also in the name of Wilhelm Dick and that driver's license had an address that is a Belmopan address; Number 20 Halfmoon Street. Indeed an application was made at the Vital Statistics Office in Belize City for a copy of a Birth certificate for Wilhelm Dick. In fact we were able to establish that that birth certificate was indeed issued on the twenty-ninth of August 2012. We have been able to establish that that very same day, a person posing to be Wilhelm Dick made an application for a Belizean passport at the Passport Office in Belize City; that's on the twenty-ninth of August, 2012 and that he paid a hundred dollars to expedite the process for the express issuance of the passport. And we've also been able to establish that the following day; a passport was indeed issued; that is the thirtieth of August, 2012, in the name of Wilhelm Dick. The police authorities; this investigation has now been turned over to the CIB and they have demanded and requested all the physical files from the Passport Office and from the Vital Statistics Office," said Cuthkelvin. Because Allaboun did not present a voter's identification card or a Belize Social Security card along with his passport application, his application had to be handled by a senior Immigration Officer. That person has been identified as Gilroy Guzman who personnel from the CIB are in the process to question.
It is being reported by other media houses in Belize that the passport file for Wilhelm Dick has disappeared. The foreign media are suggesting that Belize is being "flaunted" as a "cover for criminals" and in this case, members of the radical Hezbollah terrorist group.
Follow The San Pedro Sun News on Twitter, become a fan on Facebook. Stay updated via RSS