Police Report
Saturday, April 19th, 2014
Murder
On Saturday, April 12th, Belize City Police Officers responded to reports of a shooting at Mike's Club on Regent Street West in Belize City. At the scene, police observed 27-year-old Darrington Louriano on the floor, suffering from apparent multiple gunshot wounds. Louriano was immediately rushed to the Karl Heusner Memorial Hospital (KHMH) where he was pronounced dead on arrival. Initial investigation revealed that Louriano was socializing in the club, when at around 6:40PM a male person entered the establishment and opened fire on him. Medical reports stated that the shots sustained by Louriano were fatal wounds, and medical treatment would not have prevented his death. Police have no suspects as yet, but are searching for possible culprits.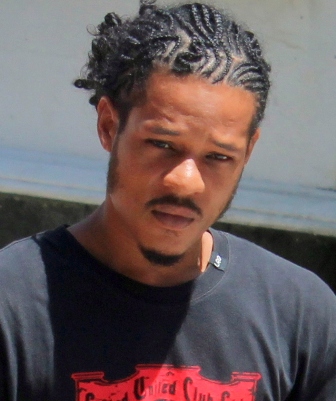 (Editor's Note: The deceased Darrington Louriano is not the same Darrington Louriano that was reportedly shot in San Juan, San Pedro Town on March 11, 2014)
Reckless Driving
On Sunday, April 13th at around 2AM, Police Constable Andre Almendarez and Officer in Command of Police Luis Castellanos were conducting foot patrols on Barrier Reef Drive when their attention was drawn to a man driving a black motorcycle travelling from north to south at a high speed. The cyclist was driving in a reckless fashion swerving from side to side, and almost hit PC Almendarez. PC Almendarez then proceeded to the Central Park where he saw the driver of the motorcycle beside his cycle, bearing license plate number M-SP-0530. PC Almendarez approached the driver, informed him of his offence and escorted him to San Pedro Police Station. The driver was identified as 21-year-old Andy Mejia. Mejia was arrested and charged for Reckless Driving.
Follow The San Pedro Sun News on Twitter, become a fan on Facebook. Stay updated via RSS