National News: Police charge 3 and seek 1 in murder of former Senator
Friday, July 11th, 2014
Authorities in the Orange Walk District have charged three men and are looking for a fourth person as part of their investigation into the murder of well-known Belizean, former Senator and former Mayor of Orange Walk Town Ramon Cervantes Sr. The 71 year old retired teacher and businessman was abducted and killed and his remains found in a shallow grave in the Dublum Area on the Honey Camp Road in southeast Orange Walk District. The abduction and murder has sent shock waves across the country, as Cervantes was a well-known, productive citizen and beloved by many.
On Wednesday July 2nd, 24 hours after Cervantes Sr. was reported missing, his relatives told the press that they believed the man had been abducted and was being held against his will. "I think it's a kidnapping. That is why we didn't give any report to the media at first, because we were with the police who was interviewing us. Since he said that he would be back by night, we gave it a chance. Frankly, it's a kidnapping," said Ramon "Munchi" Cervantes Jr.
In the early stage of the investigation, police visited the Cervantes' cane field, where they found his abandoned Land Rover, a pair of shoes, a fumigation pump, some scattered coins and other personal belongings. Munchi, who once lived on Ambergris Caye, told the press that they managed to speak with their dad, who told them that he was at an unknown place and that he believed that it was in the San Jose Area of Orange Walk District, being held by some people. That was the last known communication the elderly man had with his family.
Orange Walk authorities got support from other police and military agencies and mounted several operations following a number of leads. A total of 12 people were detained as part of the investigation. After three days of investigation and after following several leads, late on Saturday July 5th, authorities visited an isolated farm in the Dublum Area on the Honey Camp Lagoon Road in the Orange Walk District. After combing the area, police came across a shallow grave where they made the gruesome discovery. Because of the state of the body, police pathologist Dr. Mario Estradaban conducted an onsite autopsy on Sunday July 6th. The autopsy certified that Cervantes Sr. died from "blunt force trauma to the head" presumably from being hit in the head. Dr. Estradaban also estimated the time of death around Wednesday July 9th.
Because of the state of his body, Cervantes Sr. was buried immediately following the autopsy in Orange Walk Town. Hundreds of Orangewalkeños gathered at the impromptu funeral to witness and pay tribute to one of the leaders in their community.
"My dad was killed and the closure wasn't how we wanted it. During the wait, the days were long and it didn't turn out how we wanted it, but in life we can't get everything the way we want," said a very heartbroken Cervantes Jr. He added "I would not want to say anything that would hurt the case or influence the case or prejudice the case in any way… I would prefer that the justice system takes it course and when the case is closed, I think I will be willing to give our story."
According to Assistant Commissioner of Police, Russell Blackett, they will leave no stone unturned as part of the investigation. "The area is remote and abandoned. We based ourselves on a number intelligence leads and finally we got a lead that brought us to the Honey Camp road location. Many motives could be there that caused this murder. He could have been robbed probably by someone he knew… There was some communication with the family, but when it comes to the ransom part, I cannot say clearly that it is so at this time. This case does concern us, it concerns the people of Orange Walk and it's very appalling. We will leave no stone unturned and everybody involved will be dealt with," said Blackett.
According to several credible sources, the entire investigation took a turn on Saturday night when police dressed in civilian clothing overheard a conversation between two men inside an establishment in Orange Walk Town. The two men were immediately detained and questioned and provided information that led police to that remote area on the Honey Camp Lagoon Road.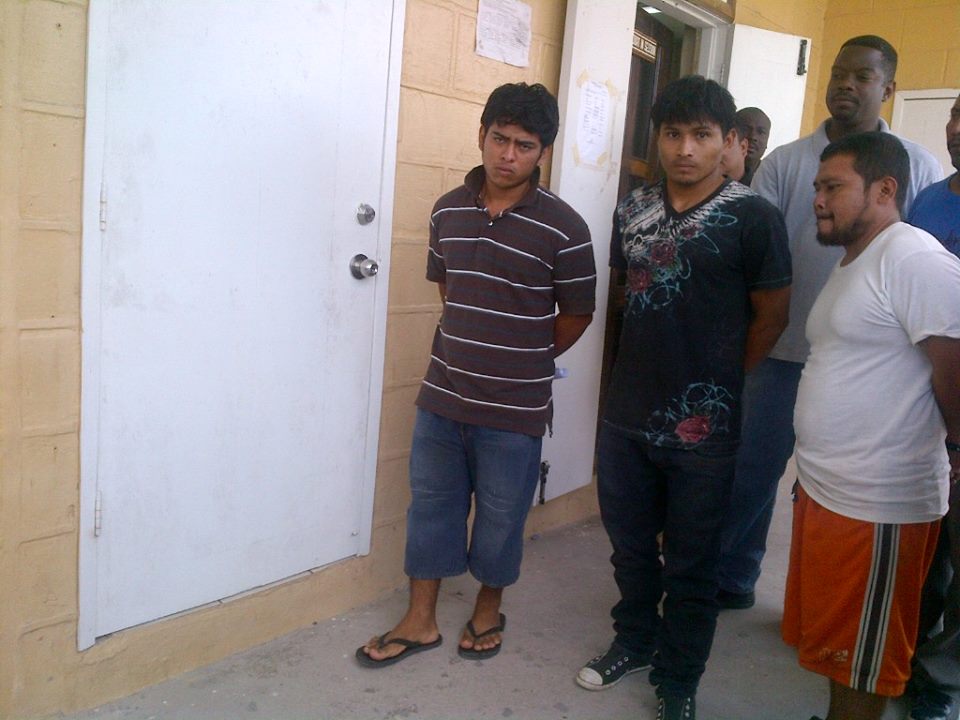 Late on Wednesday evening, Orange Walk Police formally arrested and charged 22 year-old Guatemalan Noe Daniel Avila, 19 year-old Belizean Angel Antonio Cardenas, and 28 year-old Belizean Mateo Pott Jr. They were immediately arraigned before Magistrate Merlene Moody in the Orange Walk Magistrate Court where they were jointly on the charges of murder. They were additionally charged for keeping an unlicensed firearm, and keeping unlicensed ammunition, since police say that the men are also connected to a 12-guage shotgun with an unknown serial number, and 5 twelve-gauge cartridges found on them. The Belize Police Department is now actively searching for 37 year-old US deportee Manuel Castillo, aka "Pelon" who is believed to be the mastermind behind the kidnapping and murder. Castillo is believed to abscond to nearby Mexico.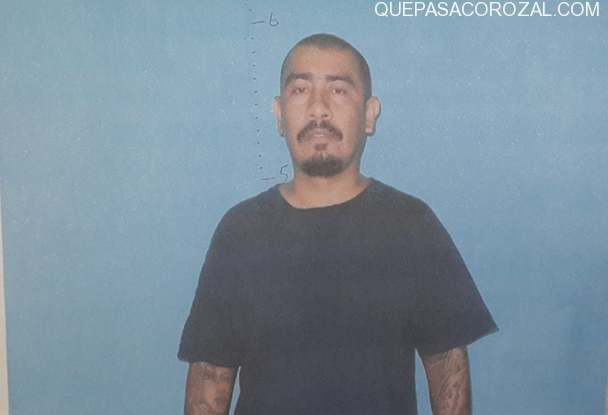 According to news reports from Orange Walk Town, two policemen are believed to be involved because one of them provided a subscriber identification module (SIM) card to one of the accused while another officer is said to have sold the culprits a pair of handcuffs. Those handcuffs are believed to be the ones that were reportedly found on the body. Police would not confirm or deny those allegations, except to say that all those involved will be dealt with.
Authorities have also linked all three men charged into another gruesome discovery. On Tuesday July 8th, police made another discovery of a body that was thrown into a well 16 feet deep and buried. The body was identified on Wednesday July 9th as 46 year-old Sonia Maribel Abac, a domestic worker and masseuse from Orange Walk Town who went missing on the 23rd of April. Police said that Abac was hit with some blunt object and her right jaw was broken after which her body was disposed of in a well on a property 300 feet away from where Cervantes Sr. was found. Blackett told the press that the men that were charged led authorities to the second body, and as such they (along with Castillo) are also suspected to be responsible for her death.
Ramon Cervantes Sr. served as a People's United Party (PUP) Senator in the House of Representatives from 1984 to 1989, and was Mayor of Orange Walk Town from 1989 to 1991. The Senior Justice of the Peace was a teacher for over 35 years, served in many capacities including in the cane industry and was a pioneer of the credit union system in the Orange Walk District. He is the father of the PUP Standard Bearer for Orange Walk North Ramon Cervantes Jr.
Follow The San Pedro Sun News on Twitter, become a fan on Facebook. Stay updated via RSS