Community Meeting between SPPD and San Pedrito seeks to bring unity
Thursday, March 5th, 2015
After the recent increase in gun violence in the San Pedrito Area, the San Pedro Police Department (SPPD) organized a community meeting in hopes of coming up with solutions to the violence that plagues the area. A group of residents and a humble and emphatic sector of SPPD gathered at the San Pedrito Park on Thursday, February 26th, at around 6:30PM.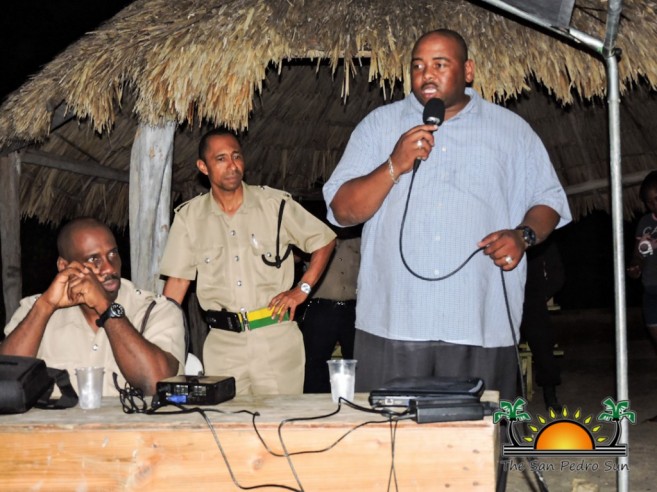 Officer in Charge of the Coastal Executive Unit, Superintendent Luis Castellanos and Deputy in Charge of the SPPD, Inspector Henry Jemmott led the meeting, indicating that they were aware that it would seem too late, but that something had to be done to curb the violence in the area.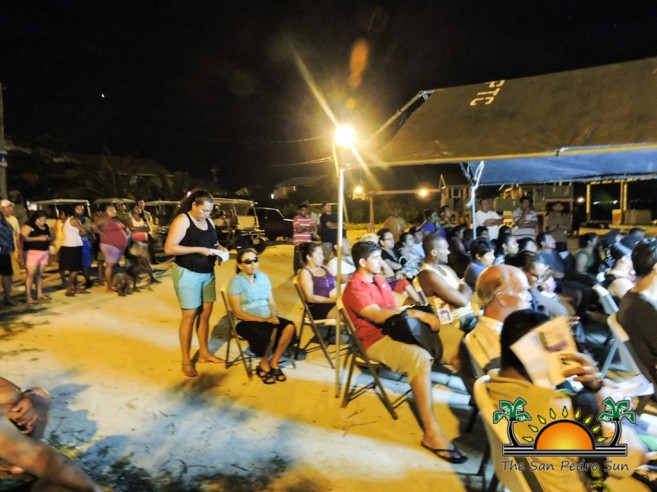 For the past couple of weeks, residents in the San Pedrito Area have not been able to sleep in peace. The increase in gun violence has left several residents injured, including a minor. But the breaking point was when two-year-old Charlie Danny Espat was shot and killed while he slept inside his home in San Pedrito.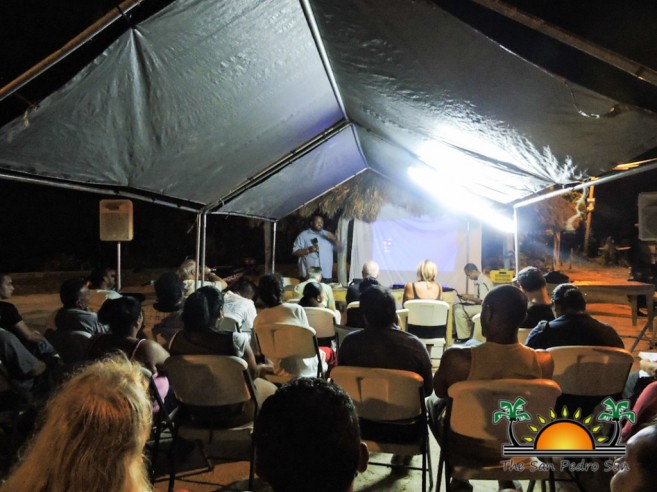 Police are now trying to work along with the community to find solutions to bring back some peace in the area. While paving the path to a safer community will not be an easy one, the community meeting served to ensure residents that measures are being implement to address the issues.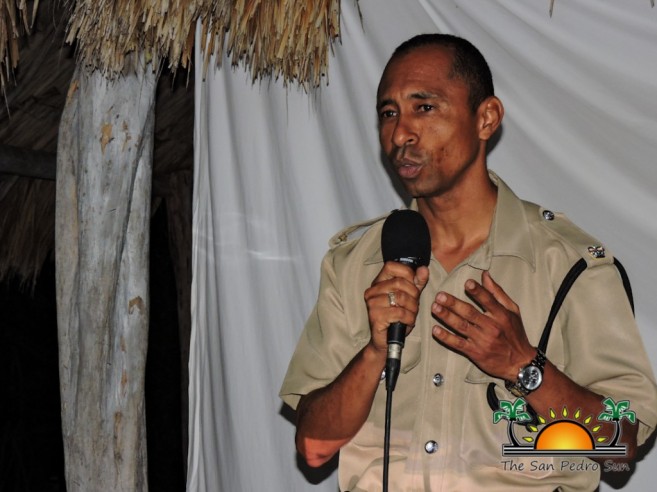 After an official prayer and moment of silence for the deceased toddler, a report on the crime statistics comparing December 2014 and January 2015 was relayed to those in attendance. "We keep asking for the community to reach out to us, but [it is time] we come to them," said Castellanos, as he relayed his report and spoke about keeping an open-door policy at his station.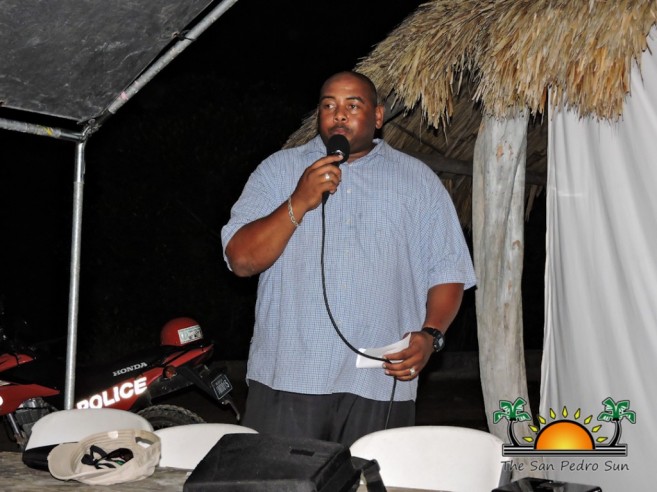 Likewise, Jemmott reiterated that while he is in charge of operations, he maintains the same policy. "We are working on the Public Relations sector of the San Pedro Police Department. Come to us and give us information. Please help us change the image of station- we need to change," said Jemmott.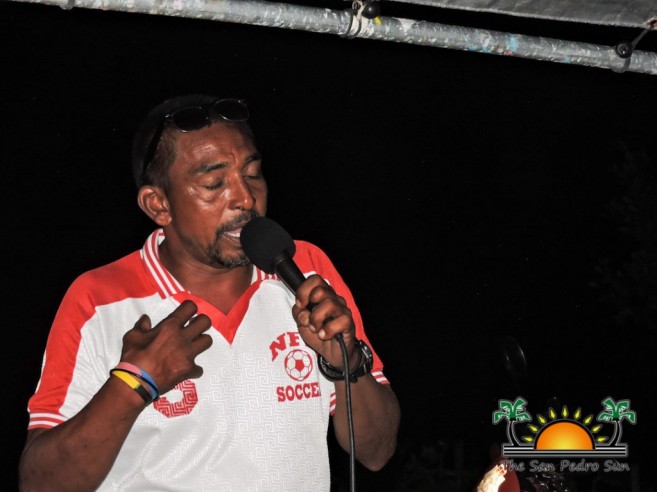 The biggest issue that came up from residents was the matter of neglect by police. According to more than one resident who got up to speak, people are afraid to furnish police with information because they have been/felt betrayed by police. Residents even indicated that they had called police to place reports that could have prevented one of the shooting incidents, but police never responded. All present acknowledged that the violence was being stirred by a few, not by the majority, and they offered solutions and suggestions to ensure that the community can once again be at peace.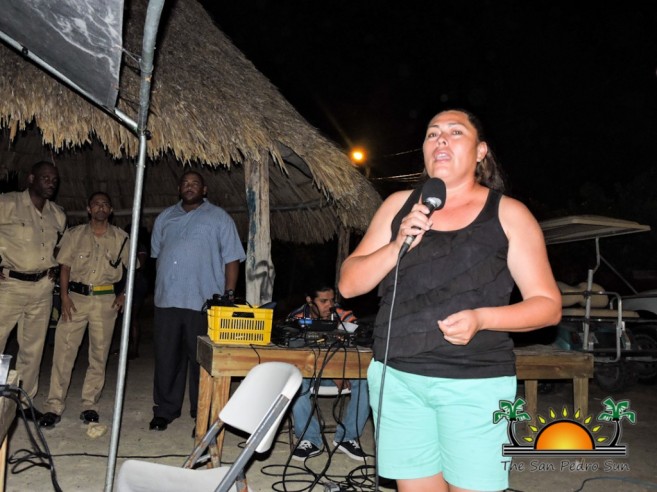 Also present at the meeting was Deputy Commander of Eastern Division Senior Superintendent, Edward Broaster. He reassured those present that change will be made within the SPPD and that the lack of resources should not be an excuse for them to not do their job. "We know who the culprits are, and prosecution is tantamount. Laws need to be followed. We do know that it will take time to recover from the blow that this crime has caused, but together we will reach a better place," said Broaster. He believes that with the community working hand in hand with the police, crime can be reduced. "It does not matter how much money and resources we have, or how many officers are on the island, the community needs to work with the police, and vice versa. We must identify those hell-bent on committing crimes. We talk about the insignificant things, but we do not report the big things? To reach tranquility we must start doing so. Criminals are only a few, but those who want to do well are many. Look at the situation Belize City is in. It will take Belize City 20 years to recover from the violence that has long plagued the old capital. Do not let that happen to Ambergris Caye," said Broaster.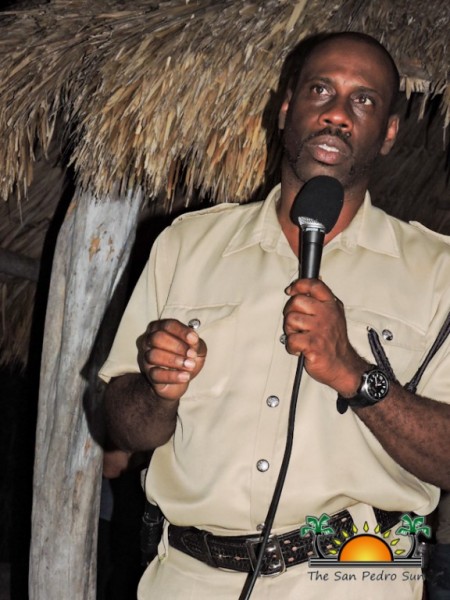 Jemmott reminded the gathered group of concerned citizens that working together we can build a stronger, safer community. He urged them to sign up to form part of a neighborhood watch. He also suggested that citizens try out for the Special Constable program, or to join the Citizens on Patrol program. There were sign-up sheets that many filled out at the end of the meeting.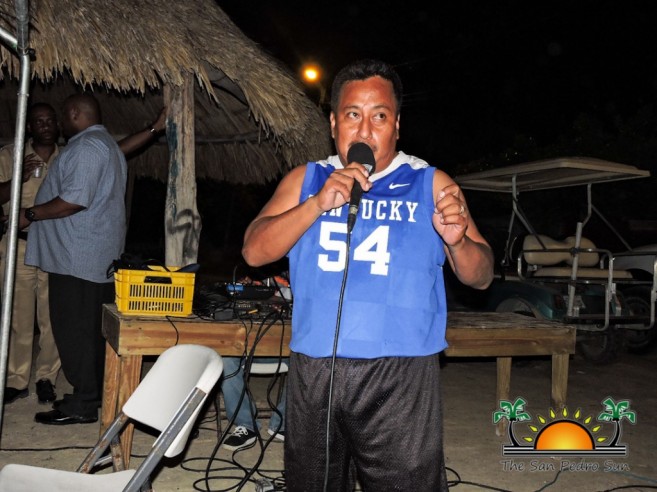 The community meeting brought to light the very essence of all neighborhoods: together, we can make a change. For San Pedrito, that change is desperately needed.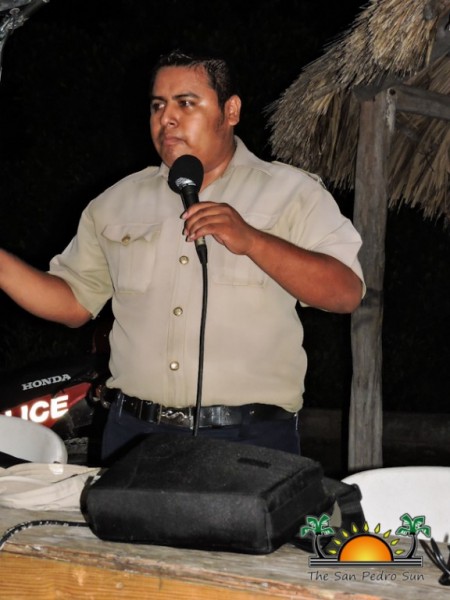 Police are inviting everyone to assist them in the fight against crime. To make reports call the SPPD at 206-2022 or visit the station. To make an anonymous report call the Crime Stoppers hotline at 0-800-922-TIPS (8477).
Follow The San Pedro Sun News on Twitter, become a fan on Facebook. Stay updated via RSS