Shooting in San Pedrito Area leaves 1 dead, 1 injured
Wednesday, March 4th, 2015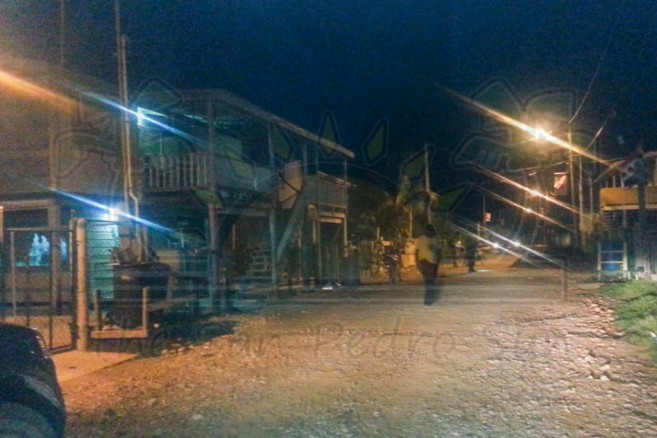 Police on Ambergris Caye are investigating yet another shooting incident that has left one man dead and another injured. The victims have been identified as 35-year-old Pablo Barbosa of a San Pedrito Area, who died on the scene, and Humberto "Betito" Alcoser, of Tarpon Street, who was injured and transferred to Belize City for further medical attention. The shooting occurred in the San Pedrito Area shortly before 8PM on the night of Tuesday March 3rd, just a few houses away from where two year old baby Charlie Daniel "Danny" Espat was murdered less than a week ago.
According to residents in the area, they heard a barrage of gunshots and decided to run for cover. "We were on the verandah with the children when we heard the shots. We heard about six gunshots. I ran to protect my baby," commented a neighbor who asked to remain anonymous. When the fire ceased, Barbosa lay dead in his shop with gunshots to the chest and head. Alcoser, who was buying inside the shop, was injured in the neck area in the barrage of bullets.
The two were rushed to the Dr. Otto Rodriguez San Pedro PolyClinic II where Barbosa was pronounced dead on arrival. Police say that Barbosa was executed, as he appeared to have had four gunshots wound to the chest and one to the center of his forehead. Meanwhile Alcoser, received a gunshot wound to the neck.
Police say that a patrol had just left the San Pedrito area to respond to what they now believe was a prank call when the shooting occurred. While police have no lead, they have established that a male, believed to be of Hispanic descent, entered into the store with a bandanna across his face, fired the shots and fled the area, possibly in a waiting vessel. Nothing was stolen and as such, investigators believe the shooter was sent to execute Barbosa. Police believe that the shooting was drug related, as Barbosa is known to police and has an outstanding charge for Drug Trafficking.
Barbosa's body has been transported to the morgue in Belize City for a post mortem examination. Alcoser, on the hand, was taken to the Karl Heusner Memorial Hospital where he has been admitted in a stable condition and is receiving further medical attention.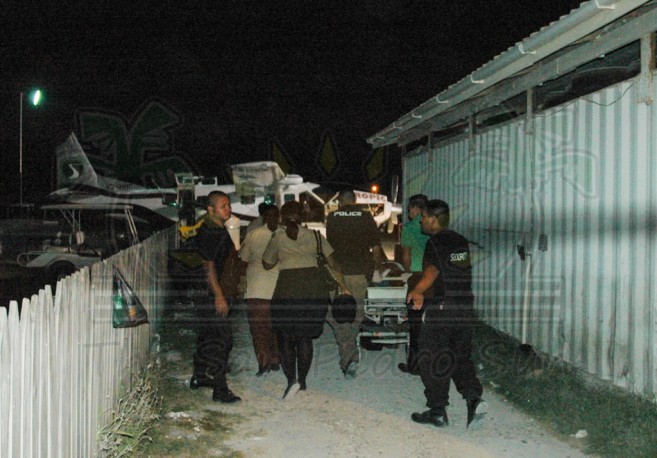 Barbosa becomes the fifth murder victim for 2015 on Ambergris Caye, and the second person to be murdered in less than a week on the same street, just two houses away from where baby Charlie Espat was fatally shot and his mother injured. Anyone that has any information that can assist the police is asked to call the nearest police station at 911 or Crime Stoppers Belize at 0-800-922-TIPS (8477).
Follow The San Pedro Sun News on Twitter, become a fan on Facebook. Stay updated via RSS