Editorial: Innocence Lost
Friday, February 27th, 2015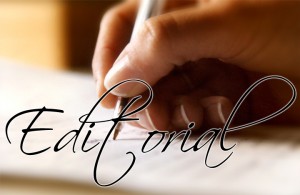 We all knew this day would come, it was just a matter of time. And so the story unfolds, when early Tuesday morning little two-year old Charlie Daniel "Danny" Espat, while sleeping with his parents, was killed by bullets that peppered through the wall of the apartment he knew as home. Home…home sweet home…a place of solitude and safety…a place of sanctuary and love…home, where a two year old can be murdered in his sleep. The dimensions of little Danny's home extends much further than the four walls of the apartment he was killed in, because his home is OUR home, our San Pedro Town, OUR Ambergris Caye, OUR supposed place of solitude and safety. No longer is La Isa Bonita a quaint little village with a fishing problem, we are now a concrete jungle with a deadly drug problem.
Yes, we all knew this day would come, we all said SOMEDAY a baby will die, but have we become so immune to the violence that there is no public outrage? Dare I ask, is outrage only a privilege for members of the community who carry a higher social status? OR, are we so calloused that some may figure that since Danny's father has already lost three sons to violence he should be good at dealing with losing a fourth? Where is the consideration for a mother, who critically injured by the stray bullets is mourning the death of her baby…a little person who graced this earth for less than a thousand days…a little person who did not ask (or choose) the life he was brought in to…a baby who died for the sins of others.
As we all absorb the shock of this violent, senseless death I wonder, where are our leaders? Shouldn't our flag be posted at half-mast or something? A rant on the Morning Show does not merit a statement of concern. Ironically this murder fell on the heels of a Mayoral Debate held just the night before, and one of the questions asked was how will they, if elected, deal with crime on the island. While each and every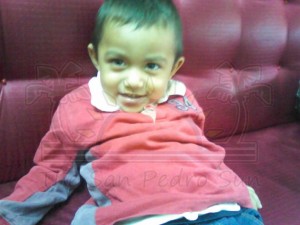 candidate pontificated care and concern for the safety of those they hope to earn a vote from, not one of them thought to issue a statement on Tuesday denouncing the heinous act or offer heartfelt condolences to the family who suffered the loss of their baby. Even as politicians they could have capitalized on the situation and used the opportunity to proclaim how IF ELECTED they would right these wrongs. But no, not one word was uttered in a public statement.
And, where was our clergy? Is it not the duty of our spiritual leaders to comfort the people during a time of sorrow? Shouldn't the men of the church and his parish be protesting the death of one of God's children? Shouldn't congregations be in an uproar about the hedonistic life on La Isla?
When baby Danny succumbed to the gun shots to his head a piece of San Pedro died as well. The last of our charming island innocence is gone, along with the pure soul of a young child. How many more children and innocent bystanders will succumb to the crossfire? This is a SMALL island, there is NO excuse for why we allow drug lords and thugs to run our town. We DO know what areas they live in and we DO know who they are. We need a massive clean-up of the trash that litters our streets, and I'm not talking about garbage. As a community we must remain diligent in our demands for safer streets, and we MUST do our part in reporting the crimes we see and know about. You CAN remain anonymous by reporting to Crime Stoppers Belize at 0-800-922-TIPS (8477). All tips will remain absolutely confidential, as calls are answered by professionally trained personnel based in the US. Do your part in cleaning up our town, it is after all our home sweet home.
Follow The San Pedro Sun News on Twitter, become a fan on Facebook. Stay updated via RSS