Editorial: Unelected Candidates Can Still Serve Their Community
Thursday, March 5th, 2015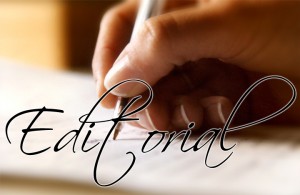 Three different men campaigned to be Mayor of San Pedro, but only one is elected. A total of 18 individuals campaigned to be Town Councilor, but only six are elected. So now that the elections are over, what will become of the candidates who did not win?
Over the last few months, each and every one of these individuals rallied hard for your vote while pledging their love and commitment to our community. They identified current problems that the island is facing, and each one shared their ideas on how to improve life on La Isla. It has been inspiring to see these people rally for the betterment of San Pedro and to hear their promises to work hard for her people. So now what? Does their commitment to serve evaporate with their loss? If their vow is genuine, what is stopping them from keeping the promise?
Some, especially the mayoral candidates stood on very firm platforms, voicing specific goals and plans for cleaning up the environment, reducing crime and providing solutions to over-crowded schools. What is stopping these candidates from tackling these issues? Not only does it demonstrate sincerity, but provides a track record of accomplishments that the aspiring politician can boast about next campaign year. Even if they are finished with politics, as community members they can still make a real difference. People know who they are, and a lot of them still voted for them, so why not rally these supporters to work together for a better San Pedro?
Our local government isn't the only group of people that can make a difference. During this election season political parties have gathered in force to win the Town Council, and now that we are all fired up why slow down? Why can't these wanna-be leaders not continue to lead? They already have their followers, let's keep the momentum going and get some work done! Why not organize citizen groups for a safer San Pedro, a cleaner environment or creating employment opportunities?
If these politicians pledged to make a difference in San Pedro, then do it. Unelected candidates can still serve their community, and we need all the leaders we can get right now.
Follow The San Pedro Sun News on Twitter, become a fan on Facebook. Stay updated via RSS