Sticking it to the rich man
Saturday, April 4th, 2015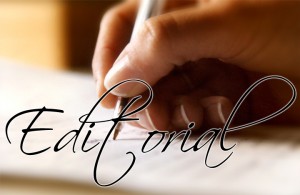 It is common knowledge that for many amenities and services on the island (and country wide), from cabs, to diving, mainland tours, massages, hotel rooms and boat transfers there are local rates and tourist rates. I am certainly guilty of enjoying the local rate whenever possible, and because of my forever Gringa appearance I admit at times I find myself reminding a vendor that I am Belizean when looking for my discount. I appreciate, and even count on receiving the "local rate" because we all know living and playing on La Isla Bonita is not cheap. But, for as much as we enjoy these discounts we need to realize that we are literally biting the hand that feeds us.
Many Belizeans are of the belief that tourists are rich, and because we only see these people spending money, playing hard, partying and working on their tans I understand how some might think that. What we fail to understand is these same people have worked their butts off and saved every penny just to be here, and gosh, yes some may party like rock stars when they are here, but hey, isn't that what some of us do when on vacation?
That said, can you imagine how tourists would spend even MORE money here if once they paid dearly for their flights and hotel rooms everything else was a good price? Should they really pay DOUBLE what us locals pay for a cab ride or the water taxi? Is this how we treat our guests? The very people we depend on for our very livelihood? Are we living the pirate mentality of, "take all that you can, give nothing back"?
This week in our articled titled "Local rates vs. tourist rates; no governing body to monitor this", we learn that there is no government body that monitors this issue. Sure we have the Belize Bureau of Standards that makes sure we all pay a fair price for rice and beans, but when it comes to other expenses, many of them still essential, we are at the mercy of the vendor. It puzzles me that although the mission of the Bureau is "to create equitable and non-discriminatory market conditions for consumers," foreigners are not considered consumers. What this really comes down to is blatant discrimination. In Belize a vendor can charge a person based on how they look. In Belize it is legal to set prices based on the color of the customers skin, or because they are not from here.
Although discrimination is wide spread in our country and certainly is not limited to price gouging tourists, why is the Belize Tourism Board (BTB), the Belize Bureau of Standards, civil rights activists and other stakeholders tolerating this? Shouldn't the BTB be at the front of this issue, denouncing businesses that practice this modern day piracy? They should be up in arms! Just because there isn't a law in place to keep this from happening do we have no respect for those who SPEND to be here?
Vendors, cab drivers and all who see dollar-signs when a tourist heads your way, remember they have already spent a fortune just to get here. What will you do to make sure they come back? Cleaning out their pockets sure isn't the way, and you can bet they'll tell their friends that going to Belize means being taken advantage of financially. Tourism is a renewable resource if you don't take every dime they have the first time around. Remember, the extra buck you make doubling the fee today means they sure as heck won't be back tomorrow. At some point those nice folks will realize they were ripped off just because of who they were. Is this the lasting memory of Belize you want to send our guests home with???
Follow The San Pedro Sun News on Twitter, become a fan on Facebook. Stay updated via RSS