Golf Cart theft on the rise on Ambergris Caye
Thursday, September 15th, 2016
The San Pedro Police Department is advising residents to be on high alert, as there is an increase in stolen golf carts on the island. The first of these incidents include the remains of a four-seat golf cart that was found abandoned off a dirt road in Southern Ambergris Caye on Wednesday, September 7th. The vehicle was stripped and left without a roof, wheels and most of the parts from its engine. As a result the police have launched an investigation, with the aim to put a stop to these robberies.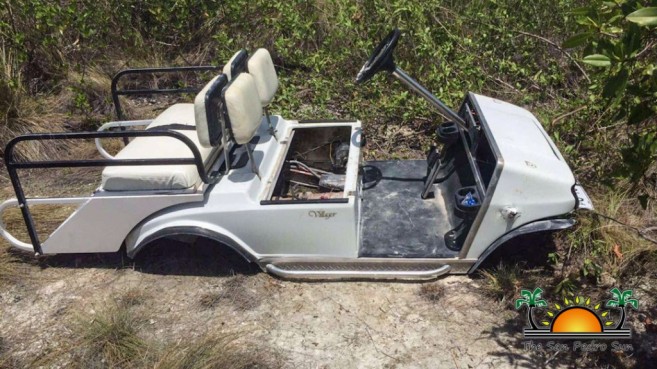 The stripped golf cart was reportedly spotted by workers heading towards the Marina Area. According to them, they first noticed the roof of the vehicle in the bushes, then upon making closer checks, they saw the dismantled golf cart about 20 feet from where the roof was. The San Pedro Police Department were immediately notified of the findings, and an investigation was launched. A closer inspection revealed that the culprits cut through the stainless steel lock of the golf cart and drove it to the isolated area. Since the discovery, the owners have been notified, but no culprit has been detained.
Around the same time, another golf cart belonging to Ultimate Golf Cart Rentals went missing.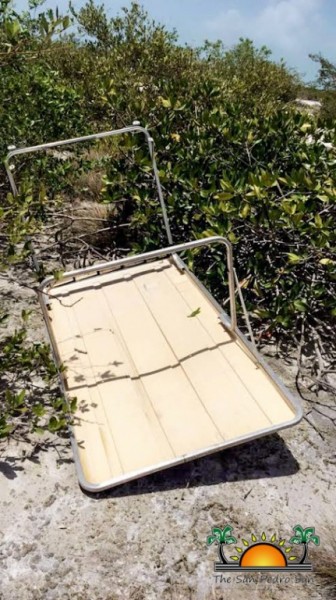 According to rental representatives, the vehicle was taken while it was parked on Coconut Drive. "When the cart was reported missing, I immediately put our guys to drive all around the island to find it," said the representative from Ultimate. "Little did we know that the cops had found the cart around 2AM in the San Pedrito Area." The good news was that the cart was intact and nothing had been stolen from it.
The management at Ultimate Cart Rental advices their customers to always lock the carts and not to leave them unattended in public parking lots, especially during night hours. The company reported that in past incidents, they have had windshields and batteries stolen from their carts.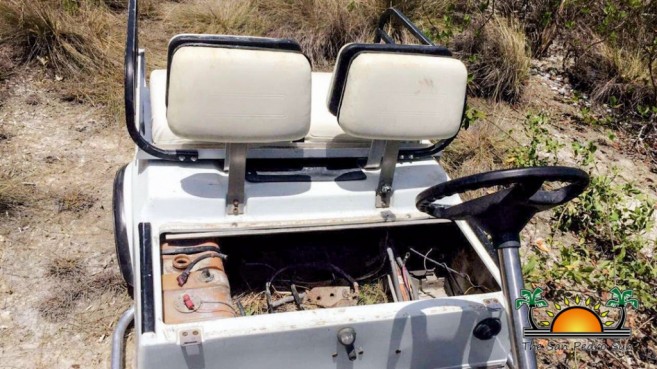 As police continue with their investigation to try to bring the responsible person(s) to justice, reports of stolen golf carts continue to increase. Another report was made on Wednesday, September 14th from Clinica Los Pinos. The description of the stolen vehicle is black in color with plate number SP0094. It was allegedly stolen between 11PM and midnight on Tuesday evening. Anyone with information to whereabouts of this golf cart can contact the clinic at 226-2686 or 622-4638.
The San Pedro Police Department is seeking the community's assistance in the identification of the persons behind these robberies. If anyone has any information that will serve to halt these crimes they are urged to contact the station at 206-2022.
Follow The San Pedro Sun News on Twitter, become a fan on Facebook. Stay updated via RSS