Island resident Simon Velasquez murdered in Belize City
Thursday, January 25th, 2018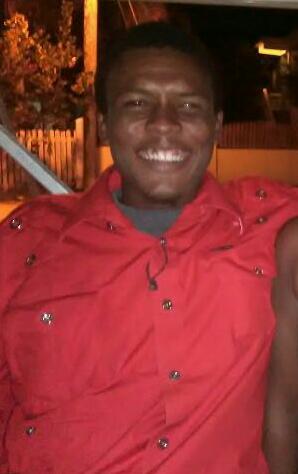 At 1:15PM on Thursday, January 25th, the lifeless body of Darwin Dwayne Simon Velasquez, 24, was found on the first floor of a three story building on Plues Street, Belize City. The official police report further details that the Belizean fisherman of a Belize City address had an apparent gunshot wound to the lower side of his back.
Initial investigation revealed that at 1:10 p.m., whilst Velasquez was walking on George Street with a female companion, they were approached from behind by a male person who was armed with a firearm. A struggle ensued between Velasquez and the male person, however Velasquez escaped, and ran towards the direction of Plues Street. He was followed by the male person, who fired several shots at him, causing him to collapse inside a residence on Plues Street. The body of Darwin Dwayne Simon Velasquez was transported to the Karl Huesner Memorial Hospital, where he was pronounced dead on arrival. The body is at the Morgue awaiting a Post Mortem examination and Police continue investigating.
Friends of Velasquez are indicating that he was not a Belize City resident, but rather lived in the Boca del Rio Area of San Pedro Town, Ambergris Caye. He had several run-ins with the law on the island. His first encounter with the police took place in March of 2012 when he confronted police and was shot in the process. The official report states that police were called to an area of the San Juan Subdivision around 3:30PM, where Velasquez had been involved in a series of fights. When police arrived, Velasquez saw them and allegedly ran away. Police set chase, but Velasquez apparently jumped two fences and made his way to an overgrown empty lot near the lagoon. Two officers pursued him on foot and found him hiding. When officers approached him, they said that Velasquez pulled out a stick and charged at one of them. Velasquez was asked to drop the stick and surrender, but he allegedly refused and drew nearer to the officers. One of the officers pulled out his police-issued revolver and fired a single shot, hitting Velasquez in the upper right thigh area. He was subdued, apprehended and taken to the Dr. Otto Rodriguez San Pedro Polyclinic II where he was treated. Velasquez had apparently been on the run for an aggravated burglary.
In January of 2014, Velasquez was charged with 'Drug Trafficking,' after he was caught with 0.67 grams of cannabis. According to an official report, around 5:30PM, a police officer on duty noticed a strong aroma of cannabis coming from the cell block of the police station. Upon inspection, the officer saw a gentleman later identified as Velasquez, who hid a piece of tissue paper by the window facing west of his cell. The officer proceeded to retrieve the piece of paper and noted that it contained suspected Cannabis. Velasquez was informed of the offense and escorted to the front of the station where the drugs were weighed in his presence.
Several months later, in August of 2014, Velasquez was involved in a chopping incident, in which he was accused of charging at and chopping 31-year-old Tyron Garnett on Angel Coral Street. The police report indicated that sometime around 4:45PM, Garnett was driving a white Toyota Hilux pick-up truck belonging to Belize Telemedia Limited on the said street. Garnett told police that as he headed southwards, he noticed a group of men running from Ambergris Street onto Angel Coral Street, forcing him to come to a complete stop. He said that one of the men, Velasquez, proceeded towards the vehicle with a machete in hand and charged at Garnett. According to him, Velasquez began knocking the driver's side glass window with the machete and eventually slipping the machete through the window-which was not completely closed. Garnett received cut wounds to three of his fingers and his left hand. The window, valued at $400 was also broken.
Velasquez was arrested, charged, and then taken to the Belize City Magistrate Court where he was arraigned. Police suspected that he might have been experiencing mental problems and an evaluation was requested.
San Pedro Town has already registered two murders on the island for the month of January. The first took place on January 16th with the execution of Alfredo Cowo by the Central Park. The latest, on Tuesday, January 23rd saw the shooting death of Jimell Paul Jex shortly after 5PM at the entrance of the San Pedrito Area. The death of Velasquez in Belize City marks the third island resident to lose his life to gun violence this year.
Follow The San Pedro Sun News on Twitter, become a fan on Facebook. Stay updated via RSS