Minor charged with Reinery Garcia's murder
Friday, April 27th, 2018
A minor has been charged with the murder of 25-year-old Honduran National Reniery Adalid Figueroa Garcia, who was shot and killed on Thursday, April 26th. Garcia received one fatal gunshot to the head while managing his store in the San Mateo Area. Along with the minor, the San Pedro Police have another person in custody who is presently being investigated as an accomplice to the crime.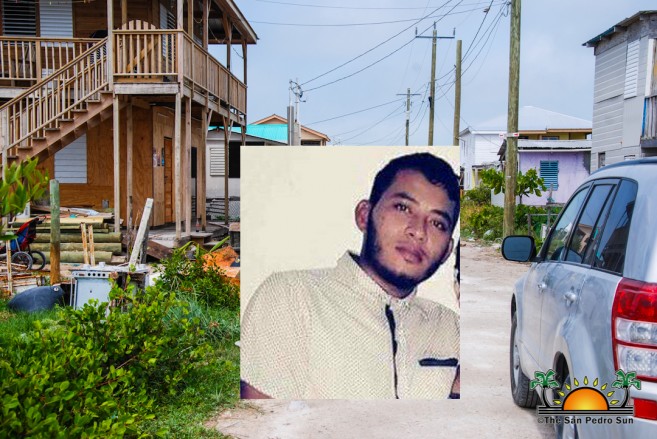 Despite charging someone for the death of Garcia, a motive is yet to be established. According to Assistant Superintendent, Alejandro Cowo Officer in Charge of Central Intelligence Branch Eastern Division, "So far there is no indication that it is a robbery. We are getting other information as to what led to the death of Garcia but it is still just part of the preliminary investigation at this moment; we can't release the information."
The official Police Report states that around 8PM Garcia's body was found behind the counter inside his shop, Dicky's Store located on the lower flat of his home. Reports indicate that two male persons entered the shop with one of them firing a single gunshot towards the victim, causing the fatal injury. The assistants then ran towards the lagoon area making their escape. The report further states that robbery doesn't seem to be the motive as no money or valuables appear to have been stolen from the store.
The San Pedro Sun managed to speak to some family members and friends of Garcia who stated that they are shocked about his death as he was a good person and not a troublemaker. According to Garcia's aunty, Gualdina Argenia she was at a church nearby when she heard a gunshot. "We don't know anything. We only know that around eight, he was in his shop working. He was a person that didn't mess with anyone. He would either be at his shop or upstairs in his house with his daughter. All we know is that we heard a shot while at the nearby church. My son then called me and said that they shot him and they are taking him to the polyclinic," she said. Garcia's friend, Elsner Pott is also shocked by the death as he knew him to be a calm person. "I've known him since I was 14 years old, and he used to like give jokes and he was a very nice person. He was my friend but I never thought they were going to kill him," said Pott
The San Pedro Police continue to investigate the reason behind Garcia's death. As investigations continue, San Pedro Police are asking the community to report any information that can lead to the arrest of the other persons responsible for Garcia's death at 206-2022 or visit the station on Pescador Drive. Tips will remain anonymous. Garcia was laid to rest on Sunday, April 29th at the cemetery south of San Pedro Town.
Follow The San Pedro Sun News on Twitter, become a fan on Facebook. Stay updated via RSS