San Pedro resident left with superficial stab wounds during home invasion
Wednesday, August 15th, 2018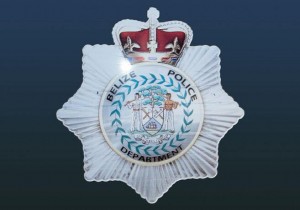 San Pedro Police continue to investigate a recent home invasion on the island that left 41-year-old island resident Christina Potvin with several superficial stab wounds. The incident occurred on Sunday, August 12th at a condominium complex north of San Pedro Town around 4AM. Potvin was stabbed as many as eight times to the head, and upper body before her assailant left her home after stealing cash from her purse. With the assistance from a neighbor, she was transported to the Dr. Otto Rodriguez San Pedro Polyclinic II where she was treated and later released.
Potvin's two children were also in the condo at the time of the burglary, however, they were not harmed and did not witness the attack. Potvin spoke to The San Pedro Sun and explained that she was at her house by midnight and hours later, minutes after 4AM, woke up to discover a knife-wielding assailant inside her bedroom. "I reacted and said, 'get out!' I was still half asleep, and now dealing with the abnormal," said Potvin. "He came over to me while I was still in bed and began attacking me with the knife," Potvin says that she struggled with her attacker who continued stabbing her with a kitchen knife, on the head, chest, and arm. However, the wounds were not deep and did not damage any organs or main arteries, even though she bled profusely. After the attack, she checked on her children and then went outside looking for help. Her neighbor came to her aid, but then she passed out and was taken to the Polyclinic.
Potvin described her attacker as Hispanic/Mestizo and of stocky build. After friends cleaned her place, they found a hat, with the figure of a bull and two hands. Potvin did not recognize the said hat, and it is believed that it belongs to the attacker. It is still a mystery how he managed to enter her home since the condominium complex counts with security personnel. Potvin indicated that the assailant gained entrance through a window that did not have burglar bars. She thought that there was no need for such if the building boasts 24-hour security.
According to the police report, the stab injuries were classified as grievous harm, while authorities are still not certain if the attacker was simply attempting to rob her or had something else in mind. Potvin shared that the police response has been satisfactory and that they seemed to be doing everything they can to apprehend her attacker.
As the investigation continues, Potvin has not returned to her home and is staying with friends for the time being.
Follow The San Pedro Sun News on Twitter, become a fan on Facebook. Stay updated via RSS