Doctor Love: Progress
Sunday, October 6th, 2013
Dear Doctor Love,
I am a Belizean whose husband is from the United States. We moved back to Belize years ago and bought property in San Pedro because it was the most beautiful part of the country. Twenty-five years later I still feel the same about San Pedro. I do have some misgivings, however about the people who now live here.
When we first moved here San Pedro was still a fishing village, probably about the size that Caye Caulker is now. We raised our three children here as the village grew into a town and now it is on the edge of becoming a city. It has been a wonderful place for our three children to grow up and go to school. Now, two of them are working and the other one will be out looking for a job after this school year.
Twenty-five years ago their only opportunity for a job would have been to fish for a living or move to the U.S. This town had only one hardware store and the largest supermarket was as small as my living room. A few small resorts were in place but the jobs were scarce and the competition for them was fierce. Now, my oldest son, who had an excellent job, recently bettered himself when he was offered another job with more benefits and higher pay. This would have been nearly impossible as recently as ten years ago and the future looks even brighter for him now.
I am thankful for the opportunities for my children. Who do I need to thank for this? I do not need to thank the progress fighters with a lot of money who bought what they think is their piece of paradise and moved here. Now that they have their house and property they don't want anything to change. They built houses that stress our infrastructure by requiring water, sewerage, electricity, garbage collection and roads for their vehicles and yet when someone else wants to build they fight it tooth and nail.
I now have two grandchildren who will grow up on this island. I do not want them to have to move away from here to find opportunities. I embrace progress and new building as long as it is controlled to suit our island. As far as I am concerned, these people who already have their piece of paradise can shut up or sell their homes and move back to where they came from.
/s/ Viva San Pedro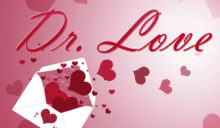 Dear Viva,
The people you speak of are easily recognizable. These are the people who have two or three vehicles but oppose letting a local family get a permit for a scooter without having to kiss every butt between San Pedro and Belmopan. It is hard to listen to these hypocrites speak of preserving the mangrove when their homes, like every beachside home in San Pedro, are built on what once were mangroves. It would be easier to stomach if they just said, "Our doors are closed. We don't want anyone else here," instead of spouting the environmental protection line. Of course they don't want progress. How could they afford maids and gardeners if there are other, better paying jobs available for local people?
Whether we like it or not, progress will come. Face it; we live in a place where the government has sold our public park, our police station and other public properties too numerous to name. The key is to control the progress and let it work to our advantage.
How can we do this? It is very simple. Allow the development, but allow no more than one third of the mangrove to be cut. This is far better than our strategy so far of simply destroying all of it. Developers can learn to be creative about including wetlands as part of their project or move their development to another place.
Follow The San Pedro Sun News on Twitter, become a fan on Facebook. Stay updated via RSS