Doctor Love: Peacemaker
Sunday, March 8th, 2015
Readers, please send your letters. They can be emails, formal letters or handwritten notes. They are edited solely for grammar and spelling. Also, they are sometimes edited for length.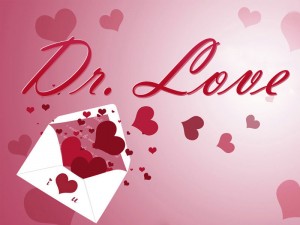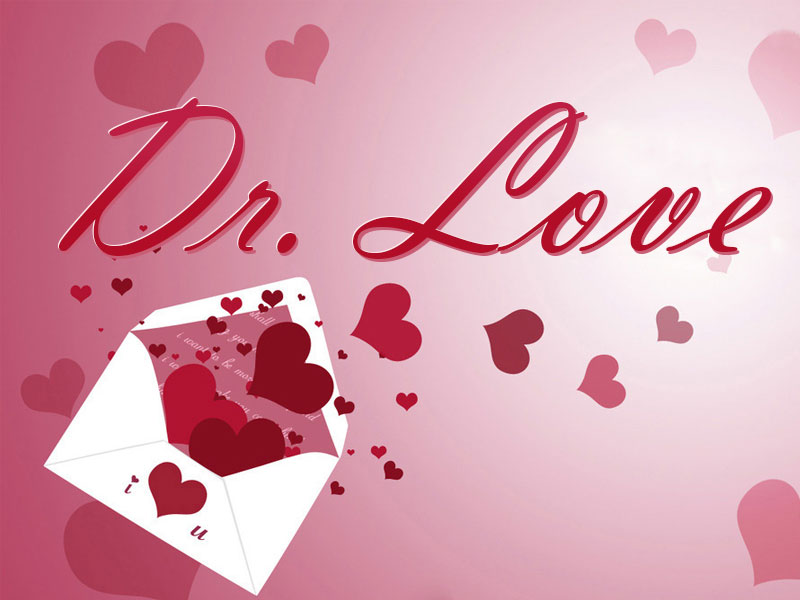 Dear Doctor Love
My husband has three children from a previous marriage. Because of a disagreement he did not see his oldest daughter for twelve years. A year and a half ago I helped to patch things up between them and bring them back together.
Soon after that she got involved with a man who came here from another part of the world. After a few months together they got engaged and plan to be married this year. Everything was fine until three months ago when my husband discovered that his future son-in-law is not a Christian. My husband went through the roof. I tried to calm him down but he says he is not going to have grandchildren or even a daughter in our family who has some strange religion.
The future son-in-law is a very tolerant, soft spoken man who has told me that he would prefer that his wife and children follow his religion. If they do not he says he would not make an issue of it. He says that everyone should be free to follow their own heart. Whenever my husband tries to bring it up the fiancé refuses to get into a discussion about religion. He says that religion is something personal and private. I am afraid that the daughter and my husband are going to part again soon. She is determined to stand by her fiancé and my husband is just as determined in his views.
I think my husband is right in wanting his family to be Christians but I don't think he should try to force them to be. I feel so helpless. Is their anything I can do?
/s/ Peacemaker
Dear Peacemaker,
It does not sound like your husband is willing to recognize that another person's religion (even if they are family) is none of his business. Your daughter and her husband-to-be are old enough to make their own decisions about this.
People can be forced to change their religion on the outside. However, the usual outcome of this forced change is war. It has been going on for a long time. Forcing a change does not work. It did not work for the Romans who were trying to stop Christianity as it started. The Crusades of the Middle Ages did not stop the Moslems. Religious groups like the Taliban are the result of people trying to force their religious views on others.
Tell your husband to pull himself into this century and leave his daughter and her future husband alone.
Follow The San Pedro Sun News on Twitter, become a fan on Facebook. Stay updated via RSS