Holy Cross Anglican School expresses concern over students' transportation
Friday, November 13th, 2015
The students of Holy Cross Anglican School in San Mateo are facing yet another hurdle. This time it involves the island taxi associations. According to the school administration, the association promised the families from Escalante, DFC, and San Pedrito areas that they would pick up their children and then take them to school, but it seems that this service has been discontinued. Allegations are that maybe the service was ceased because of the $1 fee per student being charged is too low. But at this point, the main concern is getting students to school every day and on time. Since the taxis are not picking up the children, schedules have been disrupted for the students and the school.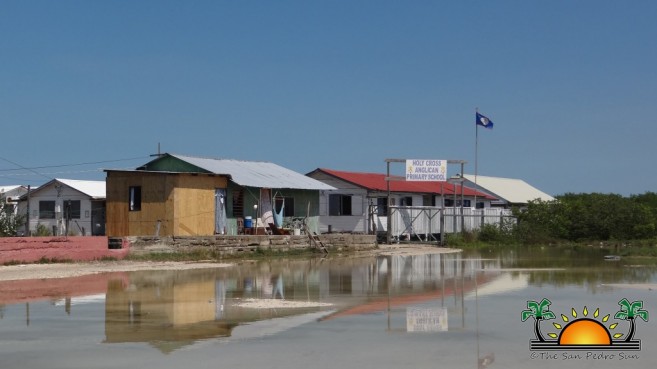 After contacting the taxi association, they mentioned not having knowledge of such arrangements directly with the association's office. According to the school administration the taxi drivers allegedly simply informed the children that they could not pick them up, and that the taxi drivers should have not committed to provide the service in the first place. The administration will wait for assistance from the local authorities while they struggle with the issue.
The solution being suggested is to start public transportation; however according to Mayor Guerrero, it might not be the solution. "If there is public transportation installed, it has to be the right one, and the next thing is that we need to find a subsidy for it. More than likely, the government will have to subsidize it. But if there is no subsidy, then it would not be feasible if it only caters to the students. It will have to be combined with the transportation of adults and other commuters from the island. Just strictly for students, it will not work; it will not be profitable for whosoever does it. However, the problem is not that we cannot do it, but we need to be careful how we manage these types of situations. I have a trip out of the country, but when I return I will sit down with the federation and discuss how we can address this issue. The students need to get to their classes, we need to do something about it," said Guerrero.
Currently, the school has three students from Escalante, sixteen from DFC and 72 from San Pedrito who relied on taxi pickups. The lack of transportation has contributed to the tardiness or absence of up to 75 students on a typical school day. The school authorities are asking for a solution to the issue that is affecting their school curriculum and alumni.
Public transportation has been a topic of discussion after the announcement of the building of a new school in Northern Ambergris Caye. The execution of such a project will not only alleviate the transportation issue for students, but it will also relieve the overcrowded schools currently operating on the island. There has been no indication as to when this project is expected to start.
Follow The San Pedro Sun News on Twitter, become a fan on Facebook. Stay updated via RSS