Teaching Across Cultures returns to San Pedro
Friday, January 15th, 2016
A group 22 volunteers from Christopher Newport University (CNU) in Newport News, Virginia, USA, were in San Pedro providing service to the San Pedro Roman Catholic Primary School (SPRCS) and San Pedro High School (SPHS). Geared at allowing future teachers from the USA and teachers from Belize to share ideas and strategies, the Teaching Across Cultures projects has been taking place for the past 10 years. This year, the project begun on from Monday, January 4th, and saw the teachers practicing in San Pedro until Friday, January 15th.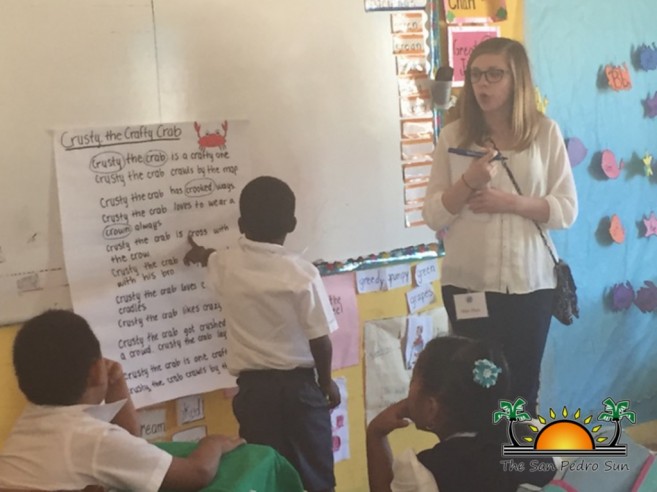 Consisting of 20 graduate students and two professors, the group included both secondary and primary education students. "The Masters of Arts in Teaching Program at CNU is a rigorous program that serves to educate future teachers. One of the courses that the University offers is a trip to Ambergris Caye, Belize, to engage in a multicultural teaching experience for two weeks. At these schools, they are to observe how class was conducted, as well as bring techniques and incorporate them into lessons," explained Dr. Judy Pantelides, one of the coordinators for Teaching Across Cultures.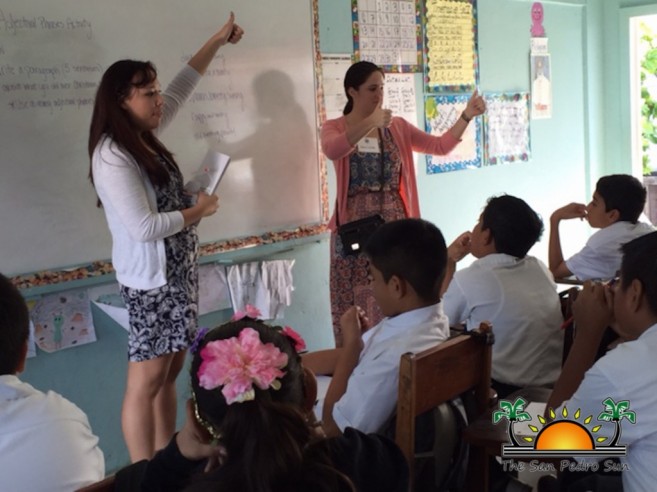 In their first week of service in San Pedro Town, all 20 CNU students worked at the SPRCS. The second week saw the secondary education students moving their services to SPHS, while the primary education students remained at SPRCS. "These students are in their fifth year of education as they complete their Master of Arts degree in Teaching. The university has been sending students to Belize for 10 years to share teaching ideas and strategies in partnership with teachers here on the island. It is a great opportunity to all involved to strengthen their education skills," said Dr. Pantelides. Overseeing the program at SPRCS is Professor Rita Kohr, while Dr. Pantelides oversees operations at SPHS.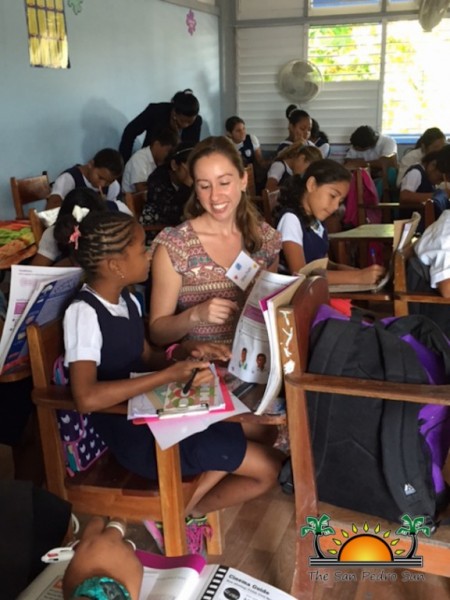 According to CNU student-teacher Kaitlin Warwick, who served at SPHS, this experience has been very beneficial. "It is a really cool cultural difference and we got to see different teaching strategies from another culture's perspective. But, in the end we realize children are the same in every country. This experience has taught me how important it is to get children engaged in their lessons. So you have to have activities to get them motivated and moving," said Warick.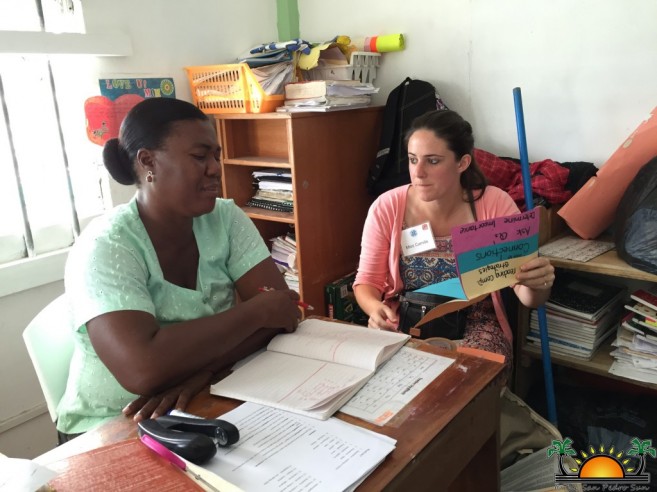 As for CNU student-teacher Jessica, who also served at SPRCS, this experience has shown her that even though the cultures are different, there are a lot of similarities in the education system. "We saw both the similarities and differences of being a teacher here in Belize as to the USA. I have been lucky enough to work with the same age level of students here as I do in the USA. There is so much that I will be taking back from this experience, but I think the most important thing I learned was to keep my students motivated. I will be able to bring to my students in the USA the feel of a different culture," said Jessica.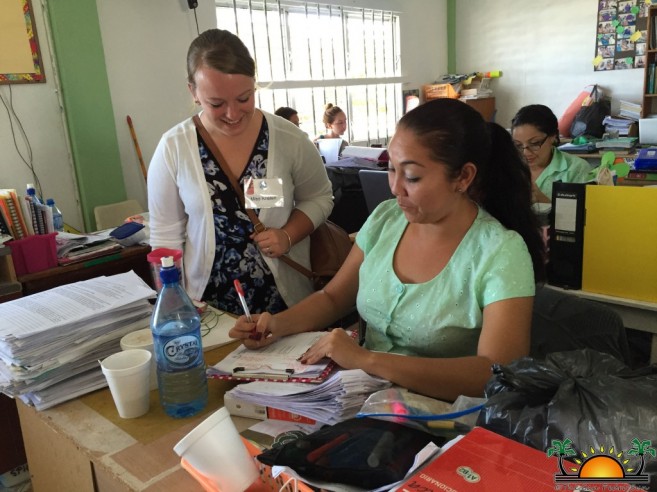 Both Warwick and Jessica were in agreement that this project is very beneficial to the education of both countries, as it allows the exchange of cultural teaching practices. "Us coming here is an amazing opportunity," said Warwick. All participants hope the project will grow to where Belizean teachers can also travel to the USA to experience teaching from their perspectives. "The countries involved should reflect at the end of each project in order to see how it can be improved year after year," said Jessica.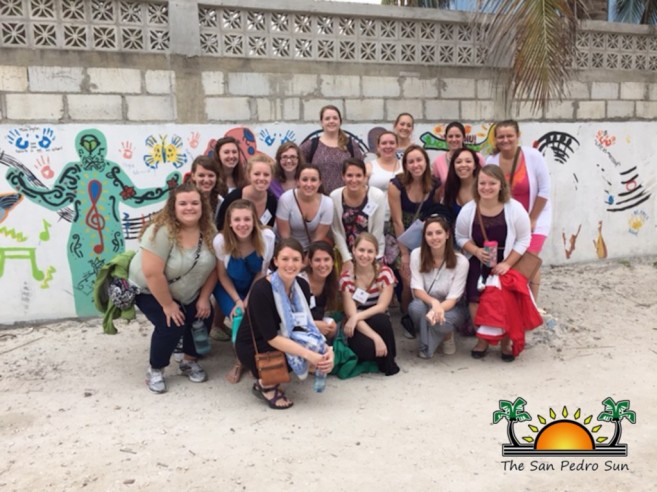 Apart from the service that the group offers, they all donate education equipment to the schools they visit each year. "Many materials have been brought to the schools here in the past, including hundreds of books, classroom management strategies and materials and math manipulatives," said Dr. Pantelides. According to Dr. Pantelides all these services benefit both the teachers and students of San Pedro Town as well as the students of CNU.
Follow The San Pedro Sun News on Twitter, become a fan on Facebook. Stay updated via RSS