Isla Bonita students educate community on social issues
Wednesday, January 27th, 2016
Education is a pillar in the proper development of a child. Topics such as Rights of a Child, Child Abuse, Alcohol Abuse, Drug Abuse, Sexually Transmitted Diseases (STD) and Human Immunodeficiency Virus/Acquired Immune Deficiency Syndrome (HIV/AIDS) are key in ensuring children are equipped for the future. As such, Isla Bonita Elementary School (IBES) organizes an annual open house where upper division students display their knowledge on these pressing social issues. This year's open house was held on Friday, January 22nd from 1PM to 3:30PM.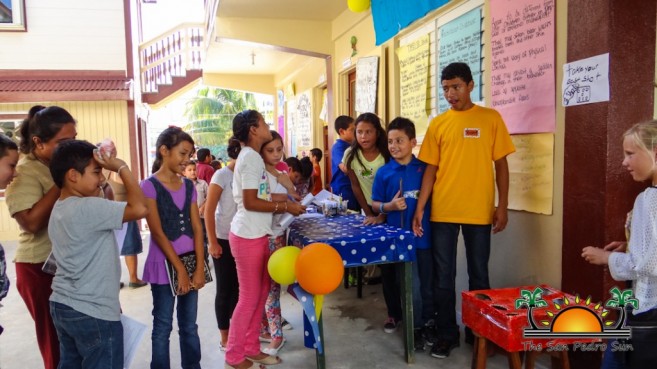 Community members and students from other island schools were invited to attend the event and learn about social issues that exist in our society. Overseeing the open house was Teacher Sharon Hazel, home room teacher for the standard six division, and subject teacher for Language Arts, Social Studies and Health and Family Life. "The open house is a form to judge the students on topics they have learned in class," said Hazel. The students have three weeks to prepare for the open house, but learn about the topics from the commencement of the school year. "Many students learn better from activities and visuals rather than standard testing. I prefer to grade my students through activities like this rather than pen and paper tests. A project such as this Open House allows them to get creative with their work. It also helps them with their social skills, speaking in public, learning to interact with others, as well as gives them the opportunity to give back to the community," said Hazel.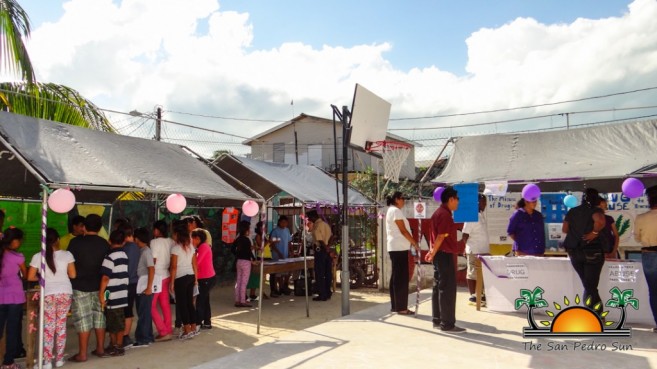 Students were divided into six groups and tasked to create booths to present their topics with the aid of visuals and games. Each group was well prepared and demonstrated great knowledge on their topics. "My students work hard. They look forward to this every year and so do the younger students. I know it benefits them because they learn a lot from it. I'm glad that the community comes to the Open House and sees what the children are learning," said Hazel.
The different booths presented at the Open House included Child Abuse, which was presented by Caroline Sersland, Tuly Lara, Vincent Dawson, Mark Harmouche and Arielle Medvedkov; Right of a Child was presented by Ashlee Wallace, David Syme, Jayden Marin, Ethan Caliz, Jasmine Enriquez and Marabella Varalla; Alcohol Abuse was presented by Anna Garcia, Genesis Nuñez, SierraSky Ashton, Kyle Recinos, Mark Sosa and Jose Duran; HIVAIDS was presented by Robert Ramirez, Jazmine Rivero, D'Angelo Ayuso, and Rashane Gongora; Drug Abuse was presented by Joyce Martines, Jahleel Castro, Aylin Tang, and Andre Acost; and STD's was presented by Joselyn Garcia, Juan Diaz and Jason Saravia.
IBES administrators and staff would like to thank everyone who attended the event and congratulate their students on an excellent job.
Follow The San Pedro Sun News on Twitter, become a fan on Facebook. Stay updated via RSS