Tertiary Level Education issues addressed during ATLIB retreat
Thursday, July 21st, 2016
Representatives from 11 of the 13 institutions that are members of the Association of Tertiary Level Institutions in Belize (ATLIB) convened on Ambergris Caye at the Bayan Bay Resort for a two day retreat. The retreat took place on Thursday, July 14 and Friday, July 15th and focused on quality assurance, and issues dealing with accreditation among the tertiary level educational institutions in Belize.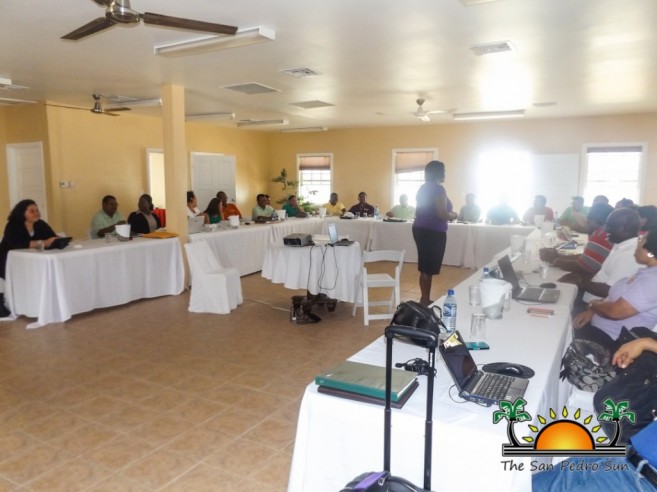 Facilitating the presentations at the meeting was Dr. Pamela Dottin from the University of the West Indies, Barbados, who is closely aligned with the tertiary level accreditation program. Dr. Dottin held a series of discussion exercises that pointed out where educational institutions stand today since the 2015 ATLIB Professional Development exercise. According to the discussions there has been improvement, but it is an on-going process and through the different professional development training, there is the hope that a structured education system can be achieved.
According to ATLIB Chairperson Dr. Sharmayne Saunders, a definitive structure in the educational system is needed in the country as the system at the tertiary level is not regulated. "We have a collaborative process at the moment with the goal to achieve some sort of stability. Some of the entities involved in this process include the Belize Association of Principals of Secondary Schools and the Ministry of Education," said Saunders. She feels positive about the collaboration from these entities in ensuring that tertiary and higher education are addressed and improved.
Also speaking was one of the facilitators, and current secretary of ATLIB, Adrian Leiva. "Tertiary education in Belize has not been developing in a systematic way," said Leiva. "Since the system is young and it started in an unstructured way, I believe it is our responsibility as current leaders to put some structure to it. The system needs to improve in a way that will benefit students to prepare themselves to navigate at the international level when it comes to education. At the same time, they need to contribute to the national development of Belize," said Leiva. He added that ATLIB has been investing over the past years in properly training senior staff and faculty members of educational institutions around the country.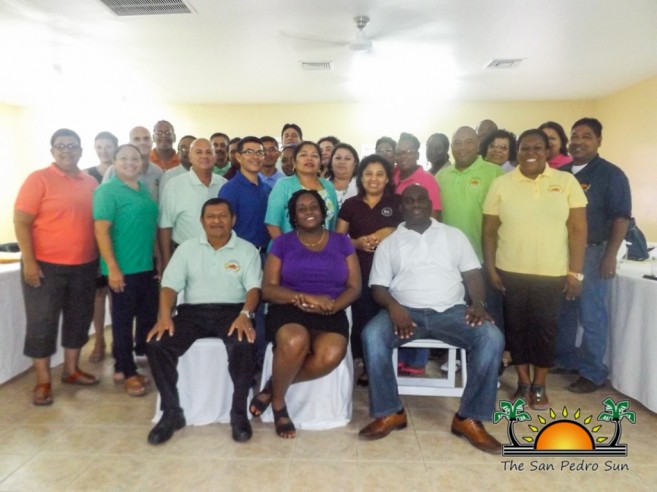 Lastly, the meeting touched on chartering the way forward, highlighting what needs to be done in order to reach a stable system. "We have been working all these years with an unstructured system. That needs to change. But first, we aim to explain to the relevant authorities why this change is so important," said Leiva. "Everyone is against changes, so we need to do sensitization and awareness in order to get where we want and introduce a new path in the Belizean educational system."
According to organizers of the event, the retreat served to inform every one of the potential changes that are coming to the educational sector, particularly at the tertiary level. The process for a change and a better system may still take some time, as it will require commitment and investment before it is fully operational.
Follow The San Pedro Sun News on Twitter, become a fan on Facebook. Stay updated via RSS