Coral Reef Ed-ventures hosts "Finding Dory" movie night
Monday, June 26th, 2017
The Coral Reef experts are already on the island gearing up for the 18th Annual Coral Reef Ed-ventures summer program scheduled for Monday, June 26th. The free, fun educational camp focuses on marine ecology, and is a collaboration between students from Smith College in Massachusetts, USA, and the Hol Chan Marine Reserve. To kick off the fun, members of the program held a movie night on Tuesday, June 21st at the Lion's Den at 7:30PM.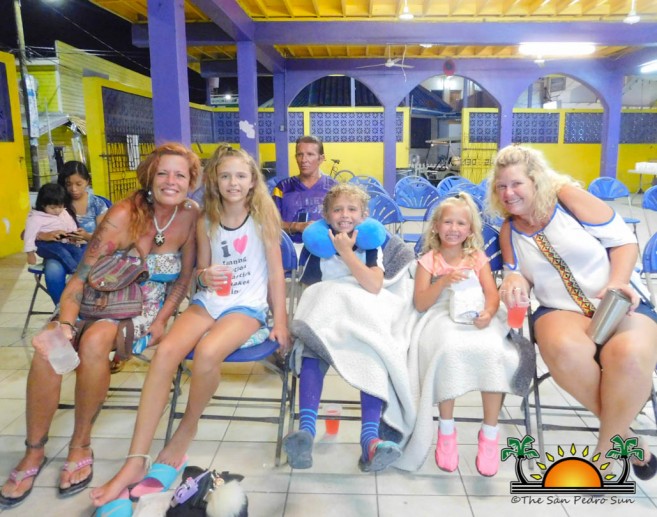 According to Mandy Castro, leader of the Coral Ed-Ventures, the purpose of the movie night was to spread awareness of the program. "We are trying to get children registered for the upcoming camp, and we decided to host a fun movie night for the whole family. We showed the movie "Finding Dory" because it relates with our program. "Finding Dory" has a lot to do with marine animals and the reef, and even explains the process of marine life migration," said Castro.
The turnout was satisfactory, with mainly children showing up, eager to watch the funny Blue Tang fish in action. As the kids sat down getting comfy to start watching the movie, moderators served popcorn and juice. Castro stated that the movie night was a success, and her team looks forward to introducing their new curriculum and activities during the summer camp.

The first segment of the program is geared for students ages 12 and up, and is scheduled from Monday, June 26th to Friday, June 30th. The campers will meet on weekdays at the San Pedro High School, from 4PM to 6PM. The youth camp will begin on Monday, July 3rd through Thursday, July 13th. It is opened for students age's seven to 12.
Another movie night is scheduled for Wednesday, July 5th, with the airing of "Moana". Everyone is welcomed to this free event; popcorn and drinks will be provided. On Thursday, July 13th, a graduation ceremony will culminate the program at the Lion's Den, starting at 7PM. Family and friends are more than welcome to attend this memorable event.
All interest parents wanting to enroll their child/children to the program, can pick up registration forms are available at the San Pedro Town Library on Barrier Reef or at the Hol Chan Marine Reserve Office on Caribeña Street.
Follow The San Pedro Sun News on Twitter, become a fan on Facebook. Stay updated via RSS