Minute to Win it for Charity raises funds for San Pedro Red Cross
Friday, November 20th, 2015
It was another fun night at RoadKill Bar on Monday, November 16th during the second "Minute to Win It for Charity" game night. Island residents and visitors gathered at the iconic bar on Coconut Drive from as early as 7PM to either watch or participate in the fun challenge. The night saw participants playing elimination challenges that lasted one minute, in hopes of advancing to the next round and ultimately winning the championship. The best part of all was that proceeds from the game night went towards a charitable organization in San Pedro, and this week's charity was the Belize Red Cross San Pedro Branch.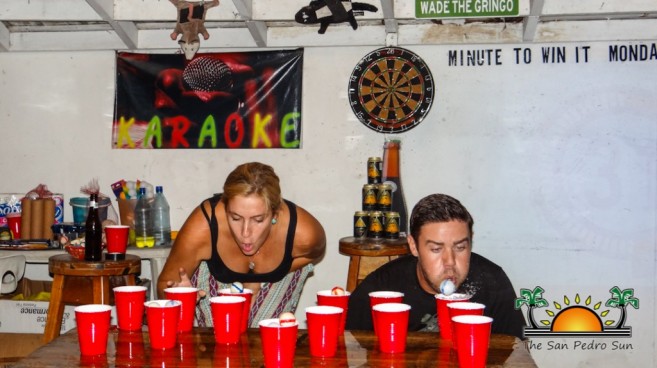 Those wanting to participate paid a $10 entry fee. The fee allowed one person to participate in the first game and a complimentary Travellers Rum drink. The elimination round games include 'Paddle Jumper', "Face the Cookie', 'Mochachino', 'Stick the Landing', 'Dizzy Mummy', 'How's it Hanging', 'Rapid Fire' and 'Back Flip'. Ten persons started off but after each round, those who didn't complete the task were eliminated. Of course participants that did not complete a challenge could buy back into the next round for $2. But at the end of the night, only two participants remained to face each other in the winning challenge.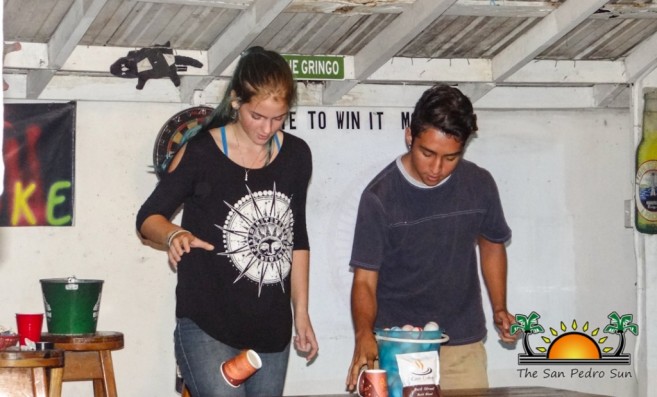 In addition to the ultimate grand prize, several games were sponsored, with the person who completed the task in the least amount of time winning a great prize. Kaitlin McWhorter was the top winner for "Mochachino", winning a prize from Caye Coffee. Kendal Beymer won a six pack of beer from Ambergris Time Brewing Company for being the top winner of 'Rapid Fire'. Moving on to the finals were Chef Jeff and Amy from Texas. The championship game was 'Nutstack' where participants had to build a tower from hardware nuts using only a pencil. After a grueling 60 seconds, Amy rose as the champion.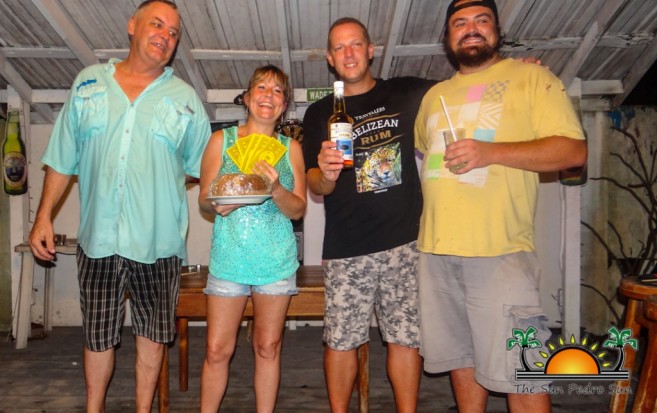 For being the overall winner, Amy received a rum cake made by Wade the Gringo, $5- bar tab at Roadkill Bar and a bottle of Travellers Rum. Chef Jeff took home a $50 bar tab from SandBar for coming in second.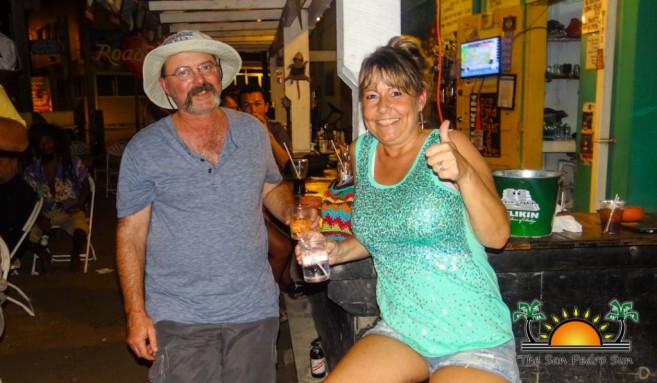 The best part of the night was that a total of $185 was donated to the Belize Red Cross San Pedro Branch.
Congratulations to all participants and organizers on making the game night a huge success. The next "Minute to Win it for Charity" will be held on Monday, November 23rd with proceeds benefiting the San Pedro Food Bank. Attendees are also being asked to bring canned food and nonperishable food items to be donated to the Food Bank in honor of Thanksgiving Day.
Follow The San Pedro Sun News on Twitter, become a fan on Facebook. Stay updated via RSS