San Pedro Red Cross members receive awards during International Volunteer's Day
Friday, December 11th, 2015
International Volunteer's Day was celebrated on Saturday, December 5th to honor persons who have taken the time to contribute to the development of the country throughout the year. The award ceremony for the Belize Red Cross was held at the Radisson Fort George Hotel and Marina in Belize City. Members of the Belize Red Cross from across the country including those of the San Pedro Branch, were in attendance. In fact three members of the San Pedro Red Cross where among the awardees of the evening, receiving recognition for their performance within the community.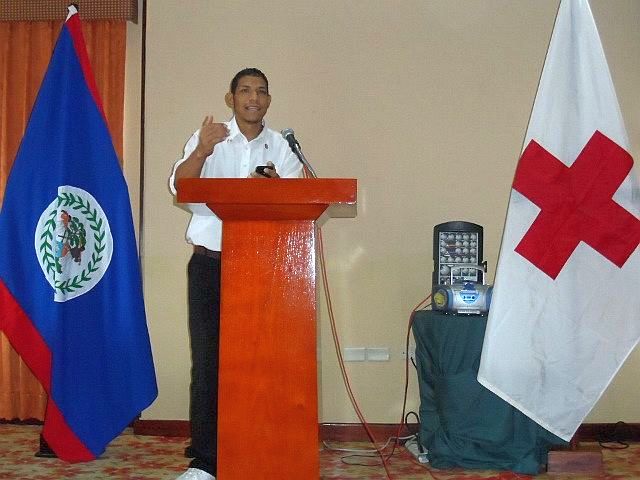 The award ceremony begun with an inspirational speech by Governor General of Belize, Sir Colville Young. He spoke on the value of respecting one another and encouraged everyone in attendance to keep on doing great volunteer works.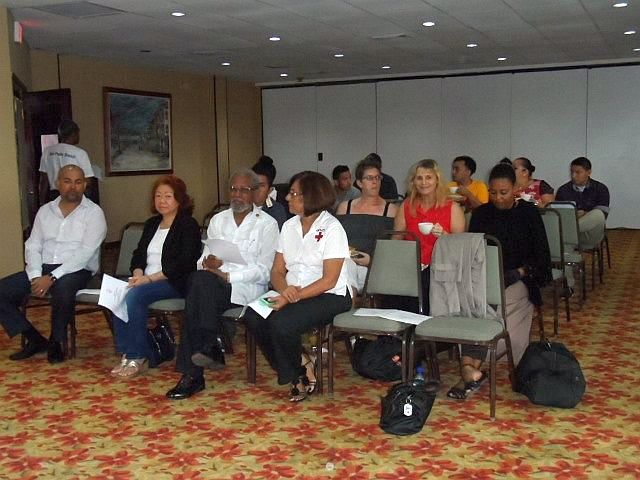 Those who were honored at the award had to be nominated by active members of their respective non-profit organization and meet the main criteria required to be eligible for a nomination with the organization, which requires at least having one year of continuous service.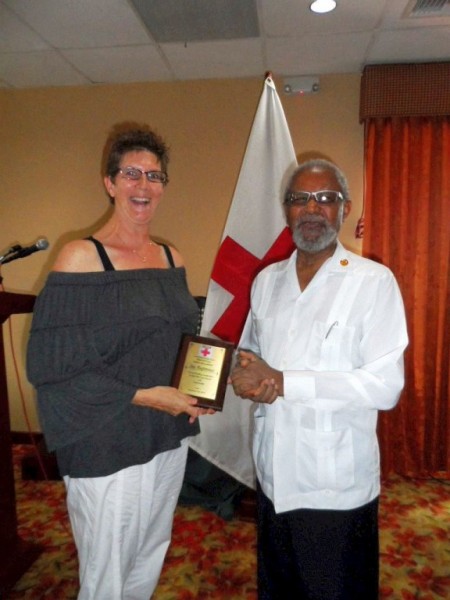 The first island recipient to be awarded was Ashty Dennison, who received the Health Leadership Award. She was nominated by branch Chairman Eiden Salazar. "A massage therapist by trade, Ashty became very active as volunteer with Belize Red Cross – San Pedro Branch since she first attended a meeting in November 2014. She immediately became certified in First Aid/CPR. She attended the Volunteer Encounter in 2014 and Youth Camp in July 2015. Ashty successfully completed the First Aid/CPR Instructor's training in May 2015 and has held several very well received trainings since then. On November 5, 2015 Ashty conducted training at Washington University Health and Science (WUHS) located in San Pedro. The President of the school was so impressed with her work that they have requested the Basic First Aid/CPR training be given at the beginning of every semester. Ashty impressed more than WUHS President, and earned of this year's Health Leadership Award," said branch media coordinator, Laurie Norton.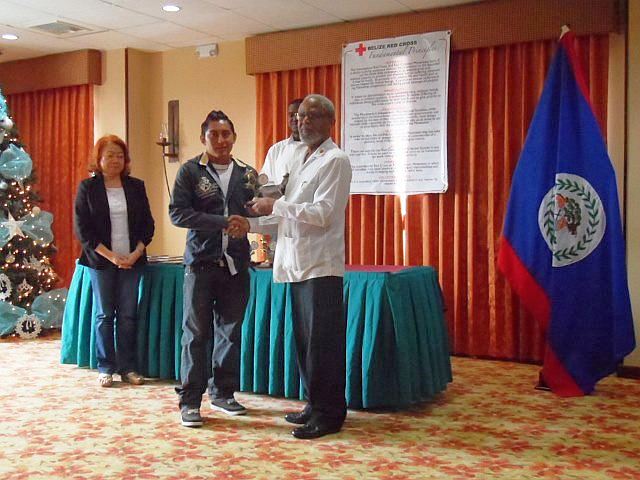 Also being awarded was Sue Barkhouse, who received the Outstanding Volunteer award. Nominated by branch coordinator, Shirlee Arnould, Barkhouse started working with the Belize Red Cross – San Pedro Branch in 2014. "A retired college professor originally from Canada, Sue attended a San Pedro Branch Red Cross meeting in November, 2014 after first volunteering at a blood drive earlier that month, after a friend had been in need of blood. She immediately stepped up to take on the role as Co-Health Committee leader – Blood Drive Coordinator. Sue has successfully coordinated and hosted blood drives in San Pedro which have been held every three months where the average in take has been 30 pints. She has also attended other trainings offered by the Belize Red Cross and has been ever present at branch meetings and events. Sue has definitely qualified for outstanding Volunteer for 2015," said Norton.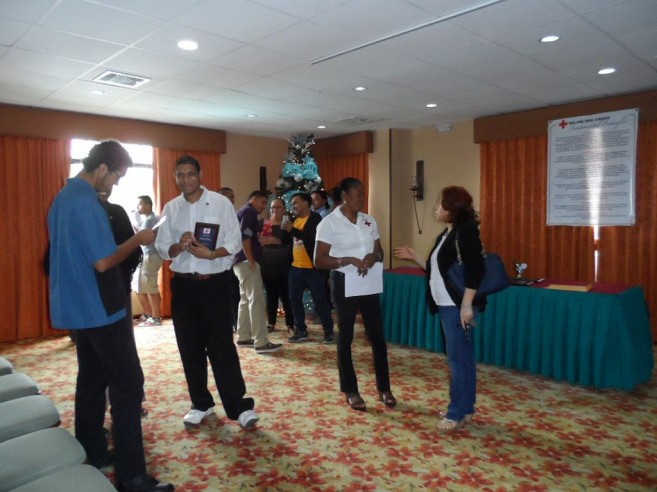 The final awardee receiving the Youth Volunteer award was Luis Blanco, who was nominated by Norton. "He is the San Pedro Branch Youth Representative. He is an upstanding young gentleman and a true asset to the Belize Red Cross – San Pedro Branch. He participated in the Volunteer Encounter and Awards Ceremonies in 2013, and the 2014. Although he is a full-time student at San Pedro High, Luis makes time to attend meetings and recruited other youth to get involved. He volunteered at the 2015 Lobster Festival First Aid booth in Central Park and attended the Youth Camp in July 2015," said Norton.
At the end of the award ceremony, attendees enjoyed lunch at the Radisson Restaurant.
The Belize Red Cross would like to congratulate all awardees and organization volunteers for their work in the community. Anyone interested in volunteering with the Red Cross, take part in a first aid training seminar or make a donation can contact [email protected]
Follow The San Pedro Sun News on Twitter, become a fan on Facebook. Stay updated via RSS