2017 Caye Caulker Lobster Fest canceled; San Pedro and Placencia is still a go!
Thursday, January 5th, 2017
Since 2007, hundreds of lobster lovers have made plans to attend Lobster Festivals across Belize. Not only does the festival celebrate the reopening of lobster season, but it has become a dynamic attraction for tourists within the country. Caye Caulker, the original and longest-running festival, was considered a 'must-do' every year. However, the Caye Caulker Lobster Fest Committee made an official announcement on December 21, 2016, informing the general public that Caye Caulker's 2017 Lobster Fest has been canceled.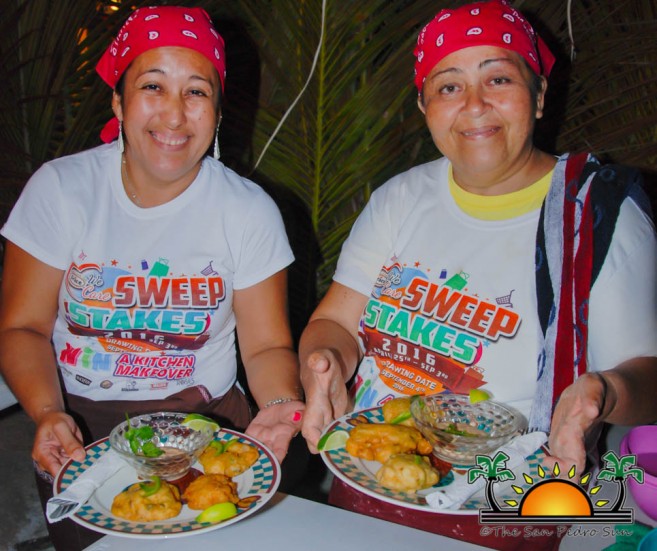 In a release shared on Facebook, the committee expressed their reasons for the decision. "This year we were faced with many obstacles and challenges, but with dedication, perseverance, and team work, we were still able to pull off an enjoyable event…In the recent years it has become very challenging and disappointing to know that key players and/or beneficiaries of this event have no interest in assisting/supporting the event. We take the opportunity to remind all principals that the Caye Caulker Lobster Fest Committee is a non-profit organization. Each and every year the organizers invest a significant volume of their respective personal time to boost business for our island. There is only so much that we can do…it becomes very difficult for us to host an event as big as Lobster Fest…we are announcing that the members of the committee have decided to take a break and see what the future holds for this festival."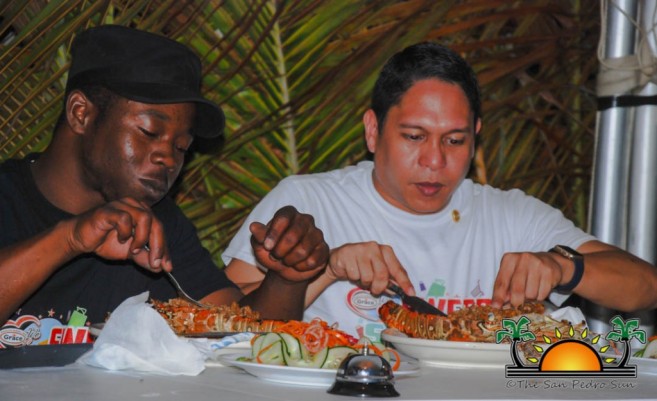 The committee ended the release with thanks to all of those who have supported them over the years. They hope to receive an increase in support to revive the fun festivals, but for now, Caye Caulker Lobster Fest is postponed until 2018.
As the news came suddenly, The San Pedro Sun confirmed that both San Pedro's and Placencia's Lobster Fest will take place this year. San Pedro Lobster Fest organizer, Rebecca Arceo, explained that each Lobster Fest Committee is managed differently. "I understand where Caye Caulker is coming from. In the early years for us, it was a struggle to get people to participate. But I have found that the people like organized events, and that businesses like that their venues are assigned a date, which helps draw people to their business," said Arceo.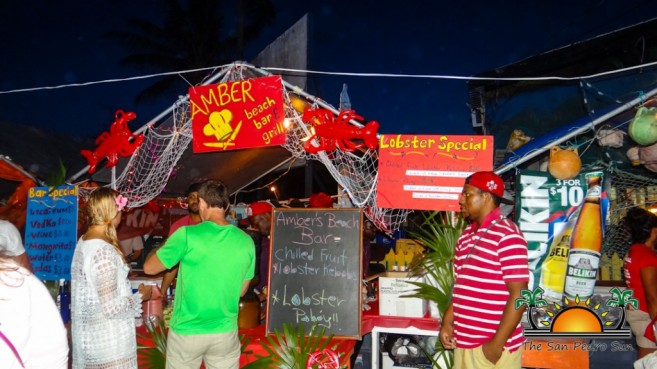 Arceo gave her expectations for this year's San Pedro Lobster Fest. "Every year, the restaurants and venues set a higher standard. We organize the event, but it's the businesses who make the Lobster Fest successful because they take pride in what they do and continue to raise the bar higher. We started with a few balloons and now we have elaborate set-ups. I expect that this major event will continue to improve and grow," said Arceo.
In the past, many people have suggested that all Lobster Festivals serve an alternative to the delicious crustacean, such as lionfish. Lionfish are voracious eaters that gobble up all of our precious juvenile lobster, conch, crabs, and fish before they can mature. Serving lionfish would not only spread awareness that it's an invasive species, but it will allow the lobster population to rejuvenate. "I think lobster is a huge draw for people. However, my committee and I have discussed this before, and agree that it could be a shorter season or maybe ban lobster fishing for a year. We are definitely open for change, and if they decide to ban lobster fishing for more than a year, we would still host a festival and serve lionfish or shrimp. We will do the same event, and have a countdown to the reopening. But that's a decision that Belize Fisheries Department would have to make. If they ever make that decision, all we are going to do is support it and adapt. It's would be a good model for the rest of country to follow and help solve the lionfish problem," said Arceo.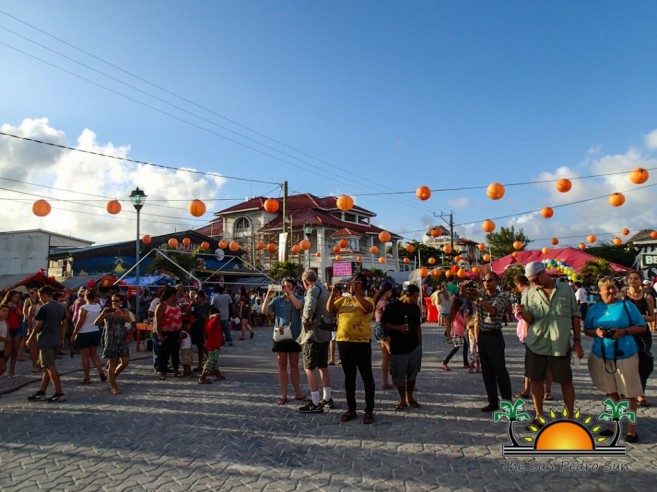 In the meantime, it's safe to mark your calendars for this year, as San Pedro's 2017 Lobster Fest is scheduled for June 15th through 24th, while Placencia's 2017 Lobster Fest is scheduled for June 23rd through the 25th. San Pedro's Lobster Fest has evolved into a ten day festival, filled with over 20 great activities and incredible lobster themed foods! The festival's undisputed highlight is the epic block party, which will take place on the final day.
For more information regarding San Pedro's 2017 Lobster Fest, you may contact Rebecca Arceo at 226-2254 or email [email protected]
Follow The San Pedro Sun News on Twitter, become a fan on Facebook. Stay updated via RSS