Lobster Festival Block Party brings the crowd!
Tuesday, June 28th, 2016
After winning the Belize Tourism Board Award for best festival in Belize, San Pedro's Lobster Festival pulled out all the stops for its 10th Annual Lobster Fest Block Party. For nearly two weeks, visitors and residents alike had been enjoying some lobster 'crawling' in honor of the crustacean, indulging in all kinds of tasty lobster dishes and themed activities around the island. The celebration culminated in grand fashion at Central Park with a well-attended block party. Gaily decorated booths were being visited as early as 4PM on Saturday, June 25th by hungry lobster aficionados seeking tasty treats. From the classic whole grilled lobsters and lobster dips, to gourmet twists such as lobster empanadas and tacos, sliders, kebabs, wontons, pizza and so much more, it was a true celebration of the Panulirus Argus!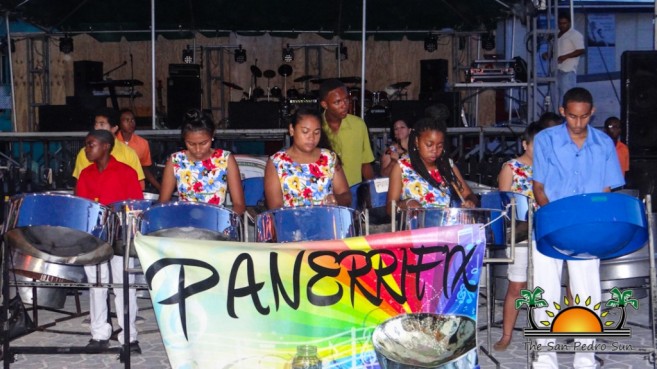 After walking past the beautifully decorated venue entrance, which featured some historic photos and information booths and posters, hundreds of revellers made their way to the food and drink booths. To the soothing Caribbean sounds of the Pannerifix Steel Band, they sampled and tasted the best lobster dishes available. Some bought commemorative t-shirts or tickets for a 50-50 draw benefiting the San Pedro Food Bank, while others danced to the tunes being played.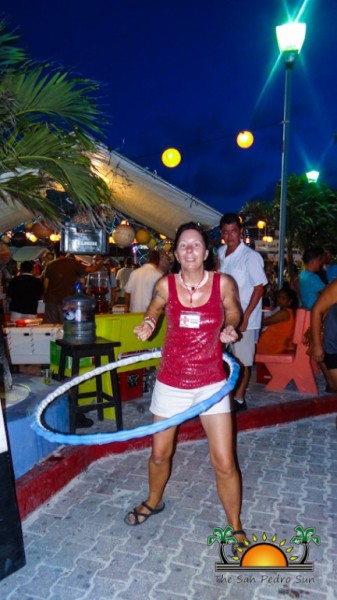 As is tradition, there was a competition for the best food and drink, and six judges had the very tough task of tasting 17 dishes in total, along with a host of beverages, in hopes of crowning this year's winner. The first bites went down easily, but halfway through the dishes, some judges began to flag. Just a few sips of refreshing beverages, and they were back in fine form to taste some more. Food was eaten, scores were tallied, and winners were decided.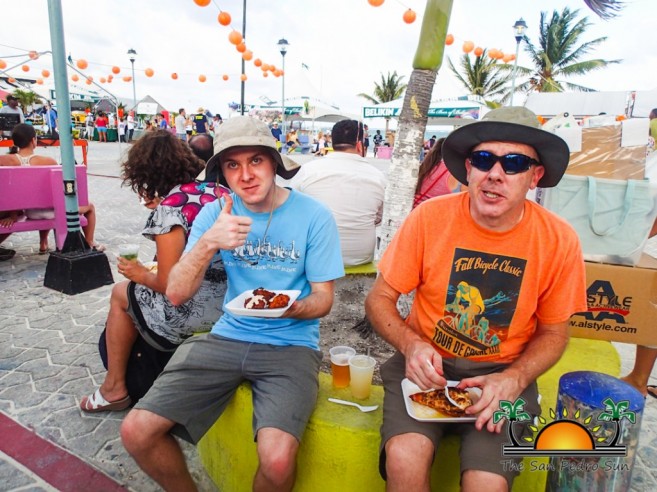 On stage, the San Pedro Dance Academy showcased several cultural performances, which were followed up by the live musical performance of Thirst & Howl (Keith and Dennisito). During intermission, members of the lobster festival committee went onstage to announce the winners of the night. During the lobster crawl, guests were urged to take their Lobster Passports with them and get their books stamped at each participating venue. Whoever's name was drawn on the night of the block party would be receiving quite the gift package, including hotel stay, golf cart rentals, gift certificates, tours and even domestic flights to the island for the 2017 Lobster Festival! The lucky 2016 winner is Suzy Collins, who had Passport #714116. Winning the Food Bank 50-50 draw were Miki and Ed Sparks. They generously donated their winnings right back to the Food Bank.

Then it was the big announcement – the winners of the 2016 Lobster Festival Food and Beverage competition. Taking first place, with their fabulous Lobster Bite: lobster soaked in Belikin Beer, then floured and deep fried, and served with orange and ginger rice, was El Fogon. In second place was Finn & Martini with their three-cheese lobster and chaya empanadas. Third place was Elvi's Kitchen with their Veggie-lobster empanadas with a smoked Gouda lobster cheese sauce.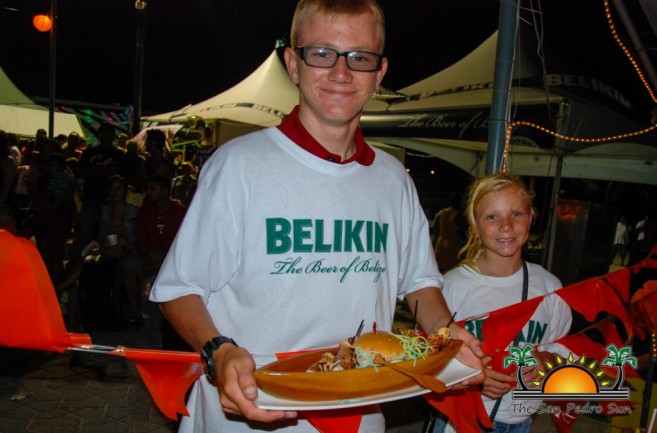 In the drinks category, Casa Picasso sweetened the judges with their Sugar City inspired "The Orange Walk", a refreshing blend of fresh carrot and orange juice, with ginger syrup and coconut rum. Estel's Coconut Lobster Margarita took second place, while Caliente's creamy Peanut Butter Lobster Colada took third.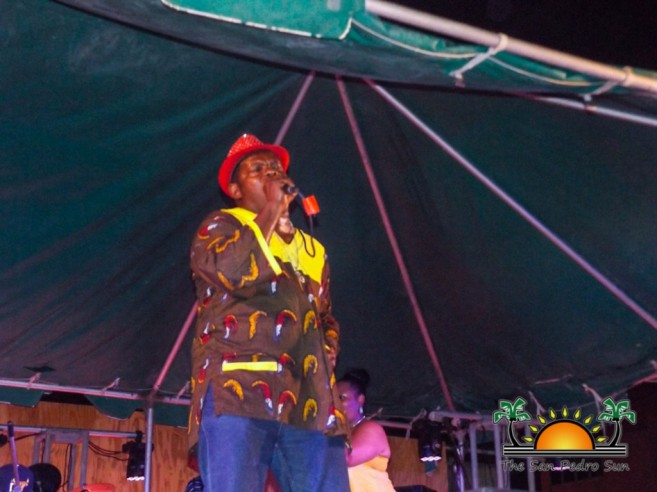 Around 10PM, the Cool J's band struck up their varied tunes, from soca to cumbia and more. They were then joined by Titiman Flores, the evening's superstar, and he serenaded the eager crowd for the rest of the night.

It was certainly another successful block party, and we thank the organizers for their tireless efforts in putting together one fabulous celebration! Thank you to Rebecca Arceo, for 10 years of leadership, and thank you to Elito Arceo for organizing the clean-up during the festival.
Follow The San Pedro Sun News on Twitter, become a fan on Facebook. Stay updated via RSS