Solid Waste Management Authority providing training on Hazardous Waste
Tuesday, January 29th, 2013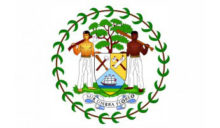 Press Release – January 29, 2013 – As part of the Solid Waste Management Project BL – L1006 infrastructure works, a hazardous waste cell is currently being constructed at the Mile 24 Regional Sanitary Landfill site. This cell will be used to facilitate the proper management of hazardous waste generated in the country.
Hazardous wastes, if not properly managed can cause serious problems to human health and to the environment. With this in view, The Belize Solid Waste Management Authority in conjunction with the Department of Environment will be having one day training on the (Handling of Hazardous Materials and Waste) at The George Price Center for Peace on January 30, 2013. The participants are drawn from a cross section of sectors that generate and handle hazardous materials.
The course will be covering the basic steps of hazardous waste management; including the characteristics a waste must contain in order for it to be accepted for final disposal in Belize's Mile 24 Hazardous Waste Landfill. The training will be facilitated by ABConsultores Ambientales of Mexico.
Follow The San Pedro Sun News on Twitter, become a fan on Facebook. Stay updated via RSS