Norwegian Cruise Line Port Proposal on Crawl Caye denied
Friday, June 7th, 2013
The Government of Belize (GOB) confirmed that they have set up a special committee and are currently entertaining dialogue with investors from Norwegian Cruise Line (NCL) for a proposed cruise port on Crawl Caye. The issue has received vigorous resistance by environmentalists and key stakeholders claiming Crawl Caye is within the UNSECO World Heritage Site. The argument is that any development, such as the one currently proposed by NCL, can significantly damage the ecosystem, amongst other logical points. GOB, through the Prime Minister of Belize Dean Barrow, has maintained that given the magnitude of the investment, there is no harm in entertaining dialogue. But in a late turn of events, GOB announced that Cabinet has turned down the NCL proposal, but has endorsed their alternative decision to look at new sites in southern Belize.
The proposed development plan includes the building of a cruise port on Crawl Caye, which will enable cruise lines access to southern Belize through Placencia. The main issue is that Crawl Caye, which is privately owned and currently on sale on the internet for US $6 million, is surrounded by coral reef formations. It sits within Belize's section of the Mesoamerican Barrier Reef System and in addition, is inside the Southwater Caye Marine Reserve which is also one of the World Heritage sites.
One of the organizations that have gone on public record to object to the proposed investment is Healthy Reef Initiative. Its director and well respected Marine Research Biologist Dr. Melanie McField, in a letter sent to PM Barrow outlined why such a project could be detrimental to the reef system. "Crawl Caye is a fragile mangrove island surrounded by fringing coral reefs. These inshore coral reefs have recently been shown to harbor more robust and resilient corals than the outer barrier reef, and could help our reef system adapt to the changing global climate if they remain free from localized stress and injury. Construction of the cruise terminal would involve massive mangrove clearing and marine dredging, which would severely damage or destroy the fringing reef, sea grass beds, and mangrove forest – all critical marine ecosystems supporting fisheries, tourism and biodiversity. In addition to the unavoidable direct impacts of construction are the chronic impacts from having thousands of people daily visiting this and nearby fragile areas. Finally, there is the additional risk of having a ship run aground, possibly including an oil spill, as these massive ships would be traversing the entire southern lagoon and out by Sapodilla Cayes. Given our lack of a functional oil spill response plan, it would be irresponsible to allow this additional risk into the heart of our marine ecosystem," explained the letter.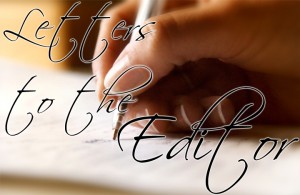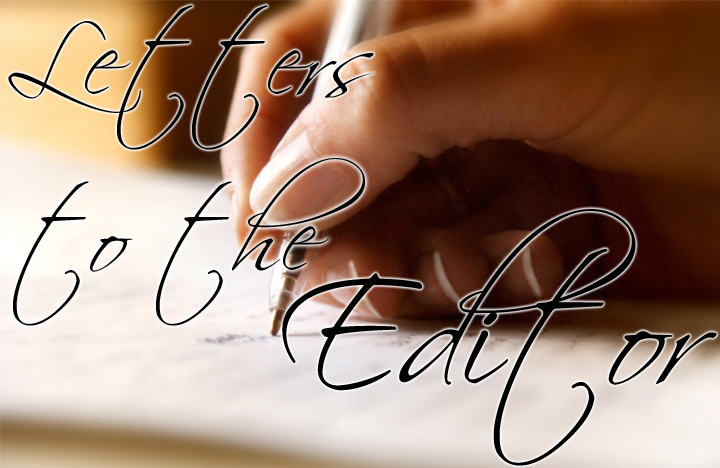 Also registering their objections is the Belize Tourism Industry Association (BTIA). "Less than a year ago, Cabinet gave its full support to the long anticipated Sustainable Tourism Master Plan. This exhaustive study, financed by the Inter-American Development Bank (IDB), was emphatic that southern Belize remains an eco-friendly low impact destination. Where the study did address the cruise issue, its recommendations were clear and emphatic: 'Pocket cruise tourism is the only acceptable form of cruise tourism on the south eastern coast of Belize.' The report went on to define 'pocket' cruise ships as those with less than 250 passengers. NCL's ships now coming to Belize carry over 2,000 passengers and those of other lines that are likely to be using this new port facility are even larger. By opening the Southern portion of the country to large scale cruise ship visitation, the proposal fundamentally contradicts the country's Tourism Master Plan and irrevocably positions Belize as a mass tourism destination."
Also of concern is the concession that GOB is apparently making to accommodate the NCL project. NCL would be exempted from stamp taxes, customs duties and general tax holidays/waivers for a period of 30 years, with two 15-year-extensions that can be exercised by the cruise line. It would also enjoy an exclusive 30-year concession as a cruise port of entry at multiple locations in the Stann Creek District in southern Belize, plus two 15-year- extensions that can be exercised by the cruise line.
In an interview with the press on May 30th, PM Barrow said that at this point, GOB cannot flatly reject an investment of such amount given the current economic conditions of Belize. "Norwegian is talking about an investment of possibly a hundred million dollars, at least in my view, given the need for employment especially in the need for opportunities, government must have the conversation that it is having with Norwegian. Given the location of Crawl Caye, cabinet insisted that the relevant ministries do the proper assessment to ensure that we could even do a project there and that if we could in what ways the project would have to be limited. I see the BTIA saying, 'oh this is going to be a kind of free for all' Norwegian brings hundreds and hundreds of cruise passengers. There is no way we are going to move in any precipitous fashion on this thing, I don't know whether we will move at all but the conversation must occur because you simply don't turn away this potentially huge investment without making absolutely sure that this cannot happen in the larger scheme of things, in the larger national," said PM Barrow.

Several of the organizations that have written to PM Barrow and his Cabinet rejecting the proposed investment also make reference to the revenue that would be lost if cruise lines should divert to the south. "Huge investments, in excess of $6M are now being made under the IDB/BTB Sustainable Tourism Management Project in Memorial Park and the Fort George Tourism Zone in development of the commercial capital for present development of the cruise industry in Belize City. It is clear that the establishment of a large cruise port in southern Belize would eventually draw ships away from Belize City causing a significant loss on those investments being done today, as well as result in a serious loss of income and jobs to those tour operators, guides, tender owners, bus drivers, taxis, craft sellers and other service providers now operating in the commercial capital. When coupled with the obvious environmental damage the cruise port would cause to its pristine marine surroundings and the potential of Belize being de-certified from UNESCO as a World Heritage Site (for development within those areas) it is clear that the NCL proposal is totally incompatible with the sustainable development of Belize's vital tourism industry," pointed the press release from BTIA.
According to the many letters of concern, there are numerous questions that need to be answered before GOB should entertain dialogues with NCL. PM Barrow has maintained that for the time being there is only dialoging with the investors and as such, appointed a Cabinet subcommittee for investment. That committee includes Ministers Lisel Alamilla, Gaspar Vega, Manuel Heredia, Erwin Contreras and Godwin Hulse. The subcommittee is chaired by Minister Hulse who explained that all the key departments that may be impacted are a part of the committee. That committee was scheduled to brief PM Barrow and other Cabinet members on June 4th.
On Wednesday June 5th, GOB sent out a press release in which it indicated that "Cabinet accepted the recommendation from a Technical Team working with Cabinet's Sub-committee, examining Norwegian Cruise Line's proposal for a Cruise Terminal, that Crawl Caye in the Southern Waters cannot be developed as a cruise terminal because of numerous environmental considerations. However, in an effort to stimulate employment and open up other economic benefits for Belizeans in the South, Cabinet did support Norwegian Cruise Line's request to search for an alternate site in Southern waters."
The release ended by saying that any new site and project proposal made by NCL will be presented to the current Cabinet Subcommittee chaired by Minister Hulse. The San Pedro Sun will be following any new development regarding this issue.
Follow The San Pedro Sun News on Twitter, become a fan on Facebook. Stay updated via RSS