Farmers impacted as a result of unfavorable weather conditions
Monday, January 6th, 2014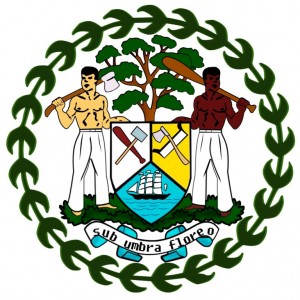 The widespread impact and sustained flooding is described as the worst adversity to have affected farmers nationally and even more severely in the Belize District. Increased and continuous rain combined with the inability of channels to carry off floodwater discharge has resulted in the damage of key agricultural products and areas inundated. The unfavorable conditions have resulted in pasture loss, decreased livestock production as well as increased pest and disease in key local agricultural commodities.
In response to the challenges caused by climatic conditions the Ministry of Natural Resource and Agriculture has committed itself to providing assistance in the form of animal feed and some agricultural inputs to severely impacted farmers in highly vulnerable agricultural zones.The planned action was drafted as a result of feedbacks from farm visits, farmer meetings and extensive consultation with national counterparts resulting in an identified and prioritized strategy to help alleviate the existing conditions.
The proposed intervention will commence on Saturday 4th January with the provision of cattle feed to livestock producers in the Crooked Tree and Blackburn livestock productive zones. On Wednesday January 8th assistance will be provided to the communities of the Belize River Valley and on Friday January 10th the communities along the old northern highway (Maskall zone).

There are several other supportive actions expected to be realized during the two month timeline offering direct complementary support in the form of training, capacity building and developing resilience to climate variability and change.
All farmers and agricultural producers affected by rain and flooding in the Belize District are called to the attention of this release and urged to contact the Department of Agriculture at 203-2842 for consideration.
Follow The San Pedro Sun News on Twitter, become a fan on Facebook. Stay updated via RSS