Hol Chan conducts sport fish tagging program
Thursday, May 19th, 2016
The Hol Chan Marine Reserve conducted a fish tagging program for bonefish, permit and tarpon as a part of their Research and Monitoring Program. The first field tagging expedition was held on May 1st through 7th, with about 164 bonefish, and four permits being tagged. The tag is inserted in the fish's muscle, with the purpose to study and collect scientific data necessary to identify growth rates, migration areas, breeding locations, and determine levels of sustainable fishing.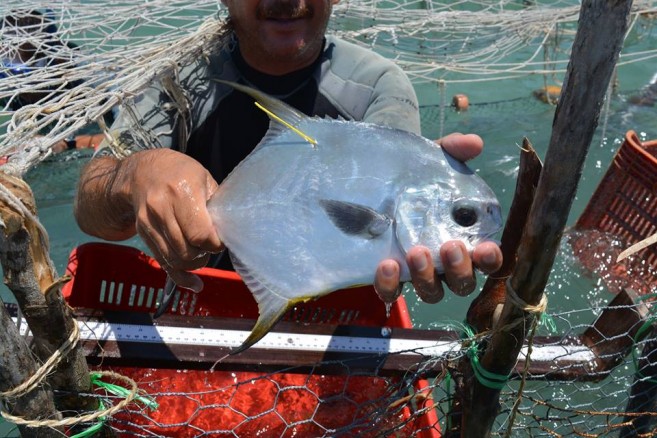 Hol Chan Manager Miguel Alamilla discussed the importance of monitoring these species. "Since bonefish, permit, and tarpon are important species for our tourism industry, we wanted to study them in more depth. When a tagged fish is caught, we record its measurements and location. Hopefully, we will get to track the movements to better understand how to protect both the fish, and their habitats," said Alamilla.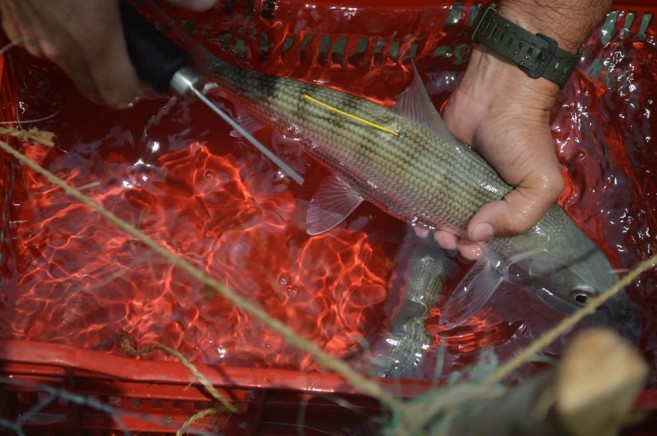 Currently, the Bonefish and Tarpon Trust, an organization from the United States, is working along with tour guides and commercial fishermen in Ambergris Caye to install beach traps. Hol Chan visits these sites twice a week to sort bonefish, permit, and tarpon from the traps and tag them to gather necessary information. Once tagged, the fish is released into the sea until someone encounters them.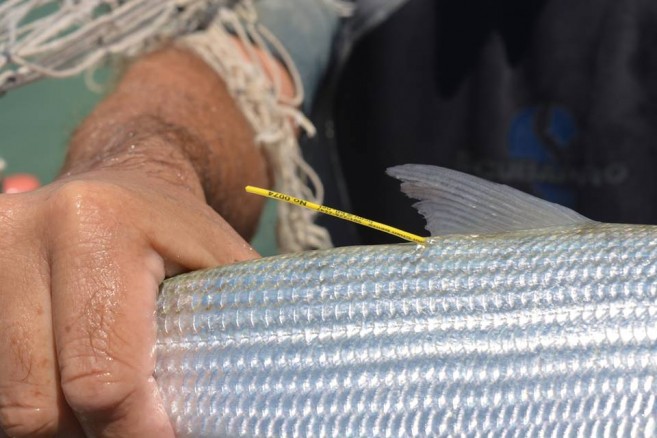 If a person comes in contact with a tagged fish, Hol Chan requests for the person to record the size of the fish, provide the location of the sighting, and release it back into the sea. If you encounter any tagged fish, please call Hol Chan's office number at 226-2747 to provide the requested information.
Follow The San Pedro Sun News on Twitter, become a fan on Facebook. Stay updated via RSS