Investigation launched into dredging at Hol Chan Marine Reserve northern extension
Friday, May 19th, 2017
The Ministry of Natural Resources, via its Mining Unit, has begun investigating claims that unauthorized dredging is taking place within the Hol Chan Marine Reserve Expansion zone on the west coast of Northern Ambergris Caye. According to Ministry personnel, no permit has been granted for such activity, and the company involved will be presented with a fine and a stop order by the end of the week.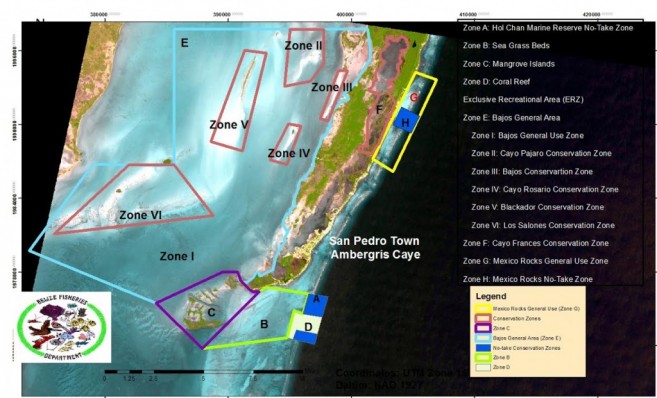 Representatives from the Mining Unit told The San Pedro Sun that they were aware of the incident after receiving reports from the Hol Chan Marine Reserve staff and concerned residents, who claim that the activity had been taking place for days. They indicated that it is illegal to do any type of dredging within marine protected areas, and they were looking into the matter seriously. "We are investigating. We know who the company is, and we will deal with the matter."
On the other hand, Manager of the Hol Chan Marine Reserve Miguel Alamilla stated that they were also in the process of investigating the activity at that particular zone of the reserve. He pointed out that the dredging area is known as Zone E, which is also referred to as a 'General Use Zone.' "If the company has a permit to dredge in that area, then we cannot stop them, since it is a section for general usage," said Alamilla. "But we are also investigating the issue since it is within the reserve."
The Department of the Environment is also aware of the activity, and indicated that they will be working hand in hand with the respective authorities to deter such activities from happening again.
The San Pedro Sun will continue monitoring the situation and keep our readers informed if the stop order is issued as stated by the Mining Unit at the Ministry of Natural Resources, and, if the company is penalized for their illegal actions.
Follow The San Pedro Sun News on Twitter, become a fan on Facebook. Stay updated via RSS