Actress Christina Ochoa joins Earth's Oceans recycling project in Belize
Friday, June 23rd, 2017
Earth's Oceans Foundation, a non-profit organization, is embarking on a project in San Pedro Town, Ambergris Caye to rid the island of plastics, while providing opportunities to the local population. The foundation is teaming up with a group of talented persons in hopes of making a greater impact. One such person is science communicator and actress Christina Ochoa. She has become the organization's spokesperson and is eager to start bringing awareness to Belize and beyond about the importance of protecting the earth's oceans and its natural resources.
Focused on the mitigation of plastics in our oceans, Earth's Oceans was honoured to host Ochoa on Ambergris Caye during the week of World Oceans Day, observed June 8th. Besides starring in the popular TNT series 'Animal Kingdom,' CW's 'Valor' and as the lead character for SyFy's newly released series, Blood Drive, Ochoa is a passionate lover of the ocean. She is an avid diver, with over 5,000 logged dives and a devoted environmentalist. She told The San Pedro Sun that she is excited to be a part of this project. "We are trying to raise as much awareness for recycling plastic, and letting everyone know the impact it has on the oceans," she said.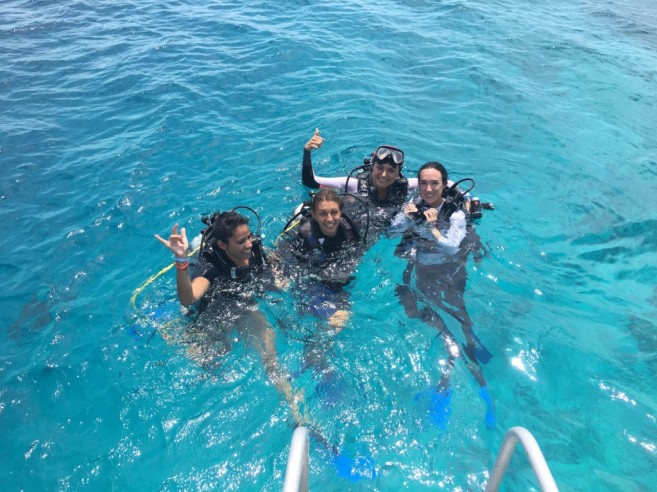 Ochoa indicated that she had been planning a trip to Belize not necessarily for pleasure, but to see how she could be of assistance in any community projects. "Earth's Oceans helped me to organize my visit to Ambergris Caye so I could see the state of Belize's Barrier Reef, and at the same see the situation on the island first hand to then raise awareness," said Ochoa. Ochoa has been involved in similar projects in other parts of the world like Australia at the Great Barrier Reef, the Canary Islands and California, where young people have been tremendously impacted with these environmental projects.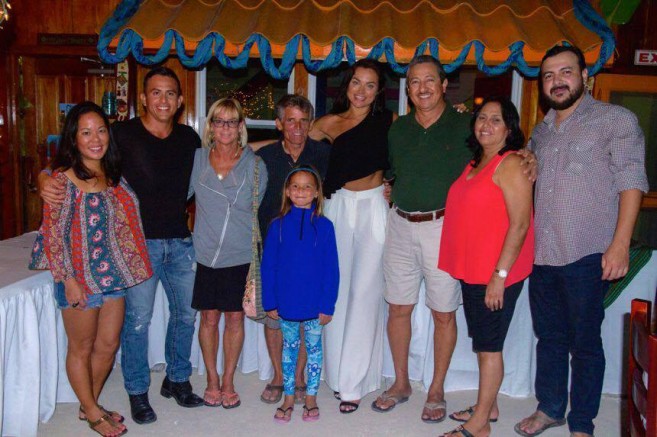 The week of activities took Ochoa to thrilling dives along the Belize Barrier Reef and the majestic, world-famous Great Blue Hole. She also had the opportunity to explore around San Pedro Town. On Friday, June 9th, Mayor Daniel Guerrero and Deputy Mayor Gary Greif met with her and members of Earth's Oceans. Mayor Guerrero is in support of the idea of recycling plastic on the island, believing that it will not only benefit the marine ecosystem around Ambergris Caye, but uplift the residents with additional job opportunities the project will offer.
Minister of Tourism and Civil Aviation, Honourable Manuel Heredia Jr., who was out of the country during Ochoa's visit, has pledged full support to Earth's Oceans. Heredia has also reportedly discussed the project with the Ministry of the Environment, which has expressed interest in the idea and are looking forward to meeting with members of Earth's Oceans soon. The Department of the Environment has indicated full support of any initiative that will improve the state of the environment.
Charlie Croughwell, founder of Earth's Oceans, and Vivian Yu, leader of the Belize project, are very excited to work with Ochoa on the recycling project. Croughwell explained that the project is in its planning stage at the moment, but when it is all up and running, it will supply a source of extra income for the island residents. There will be a facility on the island purchasing all the plastic people can collect from the sea and around the island for recycling. "From the plastic material, we will manufacture usable products that can be used in different industries, like construction," said Croughwell. According to him, the funds generated from the products' sales will go into educational programs and scholarships for students on the island with proficiency in the environmental field.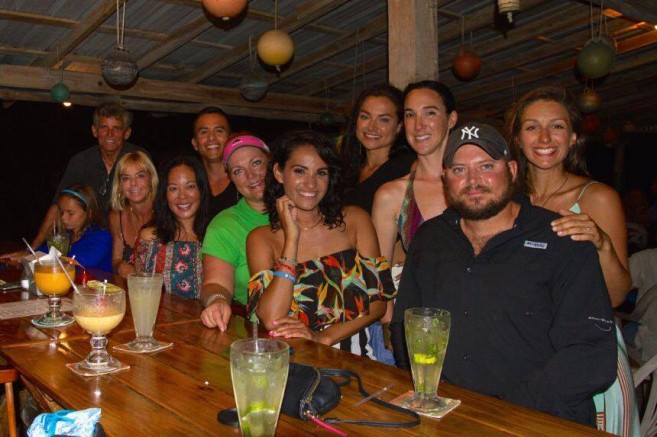 Croughwell also stated they would not be this far if it was not for island resident and Belize's Deputy Film Commissioner, Horacio Guerrero. Guerrero is the Earth's Oceans spokesperson in Belize, and not only is responsible in bridging the gap between the foundation and the local authorities, but is working with Croughwell and supporters of Earth's Oceans like Ochoa, to bring more film and tv productions to Belize. This will result in not only awareness to protect our reef, but will also boost our local economy with jobs, while increasing positive exposure for our Jewel. He believes that with the combination of local and international support, especially through education, this project will thrive.
In the weeks ahead, there are plans to continue meeting with the respective local authorities to pave the way to a bright start. It is expected that once the recycling program tips off on Ambergris Caye, it will encourage other communities in Belize to join forces and rid their surroundings of toxic plastic materials.
Earth's Oceans, Christina Ochoa and friends, would like to give special thanks to the following for their support: Belize Tourism Board and San Pedro Town Council, Astrum Helicopters, Chuck and Robbie's Dive Shop, Amigos Del Mar Dive Shop, Wild Mangos, Elvi's Kitchen, Azul Belize, Rojo Beach Bar and Lounge and Caye Villas.
The San Pedro Sun will continue following this developing project.
Follow The San Pedro Sun News on Twitter, become a fan on Facebook. Stay updated via RSS