Illegal dumping reported at Bacalar Chico National Park
Friday, September 15th, 2023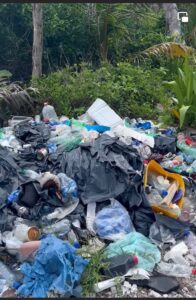 The illegal disposal of garbage at Bacalar Chico National Park north of San Pedro Town appears to continue unabated after concerned residents shared images of a large dump site. The eyesore is said to be near the beach, which is an active sea turtle nesting site. According to concerned residents visiting these areas, this unfortunate behavior occurs almost weekly and goes undetected due to the alleged absence of enforcement at this important national park.
In March of this year, it was announced that the Sarteneja Alliance for Conservation and Development (SACD) would manage the terrestrial section of the national park, while its marine portion would be under the responsibility of the Ministry of the Blue Economy. Some islanders did not receive this notice well, especially those involved in the non-governmental organization Ambergris Caye Citizens for Sustainable Development (ACCSD). Still, they expected the new organization to address the national park's issues. The SACD said in April that they were working on a strategic plan to look after Bacalar Chico (terrestrial area only) with the involvement of island organizations and stakeholders. Although some meetings have reportedly taken place in San Pedro, some members of the ACCSD, concerned about the state of the park, maintain that there needs to be more rangers in this protected area. Other stakeholders noted that more rangers are required, and equipment is necessary as the park has a large area to patrol.
Following the reports of illegal garbage dumping, some islanders claimed that illegal hunting and logging in the park continue at Bacalar Chico. The park's potential is promising as it offers plenty of eco-tourism opportunities. Those raising awareness about the national park said it could boost the local economy if appropriately managed. The SACD was contacted for an update on their management plan for Bacalar Chico, but our calls went unanswered.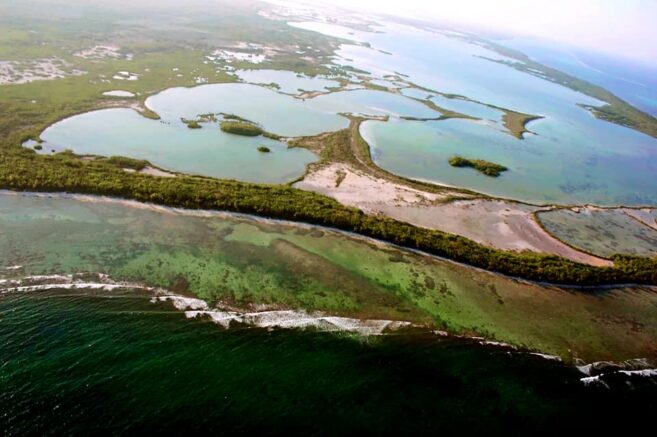 The illegal dumping of rubbish appears to happen mostly on weekends when islanders drive up to Bacalar Chico. Although the park is open for people to visit, visitors are asked not to litter. The trash gives the area a negative aesthetic and can impact the environment and wildlife. The constant littering has had an impact, particularly on the sea turtle nesting grounds.
This terrestrial protected area of this UNESCO World Heritage Site is over 12,000 acres, with nature trails, and is home to dozens of native animals, including pumas and jaguars. The reports of illegal dumping have been a constant complaint, including illegal hunting and logging. According to those living nearby, proper park management is imperative to safeguard the natural resources on this part of the island.
Follow The San Pedro Sun News on Twitter, become a fan on Facebook. Stay updated via RSS