Foreva Fancy Showcases the Latest Trends at Christmas Fashion Show
Thursday, December 14th, 2017
The Foreva Fancy Fashion Boutique held its annual Christmas Fashion Show on Sunday, December 10th at the Central Park. Spectators gathered to view the spectacular fashions on display as models strutted the runway.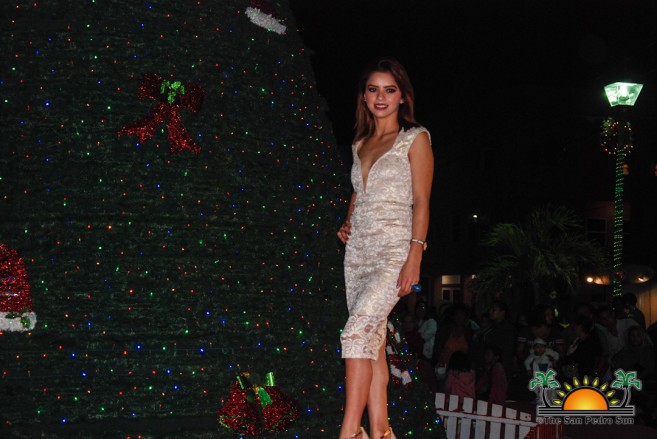 At 10PM, host for the night, Philip Ramsey welcomed everyone to the event and thank them for their continued support. The Christmas fashion show began with the first segment, titled "Victoria Secret", which was inspired by the Victoria's Secret Fashion Shows. Models showcased the boutique's latest clothing, while adorned with angel wings. In the second segment, the runway turned "Colorful" with the models displaying vibrant clothing such as jumpsuits, evening gowns, floral dresses and trendy items that are available at the boutique.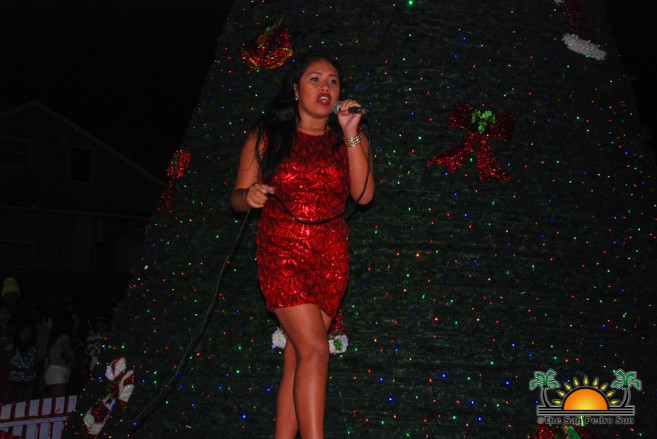 During intermission, Elina Palma delighted the crowd with her musical talent, followed by a dance performance by the San Pedro Dance Academy. Then, the models were back on the runway, with the third segment of the night, "Little Black Dresses". The boutique's hottest black dresses were displayed in various shapes and styles. Palma entertained with another song before the final segment.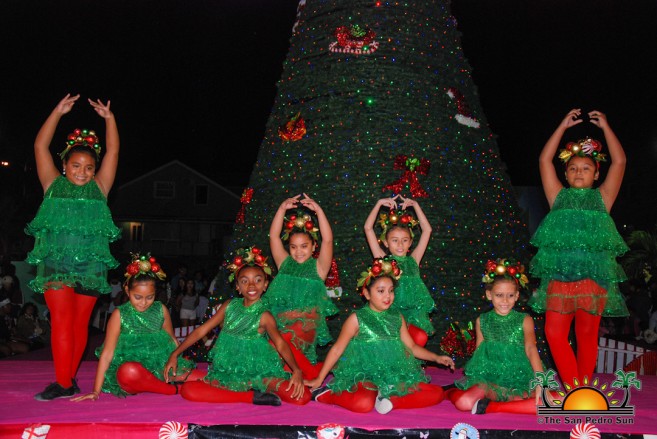 The Foreva Fancy Christmas Fashion Show wouldn't be complete without a bang, as the last segment of the night featured "Glittery Glamorous". The runway was filled with the most glamorous attires sparkling down the runway.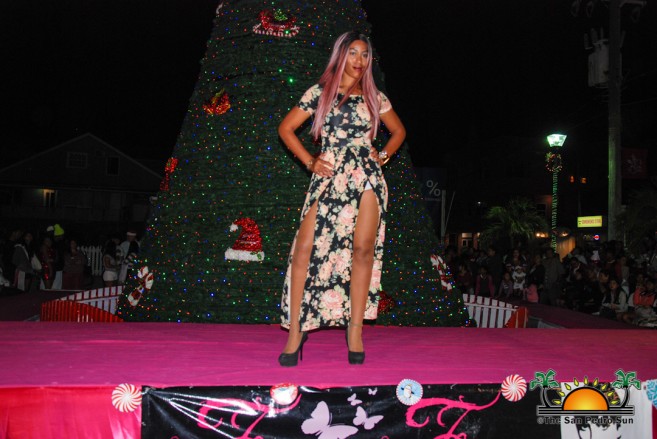 The fashion show models included: Cataleya Zaniewski, Tamara Philips, Erica Lopez, Deli Eiley, Dara Regina, Jami Juan, Delsie Foreman, Rizpah, Shamika, Jucely Badillo, Josani Balam, Glevy Mejia, Nashley Hernandez, Graciela Caceres, Jamileth Espina, Yahaira Campos, Divya Wadhwa, Kimberly, Seleny Gideon, Janelle Aban, Stefani Cuellar, Merani, Tanisha, and Janelie.
Foreva Fancy Fashion Boutique thanks, everyone who made the show a success, including the sponsors: The San Pedro Town Council, Bowen & Bowen, San Pedro Roman Catholic Church, Mauricio Mejia, M.H. Chebat and Co Law Firm. All clothing displayed by the models are available for purchase at Foreva Fancy Boutique located on the corner of Coconut Drive and Tarpon Street.
Follow The San Pedro Sun News on Twitter, become a fan on Facebook. Stay updated via RSS