New Caye Caulker Village Council officially sworn in
Wednesday, July 20th, 2016
After winning the recent Caye Caulker Village Council elections in a landslide, elected Chairperson Enelda Rosado and six Councilors were officially sworn in as the new Caye Caulker Village Council for 2016-2018. The official ceremony took place at 1PM on Friday, July 15th at the Caye Caulker Community Centre. The new governing body, headed by Chairperson Rosado comprises of Councilors Seleny Villanueva, Miguel Angel Neal, Hans Badillo, Elizabeth Usher, Myrna Vanina Sosa and Juan Gabriel Cantun.

As the Council starts its three-year-term, Rosado spoke to The San Pedro Sun about their plans for 'La Isla Carinosa." "We have a lot of issues on the island, however, one of our priorities is which we hope to accomplished at the end of our term is to have a polyclinic properly functioning on the island with medical attention 24/7," said Rosado. "This will assist us with any emergency situation on the island very effectively."
Rosado also spoke about other major issues affecting Caye Caulker, including the improper disposal of garbage, as well as the waste from sewage systems. "We really want to implement a system to properly collect the waste and get it off the island. With all these diseases all over the place, keeping the island clean is also a top priority," said Rosado.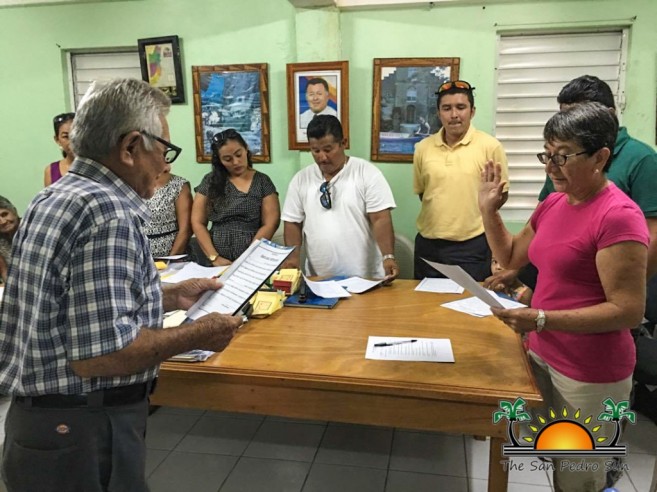 Another challenge that the new Council is ready to tackle is the recent increase in construction on the island. Caye Caulker is known for its village charm and the motto 'Go Slow.' However, with all the development visibly taking place on the island, that charm may soon disappear. Rosado assured us that they have plans for such developments as well, and certain measures will be taken for the preservation of the island's identity. "The plan is to keep those big buildings under control, and for that we want to work closely with the Area Representative to see if we could get the respective agencies, such as the building authority, functioning. This is our island and we know what is best for the island," said Rosado. She is optimistic that people will work along with her, as she plans to not allow any more four-story buildings to be constructed on the island. She and her team are committed to keep Caye Caulker as it has always being, a quiet slow paced tropical paradise.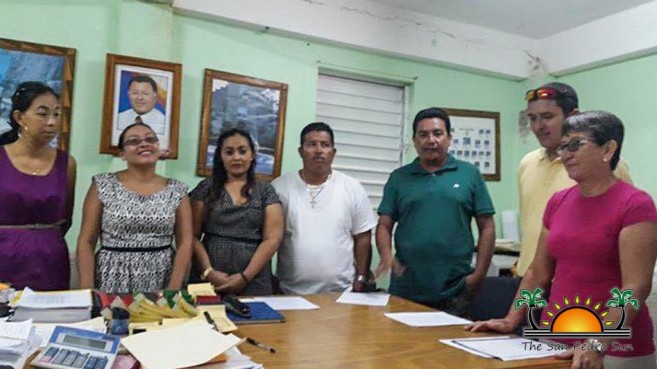 Rosado and her Councilors take this opportunity to thank everyone who supported them, and they ask for continued support throughout their term. Rosado emphasizes that for progress to take place on the island regarding on all the issues, the assistance from everyone is needed. "If we want to accomplish all these goals during these three years, we will need to come together, and work hard," said Rosado. She urges everyone to be united in order to achieve a happier, healthier, and safer Caye Caulker.
Born and raised in Caye Caulker, Rosado is a retired teacher and has been a very active member in the community. She continues to lead a feeding program for children on Caye Caulker and the Arms of Love Cancer Group. She was also awarded a place in the British Empire by Her Majesty the Queen for her outstanding service in the educational sector. She is the second female to be elected chairperson in Caye Caulker.
Follow The San Pedro Sun News on Twitter, become a fan on Facebook. Stay updated via RSS