PUBLIC CONSULTATION ON THE MARINE MULTIBEAM AND SEA SEEP SURVEY
Friday, December 30th, 2016
The Ministry of Economic Development and Petroleum hereby invites the general public to a public consultation on the Marine Multibeam and Sea Seep Survey that the Government of Belize intends to complete in the deep offshore territorial waters of Belize, through the Ministry of Economic Development and Petroleum and the Geology and Petroleum Department.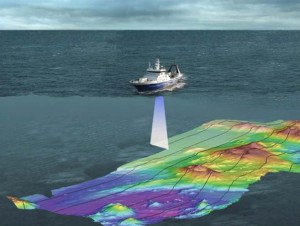 A multibeam survey produces bathymetric mapsor water depth maps which are essential baseline data needed for the country for navigation and scientific information. It also produces additional data such as seafloormaps which show geological features including sea mounds formed from hydrocarbon seepage which can be useful for geological analysis.
The consultation will be held on January 18, 2017 and will be repeated on January 25, 2017. Both sessions will be held at 7:00 p.m. at the Radisson Fort George Hotel in Belize City. Information will be presented on the survey methods, techniques, equipment used, environmental concerns and mitigation measures, the products of the survey and the benefits to the country. The public will have an opportunity to clarify any concerns and to share their views on the survey.
All interested persons are invited to attend.
Follow The San Pedro Sun News on Twitter, become a fan on Facebook. Stay updated via RSS