Belize Postal Services temporarily suspends their services
Thursday, April 9th, 2020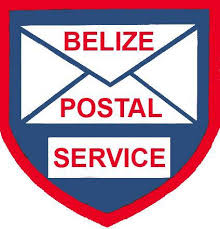 Following the closure of the Philip S.W. Goldson International Airport and the northern border at the end of March, the Belize Postal Service continued offering its services within Belize and with foreign services to the United States of American only. Then on Monday April 6th, the delivery of postal services at all post offices was temporarily suspended.
The Belize Postal Service, however, has made provisions for those customers who may wish to pick-up a registered mail, a package or parcel containing medications. Those who may need to encash a postal money order will be assisted as well. Customers will be facilitated between the hours of 9AM to 12-noon Monday to Friday. The general public is informed that in an effort to safeguard their employees and customers, certain protocols will be put in place when picking-up an item.
To make an inquiry/arrangements to pick-up an expected item, persons are asked to contact their nearest post office. In San Pedro Town call 206-2260.
The Belize Postal Service encourages all to continue practicing social distancing, and to abide by the guidelines established by the Ministry of Health in an effort to stop the potential spreading of COVID-19.
In addition, customers are hereby informed that when the service is available, postmen will not be making any physical contact with the addressee while making house-to-house delivery. As a result, postmen will be placing customers' mail at an appropriate location in front of their premises once visual contact is established.
Follow The San Pedro Sun News on Twitter, become a fan on Facebook. Stay updated via RSS