Canada Announces Initiatives to Contribute to the Government of Belize's response to the COVID19 pandemic
Sunday, May 10th, 2020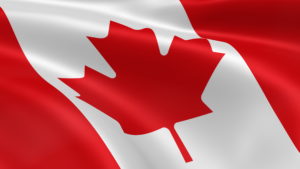 In recognition of the economic impact of the COVID-19 outbreak, the Government of Canada continues to look for ways to support the unique needs of Caribbean countries, including taking all necessary health measures and ensuring adequate financing to contain the pandemic and mitigate its impacts.
As a strong partner for Caribbean countries in these uncertain times, Canada has agreed to provide $7.5M to support immediate life-saving assistance in the region through the Pan-American Health Organization (PAHO), a reliable and trusted partner in this time of crisis. A total of $5M of this amount will be disbursed in the Caribbean region. In addition, the Canada Fund for Local Initiatives will contribute to local community health and environmental stewardship efforts.
"Canada's contribution to Belize seeks to support initiatives that tackle gender-based violence; provide income support for persons who have lost income due to COVID-19; and deliver essential food, medicine, and care services to those in need," explained Canadian High Commissioner Rita Rudaitis-Renaud.
Recognizing Belize's timely response to the COVID19 pandemic, Canada's contribution is meant to complement efforts to address current needs, with a focus on women and girls, who are often found at the frontlines of the COVID-19 crisis. They are the primary caregivers in many households, comprise approximately 70% of vital roles in health and social sectors, and during this crisis have been at increased risk of gender-based violence.
More than ever, Canada remains engaged with strong partners like Belize to advance our mutual commitment to multilateralism, understanding that the only way to win the fight against COVID-19 is through global cooperation.
Follow The San Pedro Sun News on Twitter, become a fan on Facebook. Stay updated via RSS