Donation of Satellite Equipment and Tracking Monitoring System to the Belize Fisheries Department
Wednesday, January 25th, 2023
On January 19, 2023, the Belize Fisheries Department received the donation of 61 vessel monitoring system devices, by the Central American Integration System through the Fisheries and Aquaculture Organization of the Central American Isthmus (OSPESCA). The equipment was acquired through a project entitled "Integration of the Value Chain in Fisheries and Aquaculture" with financial support from the Republic of China (Taiwan). The three beneficiary countries in this project included Belize, Guatemala, and Honduras.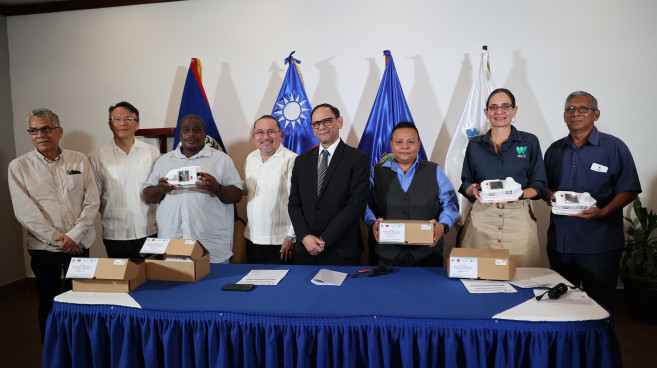 The vessel monitoring system will be piloted in small-scale fishing vessels in Belize. The use of the satellite equipment will not only improve the safety of fishers at sea but will help to ensure the traceability of the fishery resources, which will improve management and conservation of our fishery resources, of which more than 3,200 fishers and their families depend on.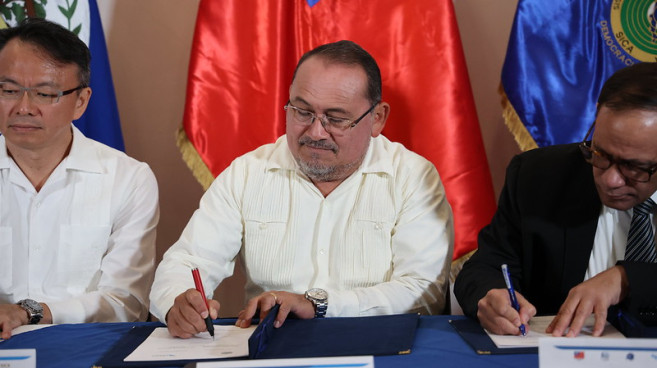 This use of modern technology for tracking and traceability of fishery products has been in use for decades in the developed countries only for large-scale commercial fishing fleets. The use of vessel monitoring system is still being piloted globally for small-scale fishing fleets, such as the case in Belize. As we continue to modernize the fishing industry, it is hugely important especially in this era where fishing vessels are operating further and further away from the coastline to be equipped with the necessary equipment, so the necessary monitoring is done to ensure better management of the resources but most importantly their safety at sea.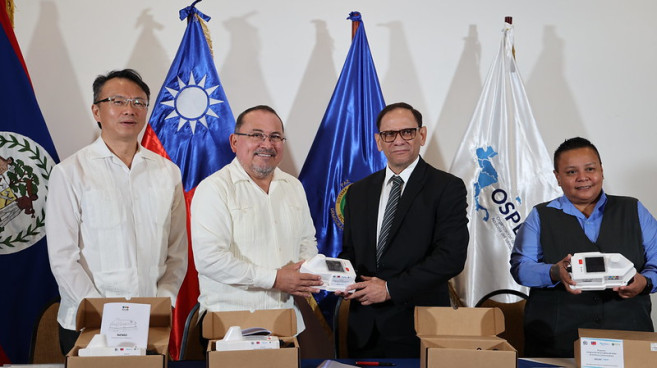 Belize is also presently hosting the Pro-Tempore Presidency which the Fisheries Department under the Ministry of Blue Economy and Civil Aviation, is the focal point for the OSPESCA Presidency. During these six months period, we will continue to ensure that key actions are implemented to ensure the improved regional management of the fisheries resources. Some of the main priorities include addressing IUU trans-boundary fishing, improved management of lobster and conch resources, seeking alternative livelihood opportunities for fisher folks, and developing areas of regional cooperation with the Republic of China (Taiwan).
Follow The San Pedro Sun News on Twitter, become a fan on Facebook. Stay updated via RSS