GOB Holds Consultations for Disclosure of Proposed Blue Economy Project
Saturday, April 22nd, 2023
The Government of Belize, through Ministry of Blue Economy and Civil Aviation (MBECA) and the Ministry of Finance, Economic Development, and Investment is in the process of finalizing a loan operation with the Inter-American Development Bank (IDB) to fund a five-year project entitled "Promoting Sustainable Growth in the Blue Economy" (BL-L1042).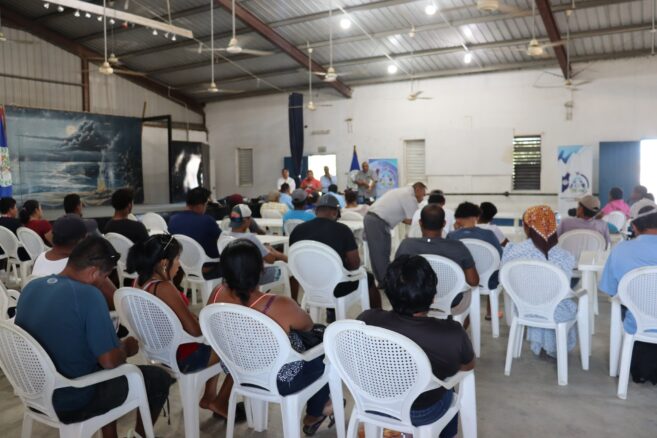 The project aims to improve income generation capacity of artisanal fisherfolks and to maintain export levels of fisheries products considering the sustainable use of oceanic resources within Belize's blue economy framework. Specific objectives of the project include: (i) enhancement in the government's ability to sustainably manage key species in the fisheries sector and (ii) supporting the successful implementation of individual or group business plans for artisanal fisherfolks aimed at promoting the adoption of sustainable technologies and best fishing practices, as well as the diversification of their income.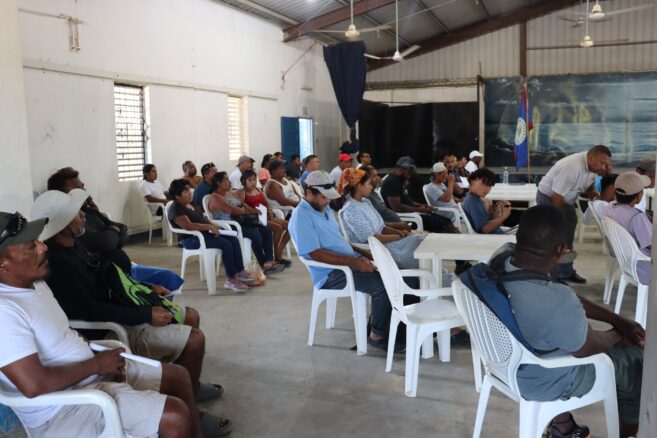 Public consultations were held in Northern Belize (Sarteneja Village), Central Belize (Belize City) and Southern Belize (Independence Village) to 1) disclose information on the project and the results of the environmental & social aspects, 2) assess the level of risk as perceived by stakeholders, 3) identify challenges & limitations, and 4) identify priorities, needs, and investment opportunities in the fisheries sector and within the scope of the proposed project.
The proposed project will contribute to the sustainable growth and diversification of the Belizean blue economy, generating the information, capacities, governance structure, and initial investments to improve fisher incomes in the lobster, conch, and finfish marine economy.
Follow The San Pedro Sun News on Twitter, become a fan on Facebook. Stay updated via RSS