Coastal Zone and Fisheries Sector conduct Inclusive Consultations for National Adaptation Plan
Friday, June 23rd, 2023
Consultations for the development of a National Adaptation Plan (NAP) for the Coastal Zone Areas of Belize and Belize Fisheries Sector have commenced, the first on June 20, 2023, in Dangriga Town and other sessions earmarked for June 22-23, 2023, in Belize City.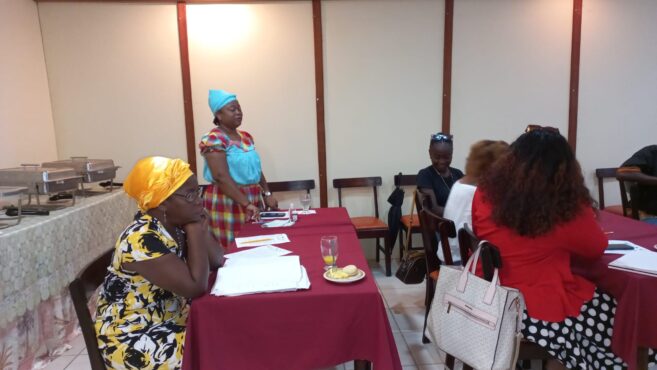 The objective is to prepare a comprehensive and robust multi-sectoral National Adaptation Plan (NAP) for the coastal zone and fisheries sector that will highlight the climate change adaptation and mitigation challenges and priorities, taking into consideration private sector engagement, gender dimensions and indigenous peoples. The NAP will result in the identification of viable, relevant, and appropriate adaptation actions to strengthen the national response to climate change impacts. This, in order to reduce the vulnerability to climate change by building adaptive capacity and resilience, and to facilitate the integration of climate change adaptation into development planning at the national level.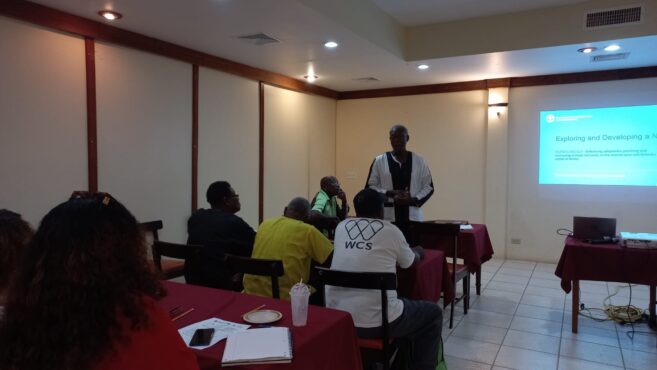 Climate change, via its varied manifestations, is altering the economic, environmental, social, and cultural landscapes globally, with no single region or country spared via any exception. The economic sectors in many countries which took decades to build are suddenly faced with unprecedented onslaught from climate related challenges, which are directly leading to reduced productivity.
Addressing medium and long-term climate change impacts in the coastal zone and fisheries sector further requires a coordinated strategy document for implementing climate change adaptation. This will increase capacity, build resilience and enable sustainable human and ecosystem health as well as gender-inclusive socio-economic well-being, and reduce losses and damages.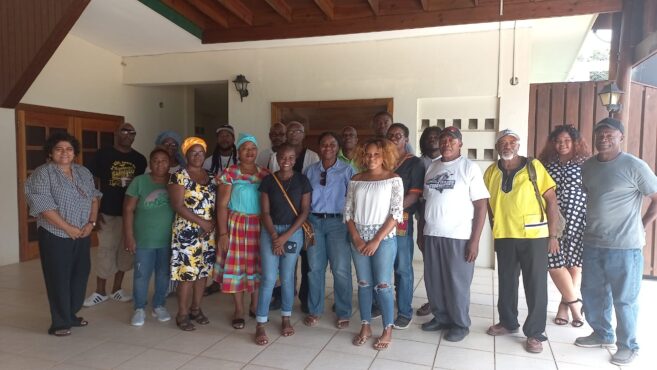 "Indigenous knowledge and cultural preservation of coastal fishing communities to combat climate change is the number one ingredient towards adaptation", stated GCF National Project Support Consultant, Jeffy Gomez in acknowledging the importance of including indigenous communities.
This consultation series is an initiative of The Government of Belize through The Ministry of Blue Economy and Civil Aviation (MBECA), in collaboration with The Food and Agriculture Organization of the United Nations (FAO) Representation for Jamaica, the Bahamas and Belize and Belize's National Designated Authority to the Green Climate Fund (GCF).
Follow The San Pedro Sun News on Twitter, become a fan on Facebook. Stay updated via RSS